The WD Blue SN580 is an unexciting but capable budget NVMe SSD. It builds favorably upon a good formula but doesn't push any new boundaries. It's a safe pick-up on the cheap, including for laptops, but lacks any outstanding new innovation.
Pros
+

Takes from a winning formula

+

Easily more efficient than the SN570

+

Good warranty and software support
Cons
-

Last-gen/average performance
Why you can trust Tom's Hardware Our expert reviewers spend hours testing and comparing products and services so you can choose the best for you. Find out more about how we test.
The WD Blue SN580 is the consummate budget NVMe SSD, taking a winning formula and making it better. It performs well enough with a fair range of capacities and solid support, making it a solid contender for our list of best SSDs. It's relatively efficient, and the single-sided design makes it great for laptops. It doesn't bring anything new to the table, but it's an easy pick-up for a budget drive if you're looking for a cheap upgrade that won't disappoint — assuming the price is right.
The success of the Blue SN570 and Black SN770 has prompted WD to revamp the former with the Blue SN580. The SN580 is essentially an updated SN570, much as the SN570 was an updated Blue SN550, which succeeded the Blue SN500. The SN550 was very popular, but WD later changed its flash, altering performance negatively. That brings us back to the SN580, which jumps up to a PCIe 4.0 interface for more bandwidth, uses a new caching scheme for better burst performance, and generally maintains or improves on the SN570 in every meaningful way.
The warranty remains the same, and WD's software selection is also the same. However, the SN580 is more efficient than the SN570, which is always a welcome development. The drive also borrows from the Black SN850 with a new caching scheme, an improvement for most over the SN570's relatively small cache. Perhaps the biggest ding against the SN580 is that it's otherwise uninspiring; it sets no new records and isn't even as fast as existing 4.0 drives in its class. It's certainly better than the Black SN750 SE, but that's not saying much. Still, it is a safe buy.
Specifications
Swipe to scroll horizontally
| Product | 250GB | 500GB | 1TB | 2TB |
| --- | --- | --- | --- | --- |
| Pricing | $27.99 | $31.99 | $49.99 | $109.99 |
| Form Factor | M.2 2280 | M.2 2280 | M.2 2280 | M.2 2280 |
| Interface / Protocol | PCIe 4.0 x4 | PCIe 4.0 x4 | PCIe 4.0 x4 | PCIe 4.0 x4 |
| Controller | SanDisk Proprietary | SanDisk Proprietary | SanDisk Proprietary | SanDisk Proprietary |
| DRAM | N/A (HMB) | N/A (HMB) | N/A (HMB) | N/A (HMB) |
| Flash Memory | 112-Layer Kioxia TLC (BiCS5) | 112-Layer Kioxia TLC (BiCS5) | 112-Layer Kioxia TLC (BiCS5) | 112-Layer Kioxia TLC (BiCS5) |
| Sequential Read | 4,000 MB/s | 4,000 MB/s | 4,150 MB/s | 4,150 MB/s |
| Sequential Write | 2,000 MB/s | 3,600 MB/s | 4,150 MB/s | 4,150 MB/s |
| Random Read | 240K | 450K | 600K | 600K |
| Random Write | 470K | 750K | 750K | 750K |
| Security | Pyrite 2.01 (no SED) | Pyrite 2.01 (no SED) | Pyrite 2.01 (no SED) | Pyrite 2.01 (no SED) |
| Endurance (TBW) | 150TB | 300TB | 600TB | 900TBW |
| Part Number | WDS250G3B0E | WDS500G3B0E | WDS100T3B0E | WDS200T3B0E |
| Warranty | 5-Year | 5-Year | 5-Year | 5-Year |
The WD Blue SN580, or simply SN580 from here on out, is available at 250GB, 500GB, 1TB, and 2TB. This matches the SN570, although the 2TB model came out later for that drive, likely because it required 1Tb BiCS5 dies. Also matched is the endurance at 600TB written per TB of flash - excluding 900TB for 2TB - which is a good amount, especially for a budget drive. The drive does not support hardware encryption and is warrantied for five years. At the respective capacities, the MSRPs are $27.99, $31.99, $49.99, and $109.99. Actual selling prices will likely be lower than these to be competitive against the SN770.
The SN580 can achieve up to 4,150 / 4,150 MB/s for sequential reads and writes and 600K / 750K IOPS for random reads and writes. The former is ostensibly an improvement over the SN570, but the relatively small amount of gain is from the switch to a 4.0 interface rather than any wild changes under the hood. The SN580 is only available in the M.2 2280 form factor, but the OEM variant of the drive - probably the Blue SN5000 - comes in 2242 and 2230 under the SN5000S label.
Software and Accessories
WD provides two downloads for its SSDs. The first is the Western Digital SSD Dashboard, or toolbox, which is useful for monitoring the health of the drive, handling firmware updates, and for engaging other utilities. The second is a version of Acronis True Image for backing up data.
A Closer Look
Image 1 of 3
The SN580 has an SSD controller, one NAND package, and a power management integrated circuit (PMIC). WD has traditionally used Active-Semi PMICs on its Blue SSDs, a manufacturer now owned by Qorvo.
The drive is DRAM-less, but WD has done well without DRAM on the SN570 and SN770 alike. The original SN500 arrived without HMB explicitly enabled, and it also performed fairly well. Possibly this is due to having more SRAM available for metadata and mapping within the ASIC itself. In any case, HMB is adequate for the intended "light" workloads.
Image 1 of 2
The drive uses WD's proprietary controller technology under the SanDisk label. This four-channel controller is similar to what's found on many of WD's other NVMe SSDs, including the Green SN350, Blue SN500, Blue SN550, Blue SN570, and Black SN770. It appears to be running at a lower bus rate than the SN770, perhaps necessary to help differentiate the drives. The flash is the same 112-Layer TLC (BiCS5) used to good effect on the SN570 and SN770.
The SN580 comes with nCache 4.0, which we first saw on the WD Black SN850. This large, hybrid cache differs from the cache on the launch SN570 and previous Blue NVMe SSDs. The original Blue cache was static, which limited its size but resulted in decent TLC write performance post-cache. WD has settled for higher burst performance with the SN580, which helps set it apart from the SN570. This can also improve efficiency as many tasks will finish faster. The SN770's cache is slightly different as it evokes a middle-ground TLC mode, but we may see an updated mid-range Black with nCache 4.0 in the future.
MORE: Best SSDs
MORE: Best External SSDs and Hard Drives
MORE: How We Test HDDs And SSDs
MORE: All SSD Content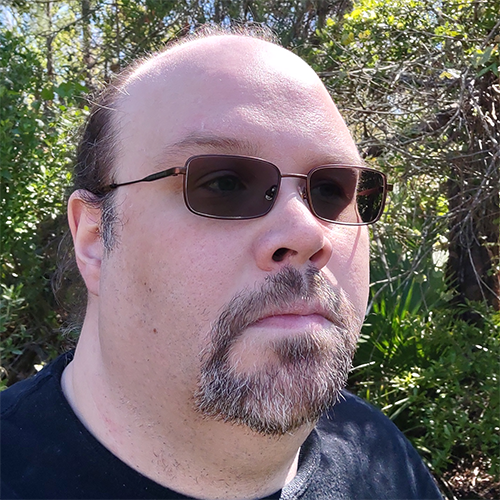 Shane Downing is a Freelance Reviewer for Tom's Hardware US, covering consumer storage hardware.