Why you can trust Tom's Hardware Our expert reviewers spend hours testing and comparing products and services so you can choose the best for you. Find out more about how we test.
To read about our monitor tests in-depth, please check out Display Testing Explained: How We Test PC Monitors. We cover brightness and contrast testing on page two.
Uncalibrated – Maximum Backlight Level
Image 1 of 3
Most edge backlight VA monitors aren't super bright, but the Omen 34c manages to top 450 nits in SDR mode. It's rated for DisplayHDR 400, so that tracks. The black level is mid-pack in the group with contrast just over 3,100:1, which is respectable performance. The top two screens have multi-zone Mini LED backlights, but for this test, all dimming was turned off to put the panels on a level playing field.
After Calibration to 200 nits
Image 1 of 3
Calibration cost the Omen 34c a few points in the contrast test, but at 2,800.4:1, it's still well ahead of any IPS screen. The Mini LED Philips and ViewSonic screens fare well here, with 4,000:1 achieved without the dimming engaged. But they also cost a good deal more. Among the affordable screens, the differences are barely visible.
The Omen 34c holds its own in the ANSI test with just under 3,000:1. It indicates good screen uniformity and build quality that this score is so close to the static result. This is excellent performance.
Test Takeaway: VA as a category offers excellent native contrast that's around triple that of IPS. The Omen 34c is a prime example of consistent performance before and after calibration. The intra-image ANSI result is also an example of its consistency. The image has plenty of depth and impact with good blacks, solid detail and bright highlights. It is also visibly brighter than the average VA ultra-wide monitor.
MORE: Best Gaming Monitors
MORE: How We Test PC Monitors
MORE: How to Buy a PC Monitor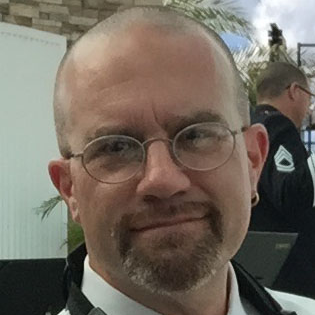 Christian Eberle is a Contributing Editor for Tom's Hardware US. He's a veteran reviewer of A/V equipment, specializing in monitors.