Why you can trust Tom's Hardware Our expert reviewers spend hours testing and comparing products and services so you can choose the best for you. Find out more about how we test.
Our HDR benchmarking uses Portrait Displays' Calman software. To learn about our HDR testing, see our breakdown of how we test PC monitors.
The Omen 34c supports HDR10 content with a DisplayHDR 400 rating. The switch is automatic, and all picture adjustments are grayed out. You get a tad more light output and dynamic contrast is on, so the Omen 34c is one of the better edge-backlight HDR monitors I've seen.
HDR Brightness and Contrast
Image 1 of 3
With 470 nits peak and over 6,500:1 contrast, the Omen 34c's HDR image pops nicely. Highlights are bright and blacks are deep and detailed. Only the Mini LED screens and the ASRock can deliver more contrast. The ASRock is also edge-lit, but its dimming feature is more aggressive. HP has done a good job of maximizing HDR quality without resorting to costlier technologies.
Grayscale, EOTF and Color
Image 1 of 3
The Omen 34c aced my HDR grayscale and EOTF test. Grayscale tracking is visually perfect, with no errors of consequence and solid EOTF tracking. The 10% step is slightly dark, but in content, detail is still visible in the deepest shadows. The tone-map transition is at 65%, which is correct for the measured black and white levels. When EOTF tracking is this good, it means you'll see all the detail present in all areas of the image.
The Omen 34c swings for the fences with its HDR color saturation. Most points are a bit over, which preserves detail and adds vibrance. HDR clearly looks more colorful than SDR, which is as it should be. Hue points track close to their targets, which is also a good thing. In the 2020 test, the over-saturation continues until the display runs out of color at 75 to 80%. This helps the Omen 34c look more colorful for HDR content mastered in all possible gamuts.
Test Takeaway: With dynamic contrast and plenty of color, the Omen 34c delivers very good HDR quality. It isn't quite up to what Mini LED is capable of, but it is better than most edge-lit panels I've reviewed. Though it costs a bit more than its closest competition, it delivers a visibly better and more impactful image.
MORE: Best Gaming Monitors
MORE: How We Test PC Monitors
MORE: How to Buy a PC Monitor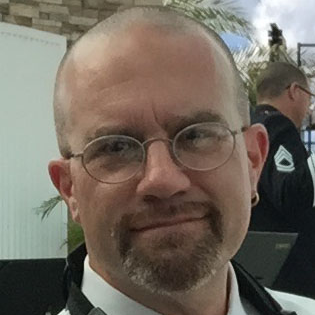 Christian Eberle is a Contributing Editor for Tom's Hardware US. He's a veteran reviewer of A/V equipment, specializing in monitors.