System Builder Marathon Q4 2015: $1055 Prosumer PC
Unhappy with last quarters builds, we completely uncapped our budgets with the goal of fixing performance shortcomings.
Component Selection & The Build
System Builder Marathon Q4 2015
Here are links to each of the five articles in this quarter's System Builder Marathon (we'll update them as each story is published). And remember, these systems are all being given away at the end of the marathon.
To enter the giveaway, please fill out this SurveyGizmo form, and be sure to read the complete rules before entering!
$1055 Prosumer PC
$895 LAN Box PC
System Value Compared
$912 AMD LAN Box PC
$1055 Prosumer PC
Should I apologize for last quarter's vast value victory, given that my greater System Builder Marathon experience might be seen as an unfair advantage? Equal budgets provided the perfect opportunity for a completely unbiased win, but my actual task would be to own a couple of newbs. However, these weren't just any new competitors, as I had personally snagged one of them from our community forums. Yet community members have always been first to shred the logic of my component choices, so I cranked my efforts up to 11 in rebuttal.
All apologies were instead reserved for Prosumer builders. Users who run professional programs out of their home office or den (and occasionally take a break to game) usually need a little more memory and graphics than I could cram into an $800 budget. And then there's the problem of seconds that feel like hours when users are waiting for a project to load off a mechanical hard disk drive. I also added a couple personal misgivings, since I'd abandoned a MicroATX configuration that lacked any optical drive bay, and instead spent an extra $2 on the ATX case in order to save $5 on an optical drive. Would any real-world builder go so far as to change form factors to save $3? Would a real professional application user give up half their RAM to save $35? The consensus of readers is a resounding "no".
The rules for this quarter's machines were simple: Build what you should have built the first time. Knowing that people would save twice as long if they really needed twice the budget, we also lifted the budget cap completely. The goal of value-score improvement was the only thing that kept us from buying the best of everything.
The Build
CPU
Graphics
Motherboard
Platform Cost: $915
Total Hardware Cost: $935
Complete System Price: $1055
The majority of readers who mentioned the optical drives of previous System Builder Marathons did so in protest, often claiming that they never use them. Never is a strong word, but we're certain that most users rarely need an optical drive, and that many already have an external drive for their notebook, or a second system with an optical drive. The one holdup was the OS, since we didn't want to subject everyone to downloading their OS. For an extra $20, Windows 10 comes on USB. Those who called optical drives a waste of money should be reminded that $20 is what we used to spend on DVD burners.
And now for the hard choices:
Component Selection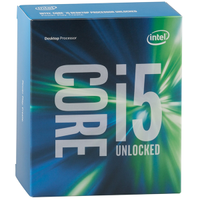 Intel Core i5-6600K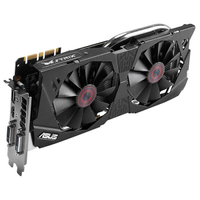 Asus GTX 970-OC-4GD5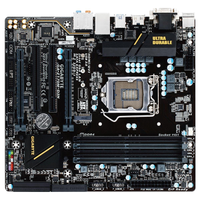 GIGABYTE GA-Z170M-D3H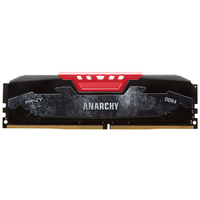 PNY MD16GK2D4240015AR 16GB Kit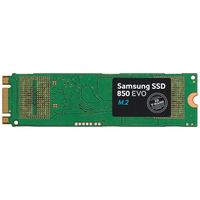 SAMSUNG 850 EVO MZ-N5E250BW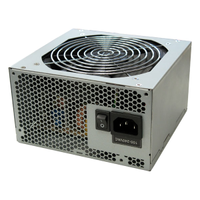 SeaSonic SS-400ET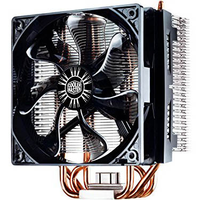 Cooler Master Hyper T4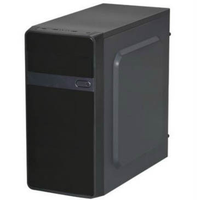 DIYPC MA01-G
Assembly
As detailed in my previous Prosumer PC, Cooler Master's Hyper T4 includes an X-shaped support plate that fits all three of Intel's bracket-less LGAs (775, 1156/1155/1151, 1366). Pins on that support plate slide into position on slots, are pushed through the board, and are topped with standoffs (right side of image), then cross brackets (upper half of image), and then nuts (top of image).
Image 1 of 2
After removing the protective sticker from the cooler's base, I shoved a little thermal compound into the crevices between the heat pipes and base before applying five small dabs of paste in an X-shape. The silvery plate built onto the CPU is called a heat spreader, and pressure from the cooler's clip distributes the paste evenly across the base and CPU heat spreader.
A single photo illustrates many words, such as the M.2 SSD being held by a single screw and the CPU cooler being attached to the cross brackets of its mounting kit with a clip. The clip itself has a lever to lock it down, which is behind the cooler in this installation. DDR4 SDRAM generally works best when installed into the last slot of each channel, which are the two grey slots on this motherboard.
Prior to final assembly, I prepped the case by pulling off the face panel and re-routing the front-panel leads through an access hole above the optical bay, and twisted out the top two slot covers to make room for the graphics card.
Without a bunch of drives to install, I simply pressed the motherboard's I/O shield into the corresponding hole in the back of the case, screwed the motherboard onto factory-installed standoffs, pushed the graphics card into its slot, screwed the power supply onto its mount, and connected all the power cables. Leftover power cables are stashed in the optical drive bay, and there's enough space remaining to shove them above an optical drive if one is ever required. Except for USB 3.0, front panel leads are pulled behind the motherboard and wrapped around the motherboard's bottom edge. The DIYPC MA01-G case has a little space behind the motherboard tray for cables, so I used it for the graphics power and USB 3.0 cables.
You may have noticed that the lead photo showed no fan grill on the left side panel. The panels are swappable, and that gaping hole would have altered front-to-rear airflow while also allowing more fan noise to escape. With the hole on the other side it's now behind the CPU socket, and anyone would like to cool the back of the LGA will find that it has enough room to install a fan.
Join the experts who read Tom's Hardware for the inside track on enthusiast PC tech news — and have for over 25 years. We'll send breaking news and in-depth reviews of CPUs, GPUs, AI, maker hardware and more straight to your inbox.
Thomas Soderstrom is a Senior Staff Editor at Tom's Hardware US. He tests and reviews cases, cooling, memory and motherboards.