Budget shoppers can look to Redragon for affordable, high-quality peripherals, including a variety of mice in different grips, types and configurations. The Redragon M991 Wireless Gaming Mouse offers a feature set that on paper seems to be worthy of more than its under-$50 price, including adjustable RGB lighting, nine programmable buttons, five DPI levels (up to 19000) and companion software to adjust the mouse's features.
However, after testing the M991 for two weeks, I found that, while this mouse has some good features and is worth considering, , there are better options. Though the device offers solid performance and design, its wireless mode was laggy during my use and its software doesn't really stand out.
Redragon M991 Specs
Swipe to scroll horizontally
| | |
| --- | --- |
| Sensor | PAW 3370 |
| Resolution | 1000-19000 DPI |
| Polling rate | 1000 Hz |
| Buttons | 9 |
| LED zones | Scroll wheel, sides, Logo, 16.8 million customizable color options |
| Cables | USB-A to USB-C charging/wired cable, USB-A Dongle |
| Connectivity | Charging/data cable |
| Battery | Rechargeable, 45 hours |
| Measurements (H x W x D) | not stated |
| Weight | 8.1 oz |
| Price | $54.99 |
Design of Redragon M991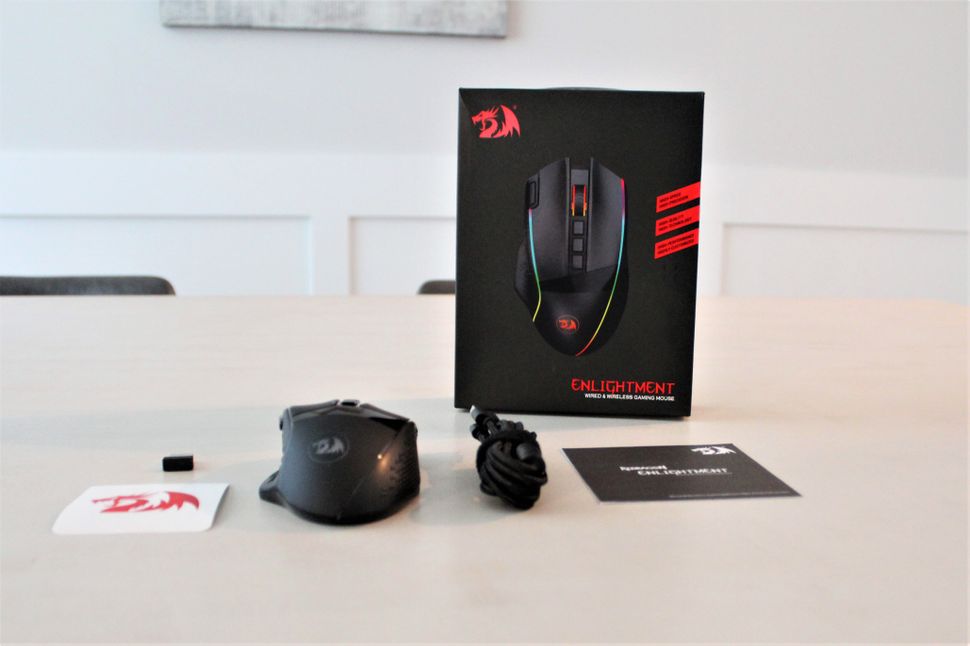 The Redragon M991 is an MMO-style mouse with an ergonomic feel. At first glance, it looks similar to my go-to mouse that I've used for many years (the Logitech G602). The ergonomic MMO design is one I've come to appreciate, as it fits my hand well and I don't have to scrunch my hand in any way to get a comfortable feel.
The M991 is a right-handed mouse, with a thumb rest along the left side and two buttons on the top portion of the thumb rest that you can reach with your thumb during a match. You could theoretically use this as a left-handed mouse given it has grip on both sides, but it wouldn't be ideal because you wouldn't be able to use the thumb rest while using the mouse left-handed, and you'd have to use your pinky or ring finger to access the side buttons, which could feel awkward.
The USB-C cable plugs into the top of the mouse for recharging and data, and the USB dongle stores conveniently in a twist-off door compartment on the bottom of the mouse. This is a rechargeable mouse that doesn't take any batteries, so it's relatively lightweight (weighing roughly 4.3 ounces according to my kitchen scale, but the manufacturer reports the package weight at 8.1 ounces).
However, if you wanted to weight-tune the M991, you could technically use that bottom USB dongle storage door to add weight to the M991. I was able to use a mouse door weight as well as tuning weights without sacrificing performance or dealing with too much rattle. The bottom also has a mode button, as well as an on, off and eco mode switch for battery savings.
RGB lighting is one area where this budget mouse really shines. It has just enough lighting to add to a gaming setup, but not so much that it's too dramatic or overly flashy. The scroll wheels lights up, as well as the Redragon logo. There are also two thin lines along each side of the M991 that light up, making the mouse look interesting without looking tacky.
While I like the mouse's overall design, the skates on this mouse aren't my favorite. They feel somewhat thin and cheap, and they also catch slightly (simply because they lack enough thickness). I would have preferred thicker skates that covered more surface area. However, in spite of the skates, the mouse is surprisingly sturdy. I purposefully dropped it from hip-height onto a hardwood floor, and it remained completely intact with no malfunctioning parts or issues whatsoever.
Buttons on Redragon M991
The best gaming mice have ample buttons to map your in-game actions, and those buttons should also be easy to reach without having to stretch uncomfortably. When you have to strain to reach a button, you may end up sacrificing precious milliseconds during the middle of a match.
The M991 has nine buttons in total. In addition to the two side buttons along the thumb rest and a right and left click button, it also has a small button in the corner of the right click area, three buttons below the scroll and a clickable scroll wheel. All of these buttons are programmable, and there's even a rapid fire key.
The buttons are responsive, and they have a nice feel. You don't have to press too hard, nor are they overly sensitive. They feel just right. The scroll wheel is ratcheted, but not too pronounced. Overall, the M991 provided the buttons I needed, without overdoing it.
Software for Redragon M991
One area where Redragon could use some improvement is in its software. I also tested a Redragon keyboard recently, the K596 Vishnu, and it had its own software that was entirely separate from the M991's application. The M991's software, while effective for basic programing, isn't as intuitive as other software I've used. I much prefer a hub application like Logitech G Hub or SteelSeries Engine.
Within the M991 software, there are four sections: main, advanced, macro, and lighting. Under the main section, you can adjust the polling rate and check the battery. You can also set some basic functions for the buttons.
The advanced section is where you can adjust things like the sensitivity, scrolling speed and double click speed. You can also import profiles. The macro section is where you can record macros, while the lighting section is where you can set your RGB lighting preferences. You can choose among LED effects like streaming, respiration or steady, as well as choose a solid color from the RGB spectrum.
While the software isn't as advanced as other applications I've encountered, it does the job. To access the software, go to this page.
Performance of Redragon M991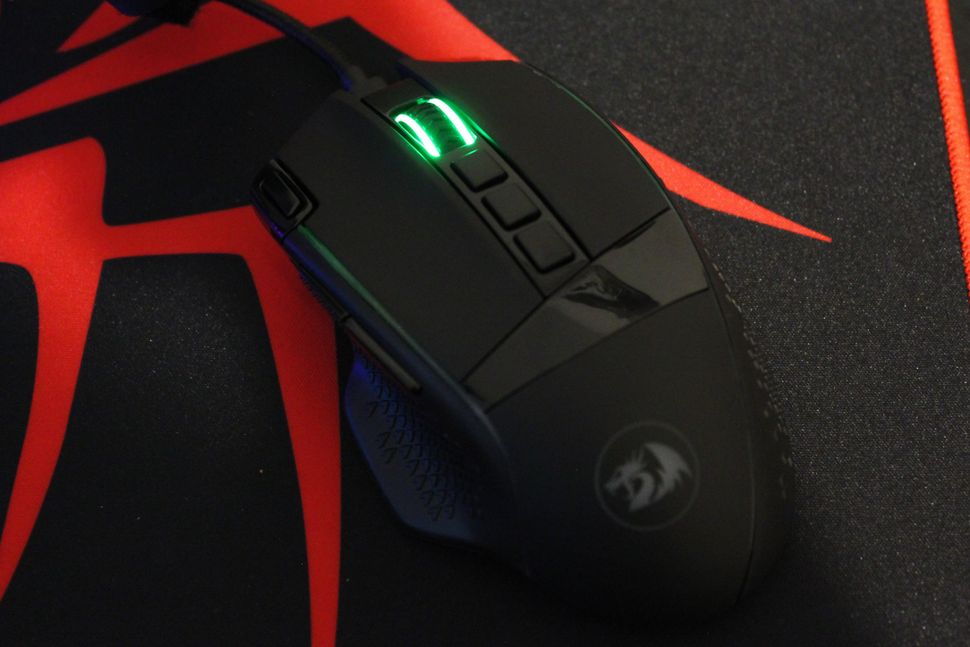 The Redragon M991 performs well in wired mode, but as soon as I used the 2.4 GHz wireless mode, I experienced noticeable delays. In wireless mode, I even experienced jerking movements at times while trying to perform basic tasks like surfing the web.
I tested several games including League of Legends and The Lost Ark and made just about every adjustment possible, but one common theme remained: the M991 just doesn't have the lag-free wireless performance I've come to expect from a gaming mouse. The lag made it difficult to move my character in League, and my performance suffered as a result.
That wireless delay impacted my performance in every aspect of gaming and in every game I played. After a few days of testing, I just gave in and realized that this mouse was so much better when plugged in that I didn't want to even use it wirelessly.
The M991 is equipped with a PAW3370 Optical Pixart sensor and a 1000 Hz max polling rate. The 1000 mAh battery lasts for up to 45 hours, according to the manufacturer. But, I found the battery capacity to be closer to 27 hours in the regular wireless mode with the RGB lighting on. It only seems to last the full 45 hours in eco mode.
Bottom Line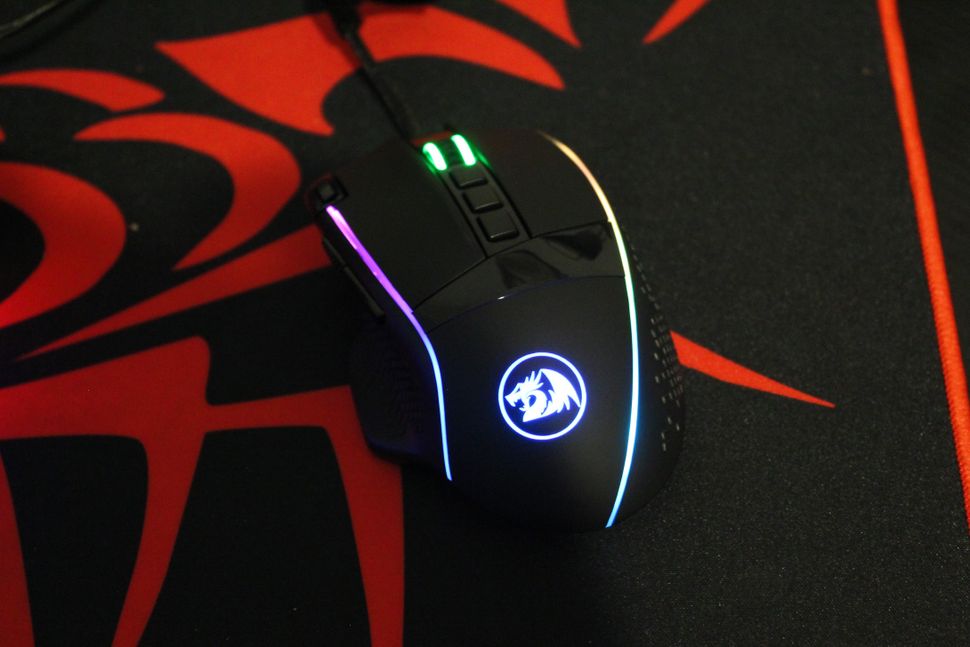 While the Redragon M991 Wireless Gaming Mouse offers some impressive features for its sub-$50 price point, I can't ignore its sub-par wireless performance. If you're planning to use this RGB mouse in wired mode only, you'll likely be happy with it. But if you want a steadier wireless mouse, consider the Logitech G303 Shroud. It has a different grip, but its wireless performance is exceptional.