Any cable-free mouse can help keep your desk clear of clutter, but only one of the best wireless mice will also track well, feel good in your hand for hours, maintain a long battery life and help you get work done. So, of course, pairing your rodent with one of the best wireless keyboards also makes sense.
Gamers who cut their mouse cord still need a fail-safe connection that doesn't introduce lag, too. For that, you'll want to look at our best gaming mouse page.
For work, you may want multi-device control and/or the option for Bluetooth. And who doesn't like extra programmable buttons or a long-lasting battery?
There's an infestation of wireless mice on the market today. So here are some things to consider before seeking out the best wireless mouse for your needs.
Shopping Tips: Find the Best Wireless Mouse
Shape and comfort: Mouse shape and design play prominent roles in how effective a cursor-controlling tool it is. The best wireless mouse feels like a natural extension of your arm, not a clunky or cheap-feeling hunk of plastic hindering your productivity.
It's helpful to consider how you hold or grip your mouse to know where you'll want more or less height or width. Of course, the size of your hands will also be a factor.
Bluetooth or dongle? Some of the best wireless mice let you connect via Bluetooth, which won't eat up a USB port, or via a USB Type-A 2.4 GHz dongle. Other wireless mice, however, will make you choose between one or the other.
If you're only going to use your mouse with one PC, consider one that connects through a USB receiver -- especially if you're going to game with it on the side. Generally, you can get a reliable, lag-free connection this way. Bonus points if there's dongle storage inside the mouse, so you don't lose it.
Bluetooth connections, meanwhile, let you easily connect to and switch between multiple PCs or even tablets and other devices. You may also get better battery life while using Bluetooth. Plus, more desktops and most laptops have Bluetooth these days. Bluetooth does come with a higher risk of lag, though.
USB charging or batteries? USB-charging mice often cost more, but you'll never have to buy batteries. If the mouse charges over USB-C, it should also recharge quicker than alternatives while using an increasingly standard cable.
Mice running on AA or AAA batteries are usually cheaper than their rechargeable rivals, and batteries are easy to find if you run out unexpectedly.
Best Wireless Mouse You Can Buy Today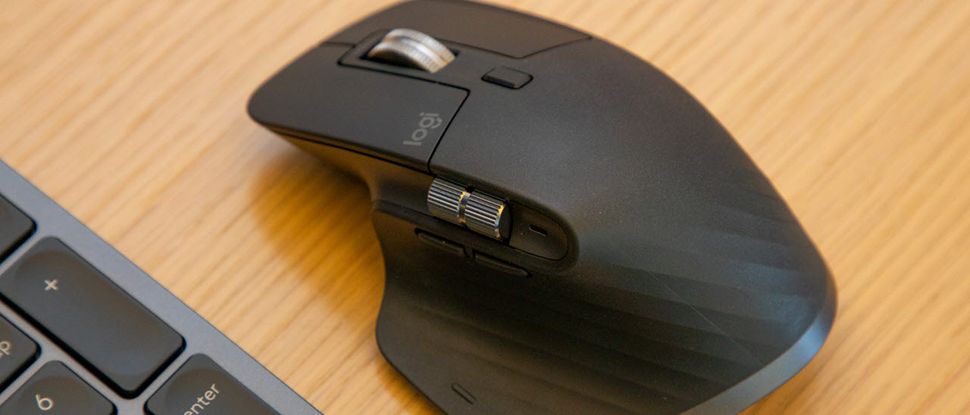 Durable with a premium feature set that'll help boost productivity and a very comfortable design, the Logitech MX Master 3 is the best wireless mouse for you. It's not made for gaming, but its sensor goes up to 4,000 CPI, which is impressive for a productivity mouse. You also get per-app programmability for its six buttons, including two scroll wheels that you can set to do different things upon launching specific apps.
The Logitech MX Master 3 impresses with an innovative electromagnetic wheel and the power to control up to 3 PCs simultaneously, including transferring files, text and images. In addition, it's wireless, offering either a dongle or Bluetooth connection. You also get a comfortable thumb rest and heightened design that lets your thumb and fingers rest comfortably. Plus, the Darkfield sensors work on almost any surface, so you can use it for working from your desk, on the couch and anywhere in between for up to 70 days, according to Logitech.
For productivity, I've been virtually inseparable from this mouse since first meeting it last year. Now, it's also available in a lighter gray and for Apple users via the Logitech MX Master 3 for Mac tuned to work with macOS and iPadOS apps.
We've tried cheaper options with similar functionality, like the Logitech MX Anywhere 3 and Dell MS7421W, but none match the MX Master 3.
Read: Logitech MX Master 3 review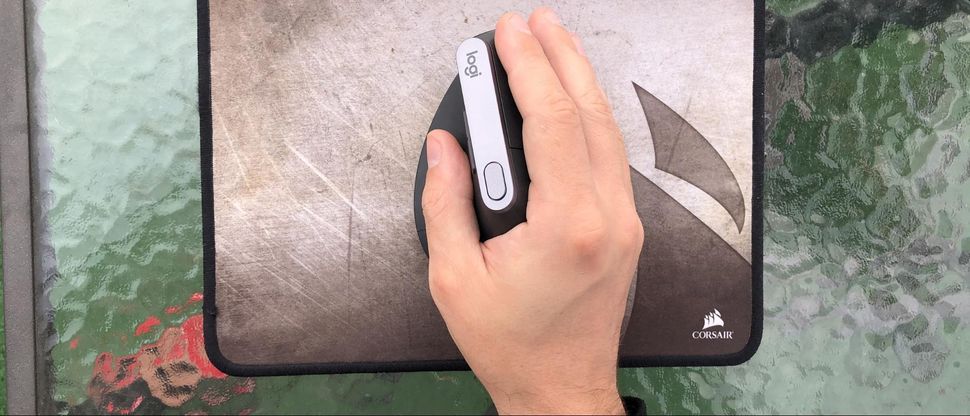 Ergonomic mice, especially uniquely designed ones like Logitech MX Vertical, aren't for everyone. Vertical mice are meant to be more comfortable for your arm and wrist, since they don't force you to twist into unnatural positions. But this odd shape and method of controlling a mouse will take getting used to, and you won't reap the benefits right away. It took me about a week to stop squeezing the mouse unnecessarily to make up for my fingers' tendency to slide down the MX Vertical's slope.
And you shouldn't expect miracles either. If your arm or hands are consistently hurting, you should see a doctor, not buy a mouse. Even Logitech only claims a 10% reduction in muscle strain.
But if you're interested in trying out a vertical mouse, the Logitech MX Vertical is the gold standard. Erected at a 57-degree angle, the hand sits in a handshake position, and once I got used to it, my thumb found comfort in the soft thumb rest, while the fat base filled my palm and provided comfort.
The whole chassis is a soft rubber with vertical lines running through for a finish that's very similar to the Logitech MX Master 3 above. You also get a precise, but slender, rubber scroll wheel with tasteful silver accents and a strong press-in, a DPI adjust button on top, plus two side buttons. However, those side buttons are high, making it hard to reach with the thumb naturally, especially the forward button.
The MX Vertical stands above rivals as the best wireless ergonomic mouse, and it's not only about its shape. This is also an advanced productivity mouse, letting you control up to three computers (a button on the underside easily jumps from each connected PC). And, like the MX Master 3, it uses Logitech Flow, which means you can use the mouse to control, including share documents and images, up to three PCs, if you use the dongle and Logitech's software. I sometimes suffered a 1-2 second delay when moving from PC to PC, but otherwise the feature works as you'd expect. You can also program four of the MX Vertical's four buttons (you have to keep the left click function) with settings that'll change depending on the application. Of course, input is smooth and consistent. I had no problem using the mouse in its Bluetooth connection, along with a Bluetooth keyboard and 2.4 GHz dongle connection.
Logitech claims up to three hours of use from a 1-minute charge and up to 4 months of total battery life. Sadly, the mouse's software doesn't provide a precise battery reading. But after 33 hours using the MX Vertical via Bluetooth with occasional Flow usage, the mouse's battery meter had yet to lose one of its bars.
If you're like me, you spend a lot of time using gaming gear for productivity purposes. Often, it's the cheapest way to get your hands on gear that approaches professional level features. Razer, known mostly for its gaming peripherals, now wants to address people like you and me by taking the features it's known for in its gaming products and translating them to a line meant specifically for productivity.
Enter the Razer Pro Click Mini. This mouse is the second productivity focused pointer from Razer, and features quieter switches and a smaller footprint than the first. But unlike other productivity focused mice, it's also got a high max DPI (12,000), a 1,000Hz polling rate, 7 programmable buttons and 2.4GHz wireless connectivity. Plus, it's got 5 onboard memory profiles and you can remap buttons, including the 4-way tilt wheel with both infinite and ratcheted scrolling, in Razer Synapse.
That makes this an especially powerful contender for the office, with lots of versatility and highly responsive input, although its sleek gray and white exterior and comfortable ergonomics mean it's still at home in your boss' line of sight.
It's a bit of a shame that it uses AA batteries instead of being rechargeable, then, especially since those batteries do make it a touch heavier. But with a purported 465 hours of 2.4GHz battery life and 725 hours of Bluetooth battery life, it's easy to just stuff this in your bag and forget about it for months on end.
Also a perfect mouse for the gamer with a more reserved aesthetic, the Pro Click Mini points to an exciting and more varied future for Razer's peripherals.
Read: Razer Pro Click Mini review
Finding Discounts on the Best Wireless Mice
Whether you're shopping for one of the best wireless mice or a model that isn't on our list above, you may find some savings by checking out our lists of the latest Best Buy promo codes, Corsair coupon codes, Logitech promo codes, Micro Center coupons, Newegg promo codes, Staples coupons and Razer promo codes.