SteelSeries' Arena 3 speakers get sufficiently loud but lack a low end.
Pros
+

Loud

+

Sturdy and well-built

+

Accessible volume control

+

Bluetooth connectivity
Cons
-

No USB

-

Pricey for a 2.0 system

-

Bulky

-

Headset port is on back
Why you can trust Tom's Hardware Our expert reviewers spend hours testing and comparing products and services so you can choose the best for you. Find out more about how we test.
SteelSeries' Arena 3 is the brand's entry-level 2.0 system in its ambitious Arena speaker lineup. With a retail price of just $129.99, the Arena 3 might seem competitively-priced — especially considering Razer's Nommo V2 X starts at $149.99 — but of course there are desktop speakers outside of the gaming peripheral sphere.
⋇ Check out our Best PC Speakers for more options.
The Arena 3 speakers feature 4-inch full-range drivers with organic fiber cones and front-firing bass ports. They're well-built and situated on tilt-adjustable desktop stands, with a volume knob and multi-function button for switching inputs easily accessible.
They're wired and offer analog connectivity (PC and AUX), as well as Bluetooth 5.0 — no USB or optical connection. The Arena 3 is a 2.0 system — no subwoofer, so its bass response is understandably underwhelming. But if you're not looking for an impressive bass response, there are plenty of 2.0 systems with lackluster lows that cost a lot less than $130.
Design of the Arena 3
The Arena 3 is a wired, two-speaker stereo system with a left channel and a right channel. The speakers look similar to the oval-shaped front left/right speakers in SteelSeries' higher-end Arena 7 and Arena 9 systems, but they're larger and more... avocado-shaped. Each of the Arena 3's speakers features a 4-inch premium organic fiber full-range driver, a front port for improved bass response, and is perched on a tilt-adjustable desktop stand.
Image 1 of 3
The Arena 3's speakers are housed in matte black plastic chassis with black and dark gray drivers. I won't say the chassis is fingerprint-proof (it's not), but it doesn't attract fingerprints the way Razer's Nommo V2 Pro speakers did. SteelSeries' logo is printed in black on the frame under each driver. The speakers are somewhat bulky and oddly-shaped, but they're very well-built and hefty — together, they weigh a little under five pounds (4.72lbs / 2139g). The right speaker is slightly heavier at 2.44 pounds (1105g), while the left weighs 2.28 pounds (1034g).
Image 1 of 2
Both speakers have built-in tilt-adjustable stands. The stands feature round bases measuring 4.35 inches (110.6mm) in diameter by 0.39 inches (10.1mm) thick, and are lined with a circle of rubbery anti-slip material. The neck of each stand is around 0.75 inches (19.1mm) tall and allows the speaker to tilt backward approximately 20 degrees.
Image 1 of 5
SteelSeries lists the Arena 3's measurements as 7.72 x 4.97 x 4.13 inches (196.1 x 126.2 x 104.9mm), but these are definitely... off. I measured each of the speakers at about 8 inches (203.2mm) tall by 6 inches (152.4mm) wide by 5 inches (127mm) deep standing "straight." Fully tilting the speakers adds about 1 inch (25.4mm) of depth and half an inch (12.7mm) of height. So each speaker will take up 8.5 x 6 x 6 inches (215.9 x 152.4 x 152.4mm) of space at most when fully-tilted.
It's worth pointing out that the speakers do not sit perfectly perpendicular to your desk when they're standing "straight" — they start out with an upward tilt of approximately 5 degrees, and can be manually tilted back an additional 15 degrees or so. The resulting 20-degree speaker tilt is about the same as the (non-adjustable) tilt of the Razer Nommo V2 Pro.
Image 1 of 8
The system's inputs, ports, and controls are all located on the right speaker. The base of the right speaker stand has a multi-function button and a volume knob. Pressing the multi-function button once switches between audio input — specifically, between the speaker's audio and a headset plugged into the speaker's rear headset port. Long-pressing the multi-function button puts the system in Bluetooth pairing mode.
Image 1 of 2
There's a bright indicator LED under the SteelSeries logo on the right speaker. The LED blinks blue when the system is in pairing mode, and turns solid blue when successfully paired to a device. The LED is solid green when you're connected to a wired audio source (AUX or PC), and is solid orange when you plug a headset in. You can turn the indicator LED off completely by double-pressing the multi-function button.
On the back of the right speaker there's a DC-in for power and three 3.5mm analog input ports: headset, auxiliary, and PC. You'll want to use the PC port to connect the speakers to your PC, auxiliary to connect to other devices, and the headset port for plugging in a headset. Also on the back of the right channel is a hardwired 6.5-foot (2m) speaker cable that plugs into the left channel. This is way more cable than anyone needs between the right and left channels, but it's nice to see that SteelSeries erred on the longer, rather than shorter, side.
In the box, the Arena 3 is packaged with a 6.5-foot (2m) speaker cable for connecting to your PC (or other device), as well as a 7-foot (2.13m) power cable with a 30W power adapter. The power adapter features an interchangeable plug — you can order the Arena 3 with the regional plug type of your choice: U.S., U.K., EU, Korean, Australian, or Chinese.
Audio Performance of the Arena 3
The Arena 3 is a 2.0 (stereo) system with a left channel and a right channel, each of which sports a 4-inch full-range driver and a front ported bass reflex system. The speakers have a frequency response of 50 Hz - 20,000 Hz with 91dB sensitivity and an impressive max SPL of 100dB.
The Arena 3 will easily fill a medium-sized room if you crank up the volume — and it sounds pretty good so long as you're not expecting a desk-shaking bass response. When connected via the 3.5mm PC input, the Arena 3 managed to hit a maximum of 83.3dBA (A-weighted decibels) at 50% volume, measured via handheld sound level meter at 3.3 feet (1m), and a maximum of 94.1dBA at 100% volume. Volume was slightly lower over Bluetooth, with the Arena 3 hitting a maximum of 82.6dbA at 50%, and a maximum of 92.1dbA at 100%.
We use K-391's Lonely World, which is a very midrange-heavy track, for our volume test. This was a good thing for the Arena 3, because the system has very strong mids — which are boosted all around, but are especially robust on the lower end to compensate for the lack of bass. This doesn't really work: while the lower mids are pretty full-bodied, actual lows are noticeably absent. The bass drum at the beginning of Lorde's Royals, for example, truncates prematurely where it would normally roll off, and the first minute of Hans Zimmer's Time is barely present.
The Arena 3 has no subwoofer, nor does it have a port for plugging in a third-party subwoofer. Instead, the system relies on two small front ports — one above each driver — for enhanced bass response. While the front port location is handy because it means you can place the speakers next to a wall (face it — most desks are probably next to a wall), I think the ports are just too small and too close to the drivers to do much in the way of bass enhancement. It seems like SteelSeries probably should have gone with a larger rear port — especially as the Arena 3 has no RGB lighting (both the Arena 7 and the Arena 9 have rear-projection RGB lighting on the front left/right channels).
The Arena 3 doesn't just lack a low end — its highs are also a little restrained. The lack of detail is most apparent in tracks that slide in and out of the high range, such as Gesaffelstein's Hellifornia and David Guetta's Titanium, but I didn't mind it too much — there wasn't too much detail lost, and I definitely prefer restrained highs to painfully bright.
While the Arena 3's aggressive midrange isn't ideal for music listening, it's actually pretty good for gaming (as well as other types of media, such as movies and TV shows). Voices sound especially good with the speakers' boosted mids — warm, crisp, and clear, even at lower volumes. Auditory cues in games, such as footsteps and gunshots, were also very clear. Ambient environmental noises, such as chirping birds and dripping water, were also present — there was still plenty of audible detail in God of War: Ragnarok and Subnautica: Below Zero.
Features and Software of the Arena 3
The Arena 3 only connects via analog (or Bluetooth), and therefore doesn't really have any direct software, but it does work with SteelSeries' Sonar app, which is part of the SteelSeries GG software. Of course, all speakers and headsets (not just SteelSeries') technically work with the Sonar app, so this isn't an Arena 3- (or even an Arena-) specific feature. The Sonar app features a 10-band parametric EQ as well as SteelSeries' virtual surround sound, but of course there's only so much "surround" you can really get from a 2.0 system.
Bottom Line
The SteelSeries Arena 3 speakers aren't bad — they produce nicely balanced, albeit midrange-heavy, audio out of the box, and there's no question they can fill a room with music. These speakers get impressively loud, and they sound just as good at full volume as they do at more reasonable levels.
But pure volume aside, the Arena 3 lacks detail and power in both the low and high ends, and only offers analog connectivity in addition to Bluetooth. For $130 you can pick up the Creative T100s, which sound great and feature analog, optical, and Bluetooth connectivity, and still have $40 to spend on the extra portable Creative Pebble V3s.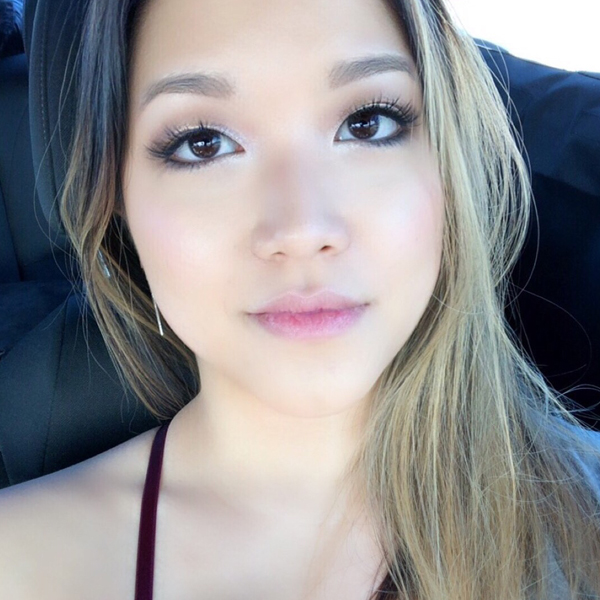 Senior Editor, Peripherals
Sarah Jacobsson Purewal is a senior editor at Tom's Hardware covering peripherals, software, and custom builds. You can find more of her work in PCWorld, Macworld, TechHive, CNET, Gizmodo, Tom's Guide, PC Gamer, Men's Health, Men's Fitness, SHAPE, Cosmopolitan, and just about everywhere else.