The Teamgroup MP44 is an excellent value SSD, hitting all the right notes with a fast PCIe 4.0 interface. Its wide range of capacities means more flexibility, but there are faster and cheaper drives available at some capacities, making the 4TB model the best option.
Pros
+

Good all-around and sustained performance

+

Wide range of capacity options

+

Extremely power efficient
Cons
-

Some competition, best at 4TB
Why you can trust Tom's Hardware Our expert reviewers spend hours testing and comparing products and services so you can choose the best for you. Find out more about how we test.
The era of affordable, high-capacity SSDs is upon us. No sacrifices have to be made in terms of heat production or power efficiency, either. The Teamgroup MP44 is one of several new drive entrants that promises to deliver more capacity at a reasonable price. Is it worth sacrificing DRAM and the ultimate performance more powerful SSD controllers can bring? While any SSD is better than a hard drive, the difference between one SSD and the next is often difficult to discern in the everyday experience. Yet, those edge cases can be frustrating, and often, that risk is a compromise made to get greater capacity at less cost.
The flash and SSD markets have been crashing, with volatile pricing trending downward for some time. This has made for stiff competition in the market, with momentary deals eventually becoming typical prices. One of the holy grails has always been to get more capacity in the M.2 form factor, long hampered by great drives that tape out only to 2TB. That capacity makes sense for budget drives, but what if you want that capacity and good performance without resorting to QLC? The MP44 and drives of its class can manage that and more with TLC flash. The MP44 is, in fact, available up to a whopping 8TB, and it's affordable at 4TB, too.
We recently reviewed similar drives from Addlink with the A93 and Lexar with the NM790. These drives are an amazing value at 4TB, which is where we tested those two. The MP44 sample today is "only" 2TB, which is still commonly a QLC-dominated capacity for many budget drives aside from the WD Black SN770. Thanks to denser TLC flash, the MP44 can hit a sweet spot at this capacity and provide an unparalleled experience for laptops. It's also faster and more efficient than the SN770. It's a good time to be an SSD buyer with more great things on the horizon, but for now, let's see how the 2TB MP44 stands up to the very fastest drives.
Specifications
Swipe to scroll horizontally
| Product | 512GB | 1TB | 2TB | 4TB | 8TB |
| --- | --- | --- | --- | --- | --- |
| Pricing | N/A | $54.99 | $89.49 | $198.99 | $799.99 |
| Form Factor | M.2 2280 | M.2 2280 | M.2 2280 | M.2 2280 | M.2 2280 |
| Interface / Protocol | x4 PCIe 4.0 | NVMe 2.0 | x4 PCIe 4.0 | NVMe 2.0 | x4 PCIe 4.0 | NVMe 2.0 | x4 PCIe 4.0 | NVMe 2.0 | x4 PCIe 4.0 | NVMe 2.0 |
| Controller | Maxio MAP1602 | Maxio MAP1602 | Maxio MAP1602 | Maxio MAP1602 | Maxio MAP1602 |
| DRAM | No (HMB) | No (HMB) | No (HMB) | No (HMB) | No (HMB) |
| Flash Memory | 232-Layer YMTC TLC | 232-Layer YMTC TLC | 232-Layer YMTC TLC | 232-Layer YMTC TLC | 232-Layer YMTC TLC |
| Sequential Read | 7,300 MB/s | 7,400 MB/s | 7,400 MB/s | 7,400 MB/s | 7,200 MB/s |
| Sequential Write | 4,500 MB/s | 6,500 MB/s | 7,000 MB/s | 6,900 MB/s | 6,000 MB/s |
| Random Read | 590K | 650K | 650K | 650K | 650K |
| Random Write | 610K | 650K | 660K | 660K | 590K |
| Security | N/A | N/A | N/A | N/A | N/A |
| Endurance (TBW) | 700TBW | 1450TBW | 2500TBW | 3000TBW | 6000TBW |
| Part Number | TM8FPW512G0C101 | TM8FPW001T0C101 | TM8FPW002T0C101 | TM8FPW004T0C101 | TM8FPW008T0C101 |
| Warranty | 5-Year | 5-Year | 5-Year | 5-Year | 5-Year |
The Teamgroup MP44 is available in 512GB, 1TB, 2TB, 4TB, and 8TB capacities. This is a very large range, wider than the Addlink A93 and Lexar NM790. This is a lot of storage for a four-channel controller, and, as a result, performance actually decreases at that capacity. Even 4TB is beginning to tax this hardware, and the price premium for 8TB is likely prohibitive.
The MP44 can manage up to 7,400 / 6,900 MB/s for sequential reads and writes and up to 650K / 660K random read and write IOPS. The random performance is lower on paper than the drive's competition, but these numbers should not be taken seriously. You will not reach that level of performance, and even if you did, Teamgroup is simply being conservative with its official values.
Where the MP44 stands out in comparison to the competition is the warranty. It's still the standard five years but with 700, 1450, 2500, 3000, and 6000TB for each capacity's endurance rating. This is most impressive at the lower capacities, but even 750TB per TB capacity for the 4TB is quite good. It's very unlikely you will be doing enough data writes for this to matter, but it does make the smaller capacity options more attractive on paper.
We do not have a price for the 512GB model, but the rest are currently at $54.99, $89.49, $198.99, and $799.99, respectively. The current pricing puts the MP44 up against the NM790 at 4TB, with the A93 - and its heatsink - being a strong rival at most capacities. This doesn't put the drive in a particularly good spot unless you are a Teamgroup fan or really like that extra TBW at capacities below 4TB. The 8TB model is unique among these drives, but at that point, you should jump up to an E18 or equivalent with DRAM for 5-10% more cost.
Software and Accessories
Teamgroup provides a download for its SSD S.M.A.R.T. Tool, which has basic functionality. This includes information about your system and SSD with a basic performance test. CrystalDiskInfo and CrystalDiskMark together offer the same features for your SSD. Imaging, cloning, and backups will require separate software.
A Closer Look
Image 1 of 3
The MP44 has a graphene label, which can assist in cooling, but is otherwise an unremarkable design. The SSD is single-sided, but that's to be expected as even 4TB drives can now be found single-sided with this hardware. The label can be left on if a heatsink is applied, or the drive can be left as-is, with the label providing some heat dissipation.
Underneath the label, we have the Maxio MAP1602 SSD controller and four NAND packages, 512GB each, of YMTC's 232-Layer TLC. This controller is the fastest DRAM-less solution on the market, and it performs excellently and efficiently when paired with this newer flash. The capacity bonus is thanks to denser TLC flash, something we will see more of as time passes. Those clamoring for higher-capacity SSDs don't have to wait much longer, and controllers like this - especially future variants produced at 7nm - can even forego the crazy power and heat levels we're seeing with initial PCIe 5.0 SSDs.
We expect competing controllers to arrive soon, which includes the Phison E27/E27T. That controller is a 12nm part, so the overall drive value depends on the flash used. Phison usually couples with Kioxia's BiCS flash, and with BiCS5 starting to get long in the tooth, we may see something new. Eventually, we expect CMOS under Array (CuA) technology from Kioxia with its 8th-generation flash, although it might be firmly under Western Digital's umbrella by then. In any case, if the E27T arrives to compete with the MAP1602 utilizing BiCS6, it will likely not be as power efficient. It will be able to match capacity, but we'll have to see if 4TB will come single-sided.
MORE: Best SSDs
MORE: Best Hard Drives
MORE: Best External SSDs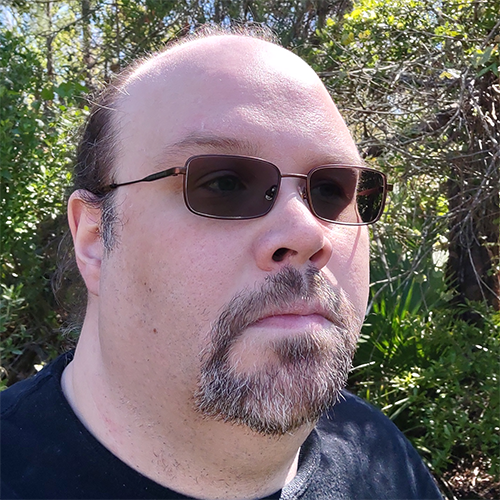 Shane Downing is a Freelance Reviewer for Tom's Hardware US, covering consumer storage hardware.
Just a little heads up: as is typical of Teamgroup, this drive's hardware is variable. What's strange is that while MAP1602+232L YMTC TLC appears to be more widespread, I have a 4TB MP44 that uses Phison E18 + Kioxia BiCS5 112L TLC, analogous to an Exceria Pro.

yRggx17

Reply