We didn't have the Black SN850 in hand when Samsung released its 980 Pro, which was a clear winner to wear the crown as best SSD. Now, the decision if WD's Black SN850 is worthy of taking the crown from such stiff competition is much tougher. Being built from the ground up by vertically-integrated companies gives both Samsung and WD an advantage in the marketplace. Fortunately, none of their future competition has been released yet, or else my head would be spinning at this point.
WD believes the Black SN850 is "The future of gaming," which is seemingly a strange sentence to apply to a storage device, but in a way, it is true. Newer AAA title assets are tipping the scales, exceeding 100GB, and even more than 200GB at times. With newer technologies like DirectStorage enabling faster access for future games, high-speed storage will be essential.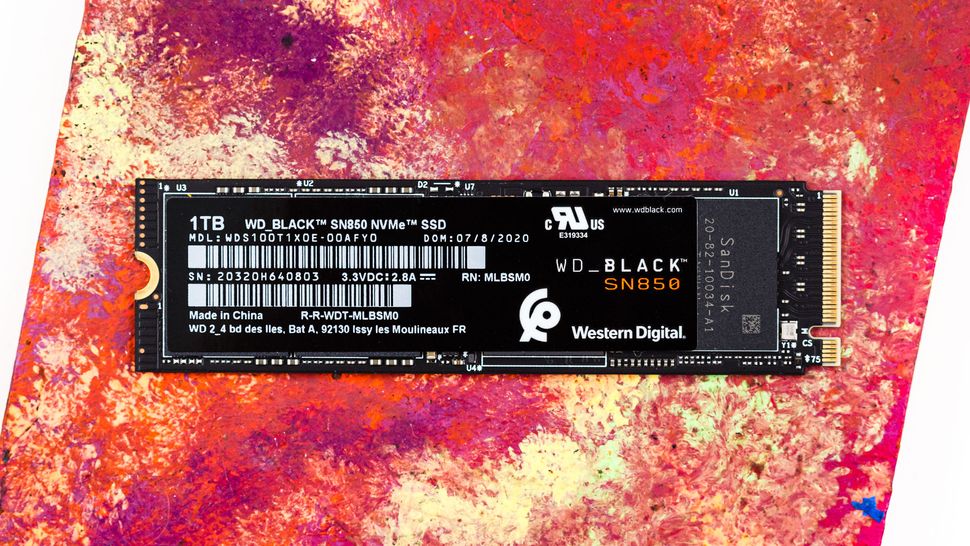 Although the Samsung 980 PRO won our rudimentary Final Fantasy XIV Stormbringer benchmark, the WD Black SN850's potential to deliver up to 7/5.5 GBps write and hit upwards of 1 million IOPS is more than enough for nearly any user, gamer or prosumer alike. With that kind of speed, WD's Black SN850 will handle any workload you throw its way with ease, let alone any games. The SN850 is a terrific SSD for those looking to tackle mundane office tasks as much as bleeding-edge prosumer workloads without getting hung up by slow storage.
Samsung has the upper hand for prosumer workloads based on SPECworkstation 3's results, though, and although Samsung's TurboWrite cache is not as large and not as fast as WD's Black SN850's nCache 4.0 with large-block files, Samsung's TurboWrite gives the 980 Pro a tighter write profile due to its smaller size and reserved speed. As a result, the Samsung drive delivers consistently fast results while WD's Black SN850's dynamic SLC cache leads to slightly less consistent performance.
These two trade blows, clashing back and forth, but when it comes to the victor at the same price point, we tip the scales in favor of the Samsung 980 Pro with the WD Black SN850 being a very respectable runner up.
Only a few minor things held the SN850 back from overall victory. While the Black SN850's controller can support AES 256-bit encryption, it does not enable that capability. While Samsung's 980 PRO, like most of the company's SSDs in recent years, comes with the optional security feature. WD's Black SN850 was also a little thirstier for power than the Samsung, with a corresponding increase in the amount of heat output from the device.
At $230, the 1TB WD Black SN850 is not cheap. It is double the cost of a good SATA SSD, but then again, it delivers over 12x the performance in some cases. However, it is a tough sell for those on a tight budget, especially if you are simply gaming. While PCIe Gen4 NVMe SSDs are fun to toy with and an absolute blast to move large data sets around, they are more a luxury than a commodity. At 1TB, something like Adata's XPG Gammix S50 Lite or SK Hynix's Gold P31 would be a much better value at their lower price points of $140 and $135, respectively. But, for those looking to splurge on some of the best speeds they can get and don't mind the lack of AES 256-bit encryption, WD's Black SN850 will deliver it reliably, guaranteed.
MORE: Best SSDs
MORE: How We Test HDDs And SSDs
MORE: All SSD Content