Steam October 2023 Survey Shows Windows 10 Holding Strong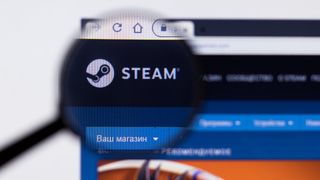 (Image credit: Shutterstock)
The Steam survey for October 2023 has been released, showing some notable and interesting changes, including the resilience of the Windows 10 operating system. Despite a month-long gap between these surveys, some changes are pretty significant. For instance, there has been an increase of about 13.71% among simplified Chinese users, making up for 45.9% of its users, while 26.40% use English as a primary language. The Russian language comes in at third with 7.29%.
Software and hardware trends are also interesting; let's dive in.
Windows 10 64-Bit Still 'King of the Hill'
While it is no surprise Windows 10 64-bit is still the preferred choice of the operating system for most of its users, it is interesting to see a 7.53% increase in its user base while seeing a reduction of 7.27% with Windows 11. This would naturally include new users and those who may have switched between operating systems within a month of use.
Windows 10 is an eight-year-old operating system and is the oldest active and dominant OS in Steam's software and hardware survey. It was first released in July 2015, while its successor arrived in 2021.
Notable Hardware Trends
On average, we're seeing most Steam users with 16GB memory. But we're also seeing a steady increase of 8.28% of its users opting for 32GB system RAM, a very strong increase since October.
Similar changes can be seen with screen resolution. While 1080p dominates the charts, 6.53% of the user base has adopted a 1440p resolution display since September 2023. With manufacturers gradually moving to OLED and higher-res monitors as a mainstream display type, we should see more 1440p and 4K display users during the same month next year.
With multi-monitor setups, 59.98% of users sport a 3840 x 1080 resolution, indicating a dual 1080p monitor configuration. 22.34% of its users use dual 1440p monitor setups. There has been no significant change between the two since last month.
With storage, we can see Steam users maintaining above 1TB for their primary drive while reserving the system's free storage above 4TB.
Reforms Needed With Steam Survey
It will be helpful to its users and developers to include the CPU's SKU, but the survey currently only tracks the manufacturer, core count, and frequencies. For reasons unknown, Steam restricts Intel and AMD CPU surveys to cores and frequencies when it shows detailed information about GPU SKUs, monitor resolution (including multi-monitor setups), and VR headset models. CPU frequencies are not a standard to determine performance levels between generations and CPU makers.
It would also be insightful to see memory types being used, including DIMM and SO-DIMM data. If there's a way to display data from ultra-wide monitors, indicating its resolution and curved radius (if possible), it will help purchase decisions for users and data to implement immersive changes by game developers. Some of the CPU feature sets listed under 'Other Settings' could be easily cleaned out as a result. While showing HDD and SSD data may be redundant since recent titles demand SSDs as a bare minimum, indicating SATA-based HDDs, SSDs, and M.2 SSDs would also be helpful.
Join the experts who read Tom's Hardware for the inside track on enthusiast PC tech news — and have for over 25 years. We'll send breaking news and in-depth reviews of CPUs, GPUs, AI, maker hardware and more straight to your inbox.