AMD has thoughtfully shared a quickstart guide outlining how to set up a PC system with one of its alluring new Ryzen 9 7950X3D or 7900X3D processors. This guide is good for users, and good for AMD, as it could help reduce community discontent due to sub-optimal install and setup procedures. AMD's guide isn't hard to follow, but it could be time-consuming if followed to the letter - particularly going through the recommended Windows 10 or 11 fresh install.
Firstly, an updated version of Windows 10 or 11 is recommended. Specifically, AMD recommends a fresh install of at least "Windows 11 version 21H2 build 22000.1455 or Windows 10 version 1903 build 19044.2546." If you don't mind going through this drastic start afresh option, you might as well go for the latest releases. When you install the new OS, AMD notes that Windows Virtualization-based security (VBS) may be turned on, but that may mean L3 cache reporting is inaccurate. Microsoft has previously given the green flag to gamers wishing to speed up Windows by disabling VBS (and HVCI), so don't lose any sleep over disabling this security feature.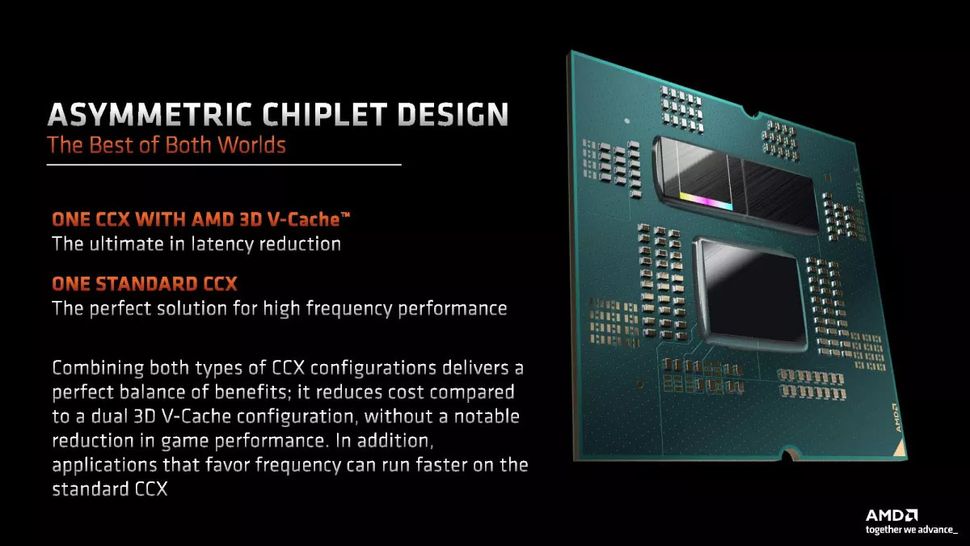 Another essential preparatory step for new AMD Ryzen 7000X3D users is going to be updating the motherboard BIOS to the latest version, to ensure proper support. Users should look into motherboard compatibility and readiness before purchasing these CPUs. Luckily many modern motherboards (particularly expensive Ryzen 7000-supporting boards) allow BIOS updates without even having a CPU installed, so in many cases, this step can be completed without BIOS / CPU compatibility issue concerns.

AMD has prepared Ryzen chipset drivers so that its latest generation processors enhanced with 3D V-Cache can work optimally with your system. Look for AMD Chipset Driver 5.02.16.347 (or newer) for the best chance of optimal performance and stability. Please note that "using an older version of this driver will not enable X3D / Ryzen 9 game performance optimizations." Some users have already noticed that if you switch between AMD Ryzen 7000X3D CPUs, it is necessary to reinstall the chipset driver to get the optimizations working again. Of course, you'll want to restart your system after the driver install completes.
The first boot after a fresh platform assembly can take two to three minutes, even on a fast modern system, so be patient with the new system as it performs first-boot memory training and other tasks in the background.
AMD also provides some Windows accessory software guidance for optimal Windows gaming performance. It asks that users enable Windows' Game Mode, as well as install and update the Xbox Game Bar App (version 5.823.1271.0 or newer). Some may have disabled or removed these apps previously, but they should follow AMD's sage advice, as these Microsoft apps work with AMD's new thread targeting tech to run gaming processes on the fastest cores, while parking the slowest cores if not needed. Our own initial tests of this adaptive technology didn't unearth any problems.
AMD's guide is based on its testing with both AMD Ryzen 7 7800X3D and Ryzen 9 7950X3D PCs using an AM5 Reference Motherboard, 32GB DDR5-6000 RAM, an Artic Liquid Freezer II cooler and Windows 11. The company made sure AMD Smart Access Memory technology was turned on, and VBS was off. A long list of modern games was tested.