The pricey $699 Ryzen 9 7950X3D is now the fastest gaming chip in the world. The innovative 3D-stacked design is an engineering feat, but results in reduced performance in some productivity apps and doesn't accelerate all games. However, for the highest-end gaming systems, no other chip can match the 7950X3D's sheer gaming horsepower.
Pros
+

Leading gaming performance

+

Modern platform

+

More overclocking support

+

Low power consumption, excellent efficiency

+

Passable single- and multi-threaded performance
Cons
-

Steep pricing

-

No support for DDR4 memory

-

Reduced performance in some productivity apps
Why you can trust Tom's Hardware Our expert reviewers spend hours testing and comparing products and services so you can choose the best for you. Find out more about how we test.
AMD's $699 Ryzen 9 7950X3D is geared specifically for gamers looking to blast through CPU-limited games while still having the threaded heft of 16 cores that can handle the heaviest of productivity workloads. The new chip comes packing sixteen Zen 4 cores and the company's second-gen 3D V-Cache tech that unlocks 128MB of L3 cache, a combo that delivers the fastest gaming performance available on the market. In our tests, the 7950X3D beats Intel's fastest chip, the 6 GHz Core i9-13900KS, by 13% on average and up to 40%+ in some games, taking the top spot on our list of the best CPUs for gaming.

The 7950X3D uses AMD's cutting-edge 3D chip-stacking technology, called 3D V-Cache, to enable an incredible 128MB of L3 cache. Like AMD's inaugural X3D chip, the Zen 3 Ryzen 7 5800X3D, the extra L3 cache comes courtesy of a 3D-stacked SRAM chiplet fused atop the processor with hybrid bonding, which accelerates gaming to new heights in many titles. AMD also has a new thread-targeting technique designed to help apply the gains more evenly across a broad range of games.

The first-gen 3D V-Cache chip gave AMD a lead over Intel's competing processors, cementing it as the go-to chip for gamers, but it suffered in some productivity apps due to a limit of eight cores and its relatively low boost frequency. AMD's new 16-core 7950X3D is the first 3D V-Cache chip to employ two compute chiplets, boosting productivity apps and enabling a higher boost frequency of 5.7 GHz, a big improvement over the previous-gen's 4.5 GHz peak.
Swipe to scroll horizontally
| | Price | Cores / Threads (P+E) | P-Core Base / Boost Clock (GHz) | Cache (L2/L3) | TDP / PBP / MTP |
| --- | --- | --- | --- | --- | --- |
| Ryzen 9 7950X3D | $699 | 16 / 32 | 4.2 / 5.7 | 144MB (16+128) | 120W / 162W |
| Ryzen 9 7900X3D | $599 | 12 / 24 | 4.4 / 5.6 | 140MB (12+128) | 120W / 162W |
| Ryzen 7 7800X3D | $449 | 8 /16 | 4.2 / 5.0 | 104MB (8+96) | 120W / 162W |
| Ryzen 7 5800X3D | $348 | 8 /16 | 3.4 / 4.5 | 104MB (8+96) | 105W |
Intel's Raptor Lake recently took the gaming performance crown from AMD's Zen 4 Ryzen 7000 chips, but AMD has now broadened its X3D attack with three chips that come in 8-, 12- and 16-core flavors spanning from $449 to $699, all of which come with the company's newest Zen 4 architecture etched on the 5nm process. These chips drop into AM5 motherboards that support the latest connectivity tech, like DDR5 and PCIe 5.0, addressing another shortcoming of the first-gen model. AMD has also unlocked the chip for basic overclocking and undervolting.

The 7950X3D is the highest-end model, but we haven't tested the 12-core $599 Ryzen 9 7900X3D that also comes to market tomorrow — AMD doesn't plan to sample that chip to press. However, if history is any indication, the 7900X3D should deliver nearly identical gaming performance to the pricier 7950X3D. The $449 eight-core Ryzen 7 7800X3D arrives later in April, and that will undoubtedly be the chip to beat: AMD tells us it will offer the lion's share of 3D V-Cache's gaming performance, but it comes at a much more affordable price point.
Image 1 of 4
You'll find fare more in-depth productivity and gaming benchmarks on the following pages, including with multiple overclocked configurations of all the chips you see here. This average performance of the most important tests in our suite tells the story well, though — the 7950X3D is the fastest gaming CPU on the market, but you pay a small penalty in some productivity applications. Be sure to check our individual benchmarks on the following pages for more perspective.

There are some tradeoffs to attaining the leading gaming performance, though — some games don't benefit from the 3D V-Cache, and the chip isn't as fast in productivity apps as competing Intel chips. The 7950X3D also suffers from many of the pain points we've already seen with the fledgling AM5 platform — the motherboard ecosystem is more expensive than Intel's offerings, and the strict requirement for DDR5 significantly increases costs compared to Intel's DDR4-friendly platform.

Of course, price isn't as much of a consideration for the highest-end gaming systems like one you would build around the Ryzen 9 7950X3D, and the chip draws far less power than Intel's Raptor Lake. That means you'll have a cooler and quieter machine that also happens to have the fastest gaming processor money can buy, all while doing well in other CPU benchmarks. Intel doesn't have a comparable tech to boost L3 cache capacity, so the 7950X3D will hold the gaming title for this generation of processors. We also dug up some new details on AMD's second-gen 3D V-Cache tech. Let's take a closer look.
AMD Ryzen 9 7950X3D Pricing and Specifications
Swipe to scroll horizontally
| | Street/MSRP | Cores / Threads (P+E) | P-Core Base / Boost Clock (GHz) | E-Core Base / Boost Clock (GHz) | Cache (L2/L3) | TDP / PBP / MTP | Memory |
| --- | --- | --- | --- | --- | --- | --- | --- |
| Ryzen 9 7950X3D | $699 | 16 / 32 | 4.2 / 5.7 | | 144MB (16+128) | 120W / 162W | DDR5-5200 |
| Core i9-13900KS | $699 | 24 / 32 (8+16) | 3.0 / 6.0 | 2.2 / 4.3 | 68MB (32+36) | 150W / 253W / 320W | DDR4-3200 / DDR5-5600 |
| Core i9-13900K / KF | $589 (K) - $564 (KF) | 24 / 32 (8+16) | 3.0 / 5.8 | 2.2 / 4.3 | 68MB (32+36) | 125W / 253W | DDR4-3200 / DDR5-5600 |
| Ryzen 9 7950X | $579 ($699) | 16 / 32 | 4.5 / 5.7 | - | 80MB (16+64) | 170W / 230W | DDR5-5200 |
| Ryzen 9 7900X3D | $599 | 12 / 24 | 4.4 / 5.6 | | 140MB (12+128) | 120W / 162W | DDR5-5200 |
| Ryzen 9 7900X | $419 ($549) | 12 / 24 | 4.7 / 5.6 | - | 76MB (12+64) | 170W / 230W | DDR5-5200 |
| Core i7-13700K / KF | $409 (K) - $384 (KF) | 16 / 24 (8+8) | 3.4 / 5.4 | 2.5 / 4.2 | 54MB (24+30) | 125W / 253W | DDR4-3200 / DDR5-5600 |
| Ryzen 7 7800X3D | $449 | 8 /16 | 4.2 / 5.0 | | 104MB (8+96) | 120W / 162W | DDR5-5200 |
| Ryzen 7 5800X3D | $348 ($449) | 8 /16 | 3.4 / 4.5 | | 104MB (8+96) | 105W | DDR4-3200 |
| Ryzen 7 7700X | $349 ($399) | 8 /16 | 4.5 / 5.4 | - | 40MB (8+32) | 105W / 142W | DDR5-5200 |
The Ryzen 9 7950X3D has 16 cores and 32 threads and only works on AM5 platforms. On the surface, the 7950X3D appears to merely be a Ryzen 9 7950X with an extra L3 cache chiplet and additional silicon and software tuning. As before, the 3D-stacked SRAM L3 chip weighs in at 64MB, so the 7950X3D comes with a beastly 144MB of total cache, with 128MB of that being gaming-boosting L3 cache. The additional chiplet is fabbed on the 7nm process and has a peak bandwidth of 2.5 TB/s. You can read the finer-grained details of the second-gen 3D V-Cache technology and the 6nm I/O Die (IOD) on the following page.

Even though they come with 8, 12, and 16 cores, AMD's Zen 4 3D V-Cache processors all have a base TPD of 120W and a max 162W PPT. That means the 7950X3D's ratings are 68W lower than the 170W/230W rating for the standard 7950X, which will have an impact on heavy work. The reductions aren't entirely surprising, as the additional cache chiplet can result in slightly higher operating temperatures. In fact, the 7950X3D's maximum supported temperature is 89C, which is lower than the 7950X's limit of 95C and the previous gen 5800X3D's 90C limit.

AMD has significantly increased the boost speeds with the new X3D models — the 7950X3D boosts to 5.7 GHz, a big leap over the previous gen 5800X3D's peak of 4.5 GHz, and the same as the standard 7950X. The base clock declines 200 MHz compared to the 7950X, a necessary accommodation for the lower power envelope. The chip doesn't come with a bundled cooler — AMD recommends a 280mm water cooler, or better, for the Ryzen 7000X3D processors.

AMD only allowed overclocking the memory and Infinity Fabric for the previous-gen 5800X3D but will now also allow both the auto-overclocking Precision Boost Overdrive (PBO) and Curve Optimizer. AMD still doesn't allow direct frequency overclocking due to a voltage limitation for one of the chiplets.

The $599 12-core 24-thread Ryzen 9 7900X3D peaks at 5.6 GHz, the same as the standard 7900X, while base clocks decline a relatively minor 300 MHz. This chip comes armed with 140MB of cache, with 128 MB carved out as L3.

The $449 Ryzen 7 7800X3D is a single-CCD chip that's comparable to the first-gen Ryzen 7 5800X3D, but it comes with a much faster Zen 4 architecture. The 8-core 16-thread 7800X3D has 96MB of L3 cache, the same core count and cache capacity as its Zen 3 predecessor. The 7800X3D has a 4.2 GHz base clock and a 5.0 GHz boost, both of which are higher than the 5800X3D's 3.4 GHz base and 4.5 GHz boost.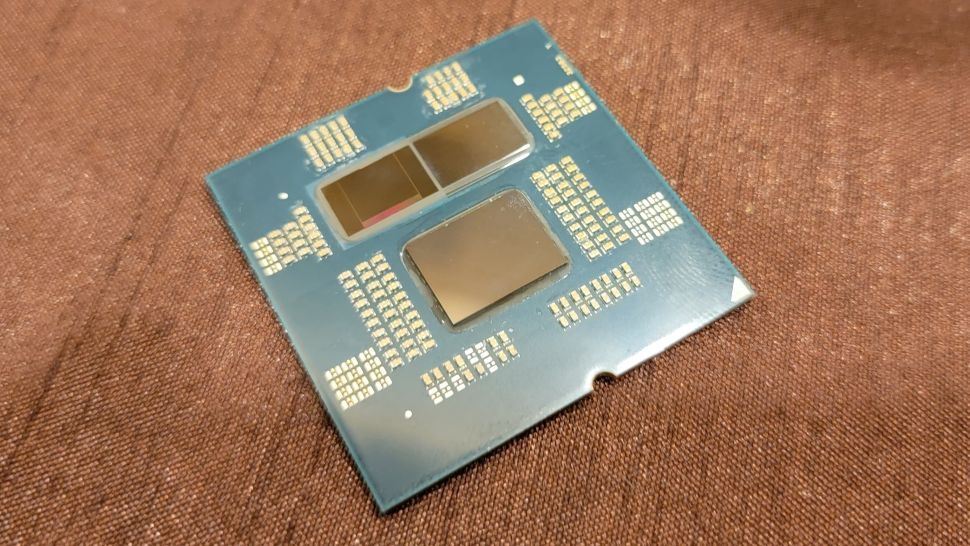 Both the 7950X3D and the 7900X3D have two eight-core Core Compute Die (CCD) chiplets, marking the first time AMD has brought the 3D V-Cache tech to a multi-CCD processor. The above image shows that AMD only mounts a single 7nm SRAM chiplet atop one eight-core CCD, leaving the other CCD bare.

This allows the chiplet without the 3D-stacked SRAM to operate at full speed, thus delivering the high boost clocks we see on the spec sheet for applications that prize frequency. Meanwhile, the SRAM-stacked CCD will operate at a slightly lower clock rate than the rated boost for the chip but satisfy the needs of applications that prize low-latency access, like games. The chip itself has a peak of 1.4V, enabling the high boost clocks, but the 3D V-Cache-equipped CCD has a ~1.1V limit to keep thermals in check.

Only fusing the SRAM onto one CCD also reduces manufacturing costs, as the hybrid bonding process and additional chiplet make this an expensive technology. AMD also says that using two V-Cache chiplets doesn't provide enough performance uplift to justify the extra costs.

In either case, the new design requires the combination of a new chipset driver and Windows Xbox Game Bar to place threads for different types of workloads on the correct chiplet.
AMD Ryzen 9 7950X3D Thread Targeting, Chipset Drivers
AMD's new thread management technique requires Windows 10 (1903) or 11 (21H2) and four components — a new chipset driver, updated BIOS, Windows Game Mode, and an updated version of the Xbox Game Bar (you can update through the Microsoft Apps store).

As a reminder, Windows Game Mode is meant to improve gaming performance by increasing the running game's priority and reducing the priority of background tasks. The Xbox Game Bar is built into Windows and provides a wealth of functionality, from streaming and recording to system utilization monitoring, but it also detects games and triggers Game Mode. Both components work in tandem with AMD's new thread-targeting tech.
Image 1 of 7
AMD's Collaborative Processor Performance Control (CPPC2) interface already ranks the fastest cores as the highest priority, enabling the OS to schedule threads into these 'preferred' cores first. Not all Ryzen cores can reach the rated peak frequency, so this tech is critical to ensure strong performance in lightly threaded apps, like gaming.

AMD's new chipset driver installs a new AMD 3D V-Cache Performance Optimizer Driver that can change the CPPC2 performance rankings of the cores based on system events like the power mode or keyboard focus. As noted, CPPC2 typically ranks cores by frequency, but the new chipset driver can dynamically change the core rankings to prefer the 3D V-Cache-equipped chiplet when Windows Game Mode or the Mixed Reality power mode becomes active.

The Xbox Game Bar contains a KGL (known good list) of games that it detects when active, thus triggering Game Mode (you can also instruct the game bar to recognize unknown games and/or other applications as games). The driver communicates with the Windows Game Mode feature, which becomes active when the Xbox Game Bar detects a game is running.

This technique assures the OS thread scheduler can target the correct cores based on current usage — the 3D V-Cache enabled chiplet for cache latency-sensitive tasks like gaming, or the standard chiplet for workloads that respond best to higher frequencies. You can also override the automatic switching between core-ranking modes. This is accomplished in the BIOS by switching the CPPC core priority to either 'frequency' or 'cache,' but we found that the Xbox Game Bar's KGL whitelist was effective for automatic gaming detection and optimization.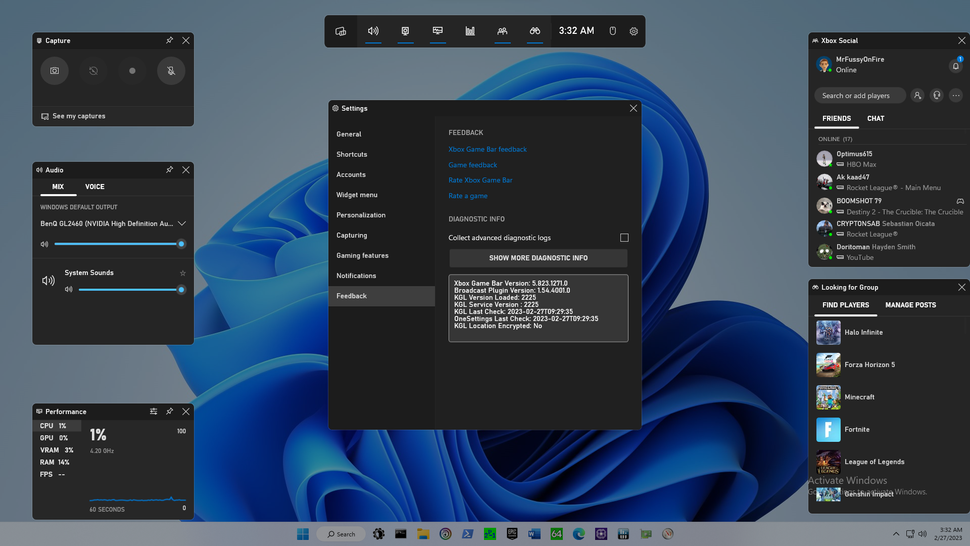 The chipset drivers also install the AMD PPM Provisioning File Driver, which improves performance by parking the slowest cores when Game Mode or Mixed Reality Mode is active. In effect, this shuts down the 'standard' CCD when Game Mode or Mixed Reality Mode is active, thus constraining latency-sensitive workloads (like games) to the 3D V-Cache chiplet. This improves the cache hit rate and reduces high-latency communication between the two CCDs, resulting in faster performance for workloads that don't need access to (or benefit from) all the cores.

Naturally, both groups of cores are used if the workload is parallelized enough. The optimizer and provisioning drivers only kick in for dual-CCD Zen 4 X3D processors, so they won't impact performance with regular chips. That's somewhat unfortunate —even though it has improved in recent years, the Windows Scheduler has earned a reputation for generally making bad decisions with AMD's multi-CCD processors, be they Ryzen or Threadripper. AMD hasn't ruled out using this new thread targeting technique for other purposes with other types of chips beyond X3D, but AMD reps say they don't currently have any plans to share.

Many will draw parallels between AMD's approach and Intel's Thread Director, the latter of which steers threads to either high-performance or efficiency cores in the company's x86 hybrid CPUs. The two mechanisms have plenty of similarities, but as you would expect, each company has a unique implementation with different goals.

Intel's Thread Director had early teething pains with anti-cheat mechanisms in games because the two types of cores support different instruction sets. It doesn't appear to be an issue with AMD's X3D because it uses the same microarchitecture for both CCDs. However, if any types of problems arise, the configurable nature of the Xbox Game Bar whitelist could be helpful. In the Xbox Game Bar settings you can add games or programs to the whitelist with a single click.

It's also noteworthy that Game Mode has a history of sometimes unnecessarily throttling background tasks on higher-end systems that don't need as much resource preservation. That could be problematic with video streaming or other apps that run in the background. We conducted our own cursory tests and didn't encounter any issues, but we're testing the impact of background apps further.
Unfortunately, AMD didn't share many details about the new second-gen 3D V-Cache's hardware implementation, but we recently found plenty of new details at a recent tech conference. We also did plenty of specialized testing of boost, power, and performance for both types of chiplets, as you can see on the following pages.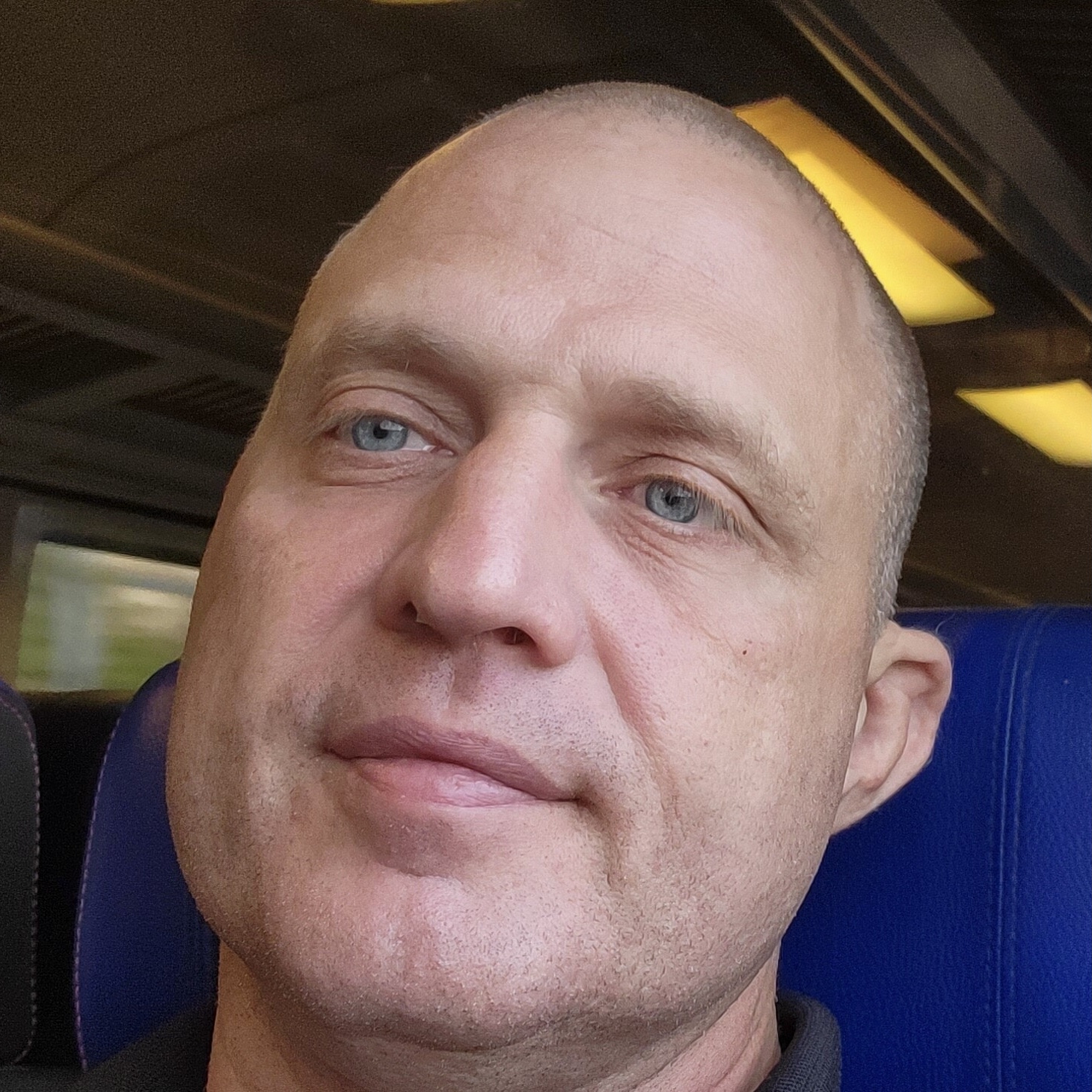 Paul Alcorn is the Deputy Managing Editor for Tom's Hardware US. He writes news and reviews on CPUs, storage and enterprise hardware.