AMD has announced that it has chosen a new Senior Vice President and General Manager, Computing and Graphics. Jack Huynh will take up this important role, stepping into AMD veteran Rick Bergman's shoes, who is said to be retiring. Importantly Bergman will stay on for the next quarter to ensure a smooth handover. We note that Huynh has yet to update his LinkedIn and social media profiles with the new position.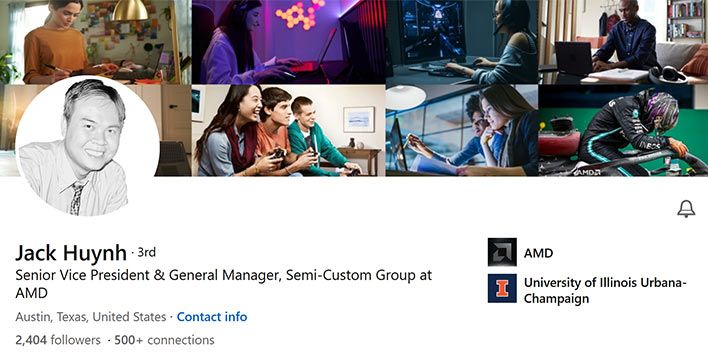 While some may not be familiar with Huynh, he has a long track record at AMD, having served at the company for nearly a quarter of a century. Importantly, his most recent position was as Senior Vice President & General Manager, Semi-Custom Group at AMD – a vibrant and very successful arm of AMD.
"Under Jack's leadership, AMD has strengthened our position as the leading provider of custom solutions for gaming," said AMD Chair and CEO Dr. Lisa Su. She thinks that, going forward, Huynh will deliver on the potential of "strong long-term growth opportunities" for AMD's Computing and Graphics business. It was hinted that Huynh will expand AMD graphics adoption across broader markets, and this is certainly one way in which he could make an impact in his new role.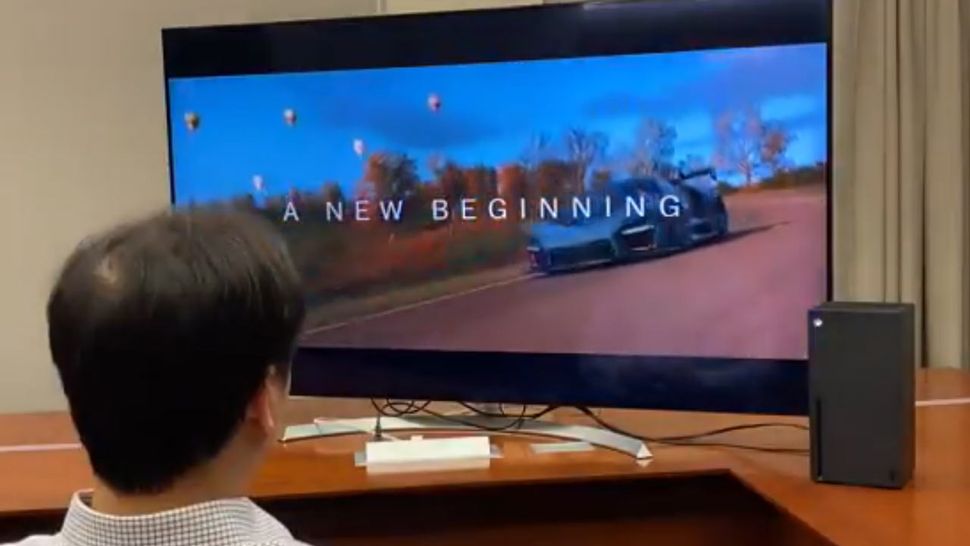 If you take a look at Huynh's social media profiles it is easy to see that he is a an enthusiastic lover of technology who has the ability to take his "dreamer, designer and builder," spirit and apply it to make other people's tech dreams real.
Rick Bergman's retirement marks the end of this executive's 30 years + tech industry career. He has had a remarkable career, with a strong graphics flavor. Early on he worked at companies like S3 Graphics, TI and IBM. Those who remember ATI graphics pre-AMD takeover (pre-2006) days, might recall Bergman was the Canadian firm's senior vice president and general manager of the ATI PC Group. After the AMD takeover, Bergman remained in various SVP roles stewarding the graphics operations.
In 2011, Bergman left AMD to work as the president and CEO of Synaptics. However, he was tempted back to AMD under the management of Dr Lisa Su in 2019, to take up the position of EVP Computing and Graphics at AMD.
AMD certainly needs a shot in the arm of its consumer graphics cards business. The most recent Steam Survey shows AMD's share dropping from 14.9 to 10.8%, with Nvidia on a rampage. Can this be turned around in the coming months with the enthusiasm and expertise of Huynh, and the arrival of the mainstream RDNA 3 graphics cards? We hope so, for competition's sake.