China is the world's largest consumer of energy, as well as the largest emitter of carbon dioxide. In a purported bid to limit energy carrier price surges and reduce its emissions, the Chinese government has temporarily shut down power to several major manufacturing hubs. The country also intends to temporarily suspend industrial electricity supply on a scheduled basis going forward. Such crackdowns will inevitably affect the global electronics supply chain as well as companies like Apple, Intel, Nvidia, Qualcomm, and Tesla. But some companies will be more severely affected than others.
Want to Cut Emissions? Cut the Power Supply!
Last week, China's President Xi Jinping said at the UN General Assembly that the country would not build a single new coal-fueled power plant going forward, would increase reliance on other energy sources, and would be carbon neutral by 2060. But as of 2019, around 64%-65% of the electricity in China came from coal, and prices of that industrial-era energy source are surging these days.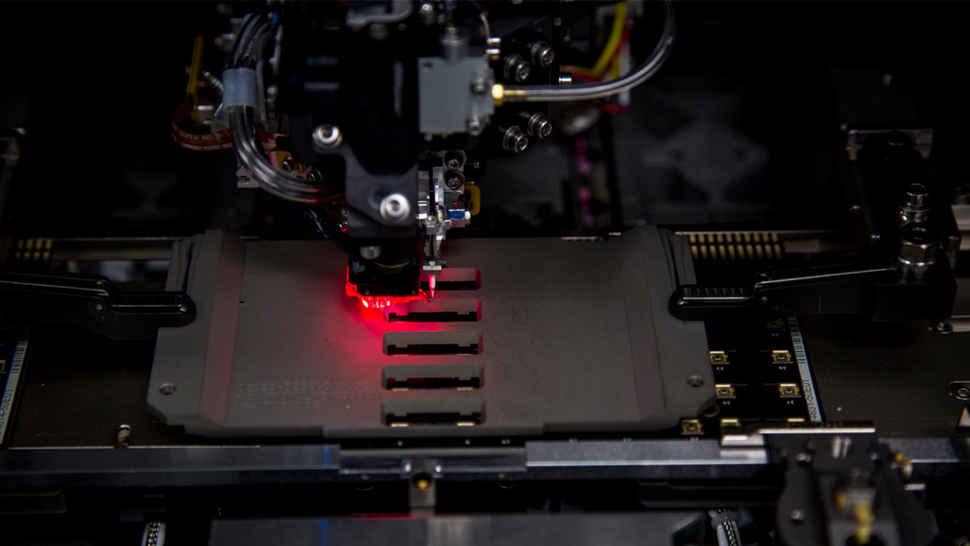 To control CO2 emissions, the government of China demanded that Jiangsu, Zhejiang, and Guangdong provinces (where many high-tech producers are located) cut their total energy consumption. Since it's impossible to implement new energy-saving technologies or install new energy-efficient equipment quickly, local governments in several provinces plan to cut the electricity supply to industrial customers and malls for several days each month, according to a Nikkei report.
While such draconian measures will inevitably reduce average emissions of carbon dioxide gas in China, they will also temporarily reduce the consumption of commodities like coal, oil, and natural gas, which might affect their prices and should also help energy producers to procure commodities at lower prices, stabilizing their business.
Since China produces such a large amount of the world's consumer technology, such restrictions will have a global effect on the already strained electronics and semiconductor industries. But different companies will deal with the effects of these restrictions differently.
Some to Halt Production
Numerous Taiwanese-outsourced semiconductor assembly and test (OSAT) providers serving companies like Intel, Nvidia, and Qualcomm have production facilities in China. Recently, these firms received notices from local authorities ordering them to stop production at their facilities in Jiangsu for several days in late September. Given the fact that OSAT companies receive wafers from customers and cannot move them quickly, halting of a facility either means a delay of shipments or implementing night shifts after the supply of electricity is resumed.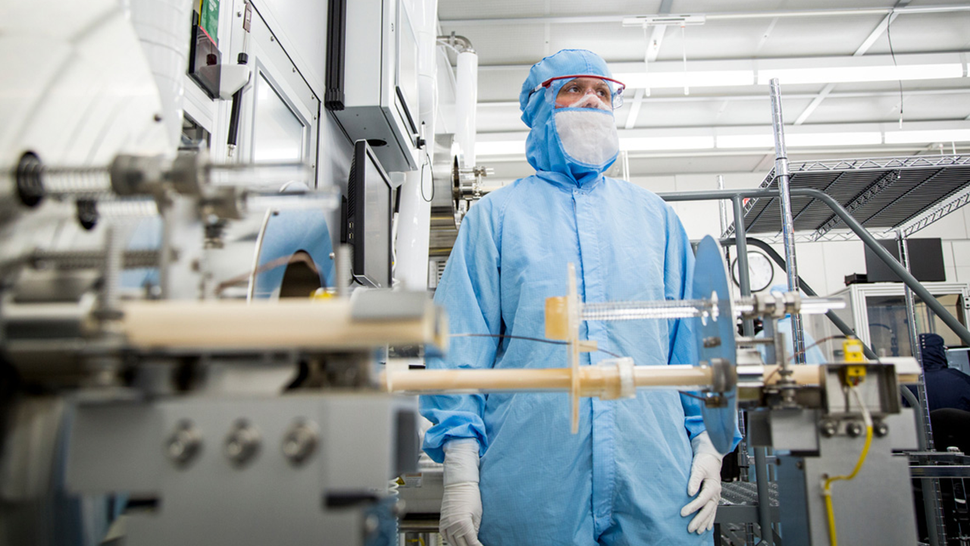 Chang Wah Technology, a chip-packaging material supplier that works with ASE Technology, Infineon, and NXP, reportedly confirmed in a stock-exchange filing that the authorities demanded that it halt production from September 26 through the end of the month.
Eson Precision Engineering, which supplies mechanical parts for Apple and Tesla, also said that it was ordered to halt production from September 26 to September 30, but it will attempt to meet the demands of its customers by asking workers to work at night shifts.
"Kunshan City on September 26 to September 30 to stop the use of electricity for industrial production, so the company cooperates with the halt production," the statement by Eson "To temporarily maintain operations with inventory during the halt production period, production is expected to be arranged during weekend or the National Day Holiday to satisfy customer shipment demand."
Unimicron Technology, a major maker of printed circuit boards (PCBs), will also halt its production facilities in Jiangsu province, but will increase output from facilities elsewhere to meet demands.
Others Won't Stop
But not all manufacturers in the aforementioned regions will have to temporarily shut down production.
The restraints will not be applied to manufacturers with a continuous production cycle that cannot be halted, including manufacturers of semiconductors, reports DigiTimes. Therefore, TSMC and UMC fabs will continue operations, reports Reuters.
Furthermore, enterprises paying more taxes or smaller firms engaged in advanced, specialty, and state-of-the-art technology segments will not be affected by power outages, according to DigiTimes, citing anonymous sources with knowledge of the matter.
Foxconn, the world's largest electronics manufacturing services (EMS) provider, did shut down its production facilities in Longhua, Guanlan, Taiyuan, and Zhengzhou as of early Monday, according to Nikkei. Foxconn is Apple's No. 1 production partner, making iPhones, iPads, MacBooks, and a myriad of other products.
Pegatron, another major iPhone assembler, told Nikkei on Sunday night that its production facilities operated as usual. Meanwhile, the company has diesel power generators ready, and if authorities order it to halt local operations due to power constraints, it can use them.
In fact, while most of China's makers of electronics have uninstalled diesel generators from their production facilities in recent years, some still have them. For those companies, production can likely still continue, albeit at considerably higher costs during outages.
Summary
China in general is not among the world's most polluted countries (yet some of its cities are among the most polluted ones), yet it emits more CO2 than any other country in the world and its emissions will continue to rise till 2030. Yet, the country is trying to control emissions and energy consumption by its companies, which is why it is implementing rather draconian measures and cuts power consumption to industrial consumers in some provinces. The measures could also help to temporarily lower spot prices of coal, oil, and gas, but such an effect will be mitigated by traders and will hardly have any long-lasting impact on prices of energy carriers eventually.
But will these measures work and reduce CO2 emissions and/or energy consumption? Or have a significant impact on the electronics industry?
Since major manufacturers of electronics have manufacturing facilities in regions that are not affected by power outages, they can temporarily increase output at facilities elsewhere to meet the demand for their products. Those companies that cannot do so, will introduce nightshifts to meet production goals and compensate for lost revenue. There are also companies that have diesel power generators and can work even when they cannot get energy from the power grid. Finally, there are chipmakers that cannot temporarily halt their production and will keep operating.
In general, commercial companies are going to adapt to restrictions and will find ways to meet their shipments goals, which means that their emissions and energy consumption will stay the same. Of course, the outages will temporarily have negative effects on the already stressed electronics supply chain, but it will be mitigated.
A byproduct of a temporary production halt could be China's leverage in its trade war with the USA, but since Chinese companies will adjust their operations to meet requirements, the new policy will hardly do anything significant on this front.