It's almost upon us - Star Wars Day - the applied name for May the 4th from its association with sounding like "May the force be with you." Now all things Star Wars are celebrated on this day, from special events to film showings to new merchandise added to the ever-growing Star Wars-related product catalog. We've had our Jawa's trawl the galaxy for Star Wars-themed tech that can turn your desktop PC into a shrine for George Lucas' space opera.
Do take into consideration that not all of these Star Wars branded products are deals and that some of them even cost more than the default version due to the Star Wars branding. But if you worship Star Wars and must have every piece of merchandise under the sun, this list is for you.
Star Wars Software
If you want to live the life of a Jedi, then the closest you are most likely going to get is through playing a videogame such as EA/Respawn's Star Wars Jedi: Survivor. This game lets you continue the adventures of Fallen Order's Jedi padawan Cal Kestis as he continues to adventure about the galaxy.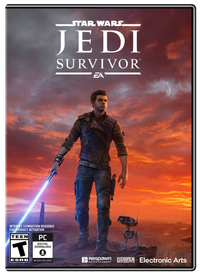 Star Wars Jedi: Survivor PC Game for Steam: now $69 at Amazon
The second outing for the young Jedi Cal Kestis sees him continue his journey from the Fallen Order adventure and on to pastures new in an attempt to save the galaxy once more.
Star Wars Storage
A couple of Mandalorian-inspired storage options are available, as Seagate decorates some of its products with a Mandalorian Beskar Steel look. The enclosure of the HDD and heatsink of the SSD have a Beskar decoration that is based on season one of the Disney Star Wars series The Mandalorian. Also available is the Firecuda SSD with a special edition lightsaber heatsink that uses RGB to give your saber the correct lightsaber colors.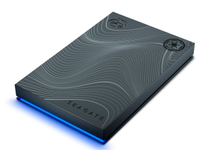 Star Wars SE Beskar Ingot External HDD: now $91 at Best Buy (was $99)
Shaped and colored to look like the famous Beskar steel of Mandalor, this external 2TB HDD from Seagate has blue lighting and USB 3.2 connectivity.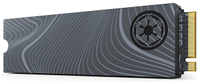 1TB Seagate Star Wars Beskar Ingot SSD: now $119 at Amazon (was $259)
An SSD shaped like a Mandalorian Beskar Ingot with an Imperial seal. This is in fact a 1TB Gen 4 Firecuda SSD with an included decorated heatsink. This is a pretty fast drive with speeds of up to 7300/6000MB/s read/write performance and a TBW of 1275TB.

Seagate Lightsaber Collection SE 2TB: now $239 at Newegg
This collectible edition uses a Firecuda SSD that is Gen 4 and has sequential read and write speeds of 7300/6900MB/s. The great thing about this 2TB collection is that it comes with three interchangeable plates that show the lightsabers of Darth Vader, Luke Skywalker, and Obi-Wan Kenobi.
Star Wars Peripherals
There are loads of Star Wars-themed peripherals out in the wild that have been out for many years. Razer has been producing everything from mice, keyboards, headsets, and mouse pads for years, but they are normally limited editions and can sometimes be hard to get ahold of. Geeknet from GameStop also have a range of Star Wars products to satisfy fans and gamers alike.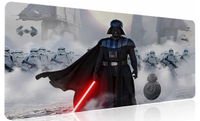 Large Star Wars Mouse Pad Darth Vader: now $21 at Amazon (was $23)
A customized mouse pad with a Star Wars print of the Lord of the Sith - Darth Vader. The pad measures 31.5 x 15.7 inches.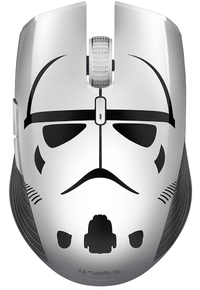 Razer Atheris Stormtrooper Mouse: now $38 at Amazon
An ambidextrous wireless mouse that can connect either wireless or Bluetooth, with a 7200 DPI sensor, and impressive 350 Hour Battery Life. Of course, this mouse is decorated like an Imperial Stormtrooper.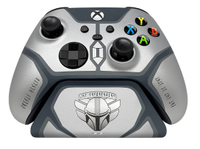 Razer Mandalorian Wireless Pro Controller for Xbox Series X|S: now $119 at Amazon (was $179)
Razer's take on the Xbox Series X|S controller sees an official collaboration with Disney/Star Wars on this Mandalorian-inspired peripheral. Colored in Mando's silver Beskar Stell with shape accents, this is a great piece of fan merch.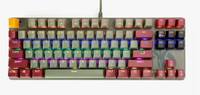 Geeknet Star Wars Boba Fett Wired Keyboard: now $59 at GameStop
A mechanical keyboard that uses Outemu Red linear switches, with RGB lighter and shine-through keycaps. Colored to represent Boba Fett from Star Wars.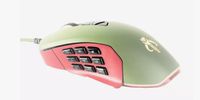 Geeknet Star Wars Boba Fett Wired MMO mouse: now $49 at GameStop (was $59)
An MMO mouse with 9 buttons on the side panel and a 16K DPI sensor and RGB. Colored with Boba Fett's signature colors and the Bounty Hunter symbol.
Happy May the 4th, 2023, and here's hoping the Force makes Star Wars Day even better than last year. If you spot any other interesting Star Wars-themed hardware and products, let us know in the comments so that we can all take a look.