Why you can trust Tom's Hardware Our expert reviewers spend hours testing and comparing products and services so you can choose the best for you. Find out more about how we test.
Our standard benchmarks and power tests are performed using the CPU's stock frequencies (including stock Thermal Velocity Boost), with all power-saving features enabled. Optimized defaults are set in the BIOS and the memory set using the XMP profiles. For this baseline testing, Windows is set to High Performance before switching over to Balanced during power testing, so the PC idles appropriately.
Synthetic Benchmarks
Synthetics are a great tool to determine if a board runs out of spec, as identical settings should produce similar performance results. Advanced memory timings are the one place where motherboard makers can still optimize for either stability or performance, though, and those settings can impact some testing.
Image 1 of 21
The X570-Creator performed a bit slower than average in Cinebench (multi and single) and POV-Ray (multi and single). 7-Zip results were right on average. Like its B550-based little brother, sustained clocks were a bit lower than some of the more performance-oriented boards--which makes sense given the focus on stability over bleeding-edge performance.
PCMark 10 results were, on average, faster than most boards and were relatively consistent in this test. AIDA memory results were fast in reads and writes but slower in copy and latency. Again I was surprised to see the higher latency considering the board runs our memory at a 1:1 ratio by default.
Timed Applications
Image 1 of 4
Results from our LAME testing showed the X570-Creator delivered one of the faster results, posting a time of 11.75 seconds (average is 11.91). Corona testing resulted in a time of 47 seconds, 1 second slower than average (around a 2% difference). Lastly, in our Handbrake test, the x264 results were average at 129 seconds. The x265 test completed in 303 seconds, which is within the run variance of average (306 seconds, or less than 1%). None of the results here were particularly off, but this board's performance does tend to hit average or negligibly slower.
3D Games and 3DMark
Image 1 of 4
Starting with the launch of the X570S chipset, we've updated our game tests and hardware (video card) to match the Intel platform. We stopped using The Division 2 and Forza Horizon 4 and now use Far Cry: New Dawn and F1 2020, running on the Asus TUF Gaming RTX 3070. The games are run at 1920x1080 resolution using the Ultra preset. As the resolution goes up, the CPU tends to have less of an impact. The goal with these settings is to determine if there are differences in performance at the most commonly used resolution with settings most people use or at least strive for. So far, the difference between boards in these tests is slight, with most falling within the margin of error differences.
In F1 2020, the X570-Creator averaged 211 Frames Per Second , which is right around the average (212 FPS). In Far Cry, this board averaged 132 FPS, which is spot on our running average. It's worth noting that, in Far Cry, the Intel-based machines run around 10-15 frames per second (a few percent) faster, while in F1, Ryzen systems are faster. Results in both 3DMark tests matched the others within reason. In the end, the X570-Creator did just fine in our game tests.
Power Consumption / VRM Temperatures
We used AIDA64's System Stability Test with Stress CPU, FPU and Cache enabled for power testing, using the peak power consumption value. The wattage reading is from the wall via a Kill-A-Watt meter to capture the entire ecosystem. The only variable that changes is the motherboard; all other parts are the same.
At idle, the X570-Creator used 80W, which is just above the average of the boards in our chart. Load wattage peaked at 218W, which is just below the average of 222W. This board fluctuated between 3.6 and 4 GHz with our CPU during testing, which is typical behavior (some high-end boards are higher). This averages out to 151W and is overall is just a couple watts above the average of other boards.
Image 1 of 4
Our X570-Creator peaked just under 46 degrees Celsius during stock operation, which is one of the coolest results we've seen so far with passive heatsinks. When overclocked to 4.4 GHz, VRM temperatures peaked around 52 degrees Celsius, also one of the coolest temperatures we've recorded so far. The large heatsinks do a great job keeping things cool even with the CPU pushed to its ambiently cooled limits.
Overclocking
There are several ways to overclock on AMD platforms, depending on your goals. If your focus is single-threaded performance, you may want to focus on using Precision Boost Overdrive (PBO) and adjusting its parameters. If you can use all cores and threads, setting a manual CPU multiplier and voltage is likely the better route. While the latter clips peak single-threaded performance slightly, it increases all core/thread performance over the all-core boost. To that end, we settled on 4.4 GHz at ~1.3V for an all-core/thread overclock.
The X570-Creator had no issues with our 16-core/32-thread Ryzen 9 5950X. We simply plugged in set things to roughly 1.3V, adjusted LLC to all but eliminate vdroop, and plodded through the test. Unlike the B550 Creator, the X570's voltage readings were accurate in CPUz.
On the memory side, we know AMD is limited to around 3600/3733 MHz when keeping FCLK at a 1:1 ratio with the memory. With this in mind, we add two more sticks and run 4x8GB at DDR4 3600, which is AMD's current sweet spot. For our X570-Creator, we were able to set XMP, and it was stable enough to run through several of our benchmarks. As always, your mileage may vary depending on the memory kit used and the quality of the CPU's integrated memory controller.
Final Thoughts
The Asus ProArt X570-Creator WIFI takes competent aim at content creators and includes features like three M.2 slots, Thunderbolt 4 ports and ultra-fast networking with integrated WI-Fi 6E and a 10 GbE port. Overall, it's a well-appointed motherboard though its performance was ever so slightly on the slower side of average. But without benchmarks, it's difficult or impossible to discern the difference between this board and most others we've tested when it comes to performance.
I don't have major complaints about the X570-Creator. Compared to its B550 counterpart, the board is better in nearly every way. Some may find the appearance a bit boring, but it's made for content creators and professionals who tend to focus more on function over form. If you want RGB bling like a gaming motherboard, you'll have to add it yourself and there are plenty of headers to do so. Outside of that, the $429.99 price tag will be tough for some. But there aren't many (if any) X570 boards with Thunderbolt 4 ports close to this price. Speaking of competition, surprisingly, there aren't many 'professional' boards that compete against our X570-Creator WIFI. ASRock has the X570 Creator (~$500 MSRP), Gigabyte's X570S Aero G ($349.99) and MSI's X570 Creation ($500 MSRP). The ASRock and MSI boards released around X570's launch, so they don't have the benefits of newer hardware. That said, they are both capable boards, but the ASRock has only one PCIe 4.0 M.2 slot (and only two total) and Thunderbolt 3, while the MSI sports four M.2 sockets but doesn't have any Thunderbolt ports. The Aero G is notably less expensive and also does without Thunderbolt ports of any kind.
As far as which creator-focused board is best, that depends on what features you want. The Asus ProArt X570-Creator WIFI is the most complete of the bunch, and also the most expensive. If you want to spend less and don't need lots of storage bandwidth, there's always the lesser B550 model that will save you about $135 while still offering Thunderbolt 4--though it lacks Wi-Fi.
MORE: Best Motherboards
MORE: How To Choose A Motherboard
MORE: All Motherboard Content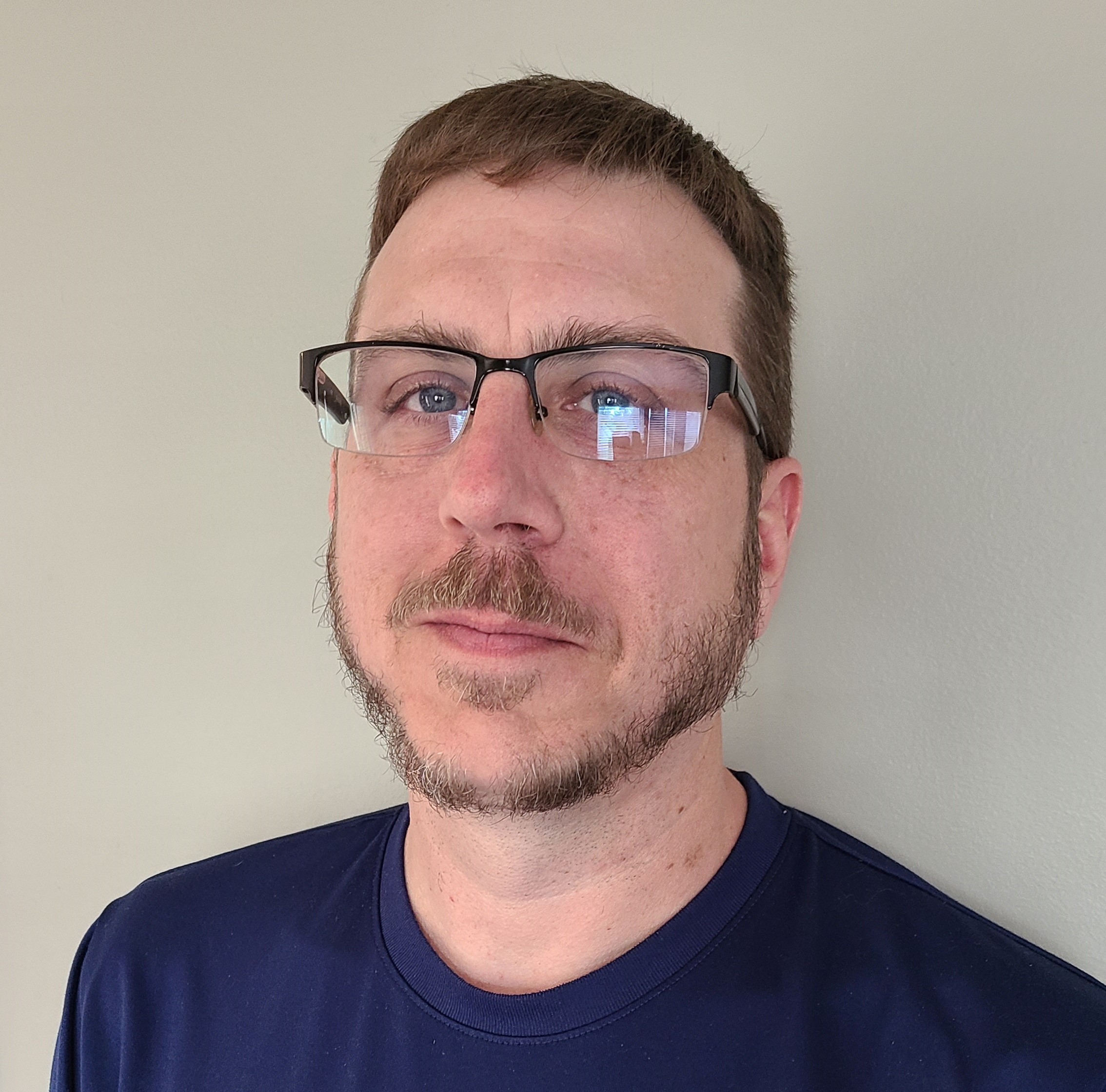 Joe Shields is a Freelance writer for Tom's Hardware US. He reviews motherboards.