Logitech's G502 X Plus is a great gaming mouse for most players... with big hands.
Pros
+

Prettiest mouse lighting ever?

+

13 programmable buttons

+

Low click latency

+

Optical-mechanical switches
Cons
-

Expensive and large

-

Twitchy scroll wheel
Why you can trust Tom's Hardware Our expert reviewers spend hours testing and comparing products and services so you can choose the best for you. Find out more about how we test.
The Logitech G502 X Plus is the successor to the Logitech G502 Lightspeed, which launched over three years ago (May 2019). The G502 X Plus, for the most part, retains the shape of its predecessor — a long, ergonomically contoured body with a U-shaped thumb rest — but it sports a moderate redesign and is less aggressive and angular than earlier G502 mice.
It also has Logitech's latest Hero 25K sensor and the brand's new "Lightforce" hybrid optical-mechanical switches, as well as an extremely mesmerizing eight-zone RGB light strip that, frankly, might be worth the price tag all on its own (just kidding... sort of).
At $159.99, the G502 X Plus is absolutely very expensive — though, if you check out our list of best gaming mice, you'll see it is priced similarly to other brands' top-of-the-line flagship mice. If you're not wowed by the G502 X Plus' lighting, you can save $20 with the G502 X Lightspeed ($139.99), and if you don't mind being tethered there's also the wired G502 X ($79.99).
Specs
Swipe to scroll horizontally
| | |
| --- | --- |
| Sensor Model | Logitech Hero 25K |
| Max Sensitivity | 26,000 DPI |
| Max Speed (IPS) | 400 |
| Max Acceleration | 40g |
| Polling Rates | 1000 / 500 / 250 / 125 Hz |
| Programmable Buttons | 13 |
| LED Zones | 8 |
| Cable | 6.2ft / 1.9m USB-C |
| Connectivity | 2.4GHz wireless, wired (USB-C) |
| Measurements (L x W x H) | 5.17 x 3.12 x 1.62 inches / 131.32 x 79.25 x 41.15mm |
| Weight (excluding cable) | 3.74oz / 106g |
| MSRP | $159.99 |
| Price at Time of Review | $159.99 |
Design and Comfort of the G502 X Plus
The Logitech G502 X Plus is a right-handed wireless gaming mouse with 13 programmable controls, a dual-mode scroll wheel, and surprisingly attractive RGB lighting with eight LED zones.
It has a matte-black body with glossy accents and grippy, rubberized material along both sides. A bright, attractive RGB light strip flows over the palm rest. I don't usually pay too much attention to RGB lighting in mice, but the lighting in the G502 X Plus is gorgeous. The mouse ships with a flowy pink-and-blue preset called "Pulsar Point," and you can use Logitech's G Hub software to adjust brightness, set colors, and create custom animations and patterns.
If you aren't as enthralled with the G502 X Plus' lighting as I am, you can save $20 by picking up the G502 X Lightspeed (which is the same as the Plus, minus the RGB).
The G502 X Plus measures 5.17 inches (131.4mm) long by 3.12 inches (79.2mm) wide, and is 1.62 inches (41.1mm) high. That's slightly larger than the G502 Lightspeed (5.20 x 2.95 x 1.57 inches/132 x 75 x 40mm), but not by much. The G502 X Plus weighs 3.74 ounces (106g), which definitely isn't lightweight, but also isn't super heavy. This puts the G502 X Plus right in the middle (okay, on the heavier side of the middle), and Logitech has decided to ditch the adjustable weight system (seen in previous G502 mice) in this latest generation.
The G502 X Plus has 13 programmable controls, including its 4-way scroll wheel (up, down, left, right, and click).
The side of the mouse holds two thumb buttons and a "sniper" button, which is set to temporarily lower your DPI to 800 when pressed. (The idea here is that gamers can use this button to line up precision headshots — hence, "sniper.") The sniper button extends back toward the thumb rest, which makes it easy to press by accident, but it attaches to the mouse magnetically and you can flip it over so it extends away from your thumb rather than toward it (it's still easy to press, it's just less easy to press by accident).
If you'd rather get rid of it altogether, Logitech also includes a cover that you can use to make it disappear (visually, anyway). And if you don't need it as a sniper button, it's programmable as well. Also in the box: a 2.4GHz wireless USB-A dongle, a 6.2-foot (1.9m) USB-C to USB-A cable, and a USB extender.
The top of the mouse has the left-click, right-click, and 4-way scroll wheel. There are also two accessory buttons alongside the left-click button. These raise and lower DPI by default (but are programmable). There are two buttons under the scroll wheel: The one furthest from the scroll wheel swaps profiles and is programmable, but the one closest to the scroll wheel is actually a switch — not a button — and is not programmable.
This switch lets you toggle between the scroll wheel's two modes: notched/tactile and free scroll. While I love this as a feature, and especially as a hardware feature (as opposed to Razer's software-dependent dual-mode scroll wheel on the Basilisk V3 Pro), I did not love this scroll wheel. The tactile mode is a little too stiff — my finger doesn't need a workout — and is also surprisingly loud.
The free-scroll mode, however, is a little too smooth, and it kept twitching in reverse at the end of my scrolling. Maybe I was the one twitching, but I've used a couple of mice recently and I didn't have the same issue with the customizable scroll wheel on the Razer Naga V2 Pro or with the dual-mode scroll wheel on the Basilisk V3 Pro.
On the bottom of the mouse, you'll find a power switch and a removable magnetic puck, behind which is a storage compartment for the mouse's 2.4GHz wireless dongle. The G502 X Plus is compatible with Logitech's Powerplay wireless charging mouse pads, which come with a wireless charging puck that replaces the magnetic puck.
Performance of the G502 X Plus
The G502 X Plus is equipped with Logitech's Hero 25K sensor, which has a maximum DPI of 25,600, a maximum speed of 400IPS, and a maximum acceleration of up to 40g. It has Logitech's new "Lightforce" optical-mechanical switches — hybrid switches designed to have the speed and durability of optical switches and the tactility and feel of mechanical switches. I haven't been using this mouse long enough to speak to switch durability, but the switches do feel very good — solid, premium clicks, and I have yet to encounter any Omron-like double-click issues.
The G502 X Plus performed solidly in a variety of games, thanks to its low-latency 2.4GHz wireless connection and smooth PTFE feet, as well as its speedy, tactile switches. As I mentioned earlier, it's not a lightweight mouse (though it is a little lighter than the similarly-sized Basilisk V3 Pro). The G502 X Plus is also just a very large mouse. Size alone suggests this mouse is made for palm grippers who want ergonomics and comfort, not claw- and fingertip-grippers who want to zip all over the mouse pad.
Size and weight aside, the G502 X Plus' responsiveness and reliability make it a great gaming mouse for a variety of games. Its five auxiliary side buttons and four-way scroll wheel, plus its second layer of programmability via Logitech G-Shift means it has enough programmable controls to be a decent MMO/MOBA mouse. It's a good option for gamers who play a variety of games (and/or who are intimidated by mice with 20+ buttons).
Features and Software of the G502 X Plus
The G502 X Plus works well enough out of the box, but you'll need to install Logitech's G Hub gaming peripheral software if you want to program controls, customize lighting, and manually adjust and set DPI steps.
I'm not the biggest fan of G Hub. It has a slick-looking interface, but it makes tasks such as programming buttons unnecessarily complicated. It also continues to suffer from an incredibly frustrating (and easily fixable! Logitech, take note!) flaw where you can only program second-layer "G-Shift" controls while in G-Shift. Luckily, the G502 X Plus does have onboard memory, with storage for up to five profiles, so you can get rid of G Hub once you've made your tweaks.
The mouse's pretty RGB lightstrip can also be customized in G Hub. You can pick one of Logitech's animated presets for the entire strip or you can program the eight RGB zones individually with static colors. Logitech also includes a tool for creating custom animations, but it's a hassle to use. If you have other RGB-equipped Logitech peripherals, you can opt to sync your lighting scheme across all of them.
Wireless Experience and Battery Life of the G502 X Plus
Unfortunately, the G502 X Plus' super pretty lighting isn't without cost. With lighting turned off, Logitech rates the G502 X Plus' battery life at 130 hours, which is excellent, even for a premium gaming mouse. By comparison, the Razer DeathAdder V3 Pro doesn't even have lighting as an option, and gets up to 90 hours of battery life.
But if you turn the G502 X Plus' lighting on, its battery life drops to just 37 hours, which is much less impressive. The Roccat Kone XP Air gets 100 hours with its lighting turned on (and it's basically a disco-in-a-mouse). These estimates are over 2.4GHz wireless, as the G502 X Plus does not have Bluetooth.
Bottom Line
The G502 X Plus is a nice update to Logitech's G502 line: It sports an attractive redesign, an upgraded sensor and new (hopefully durable) optical-mechanical switches. But it's still largely the G502 mouse you know and love. Of course, if you didn't already love the G502 line, the G502 X Plus isn't going to convert you. It may be prettier than its predecessor but it still has the same general form factor (minus the adjustable weight system), and that form factor is one that's fairly large — I have medium-sized hands and relatively long fingers, and the G502 X Plus is a little too large for my comfort.
The G502 X Plus is a very versatile gaming mouse that will serve you well in a variety of games, as well as non-gaming tasks. If your gaming trends toward one of the extremes, the G502 X Plus is solidly in the middle — it's not lightweight, nor does it have an entire side panel of buttons. Esports players looking for mice that feel like air will be better off with something like the Razer DeathAdder V3 Pro, while MMO/MOBA players will probably miss the multi-button side panels of the Razer Naga V2 Pro — but both sides will still find the G502 X Plus a pretty good alternative.
And while the G502 X Plus' lighting isn't necessarily worth $159.99, it's definitely worth the extra $20 over the non-RGB G502 X Lightspeed, if you like a little extra light show on your desk.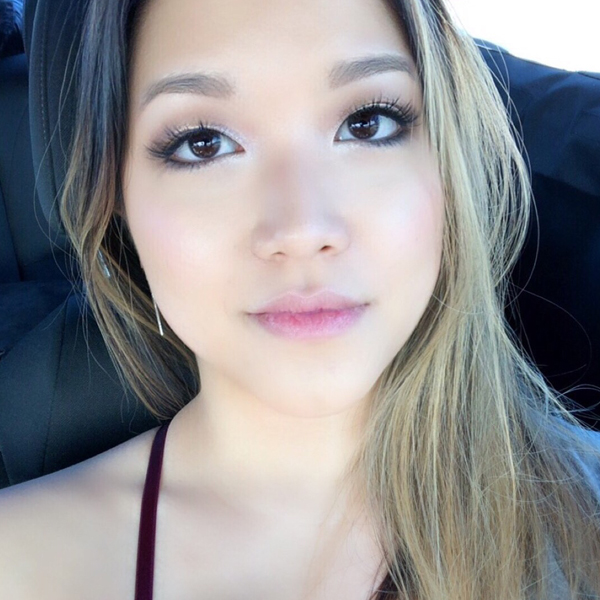 Senior Editor, Peripherals
Sarah Jacobsson Purewal is a senior editor at Tom's Hardware covering peripherals, software, and custom builds. You can find more of her work in PCWorld, Macworld, TechHive, CNET, Gizmodo, Tom's Guide, PC Gamer, Men's Health, Men's Fitness, SHAPE, Cosmopolitan, and just about everywhere else.