The MSI MEG Z790 Ace MAX is a minor update from the original Z790 Ace, sporting the same looks and hardware, outside of the Wi-Fi 7 change and native 14th-gen support. It's nicely equipped, but if price is important, there are appealing alternatives that cost less than this board's $699.99.
Pros
+

Native Intel 14th Gen CPU support

+

Two Thunderbolt 4 (40 Gbps) Type-C ports

+

Dual 2.5 GbE and Wi-Fi 7

+

Screwless M.2 heatsink and M.2 clips

+

Flagship-class audio solution
Cons
-

Expensive

-

Only seven Type-A ports on rear IO
Why you can trust Tom's Hardware Our expert reviewers spend hours testing and comparing products and services so you can choose the best for you. Find out more about how we test.
Our first updated board from MSI is the company's premium "mid-range" MEG Z790 Ace MAX. Like all of the updated boards from MSI (they are all labeled "MAX"), these are functionally the same motherboards with the same hardware, outside of swapping out Wi-Fi 6E for Wi-Fi 7. Aesthetically, there are also very few differences. In fact, it's just finishes, a different accent color, and adding the MAX nomenclature. While that may sound bad, the Z790 Ace was already a good motherboard, presenting users with flagship-class hardware and a premium appearance in its first go-around.
The problem is the price in the current market. Where you can now get a Z790 Ace for under $600 today, the Ace MAX's MSRP is $699.99, with the most significant difference hardware-wise coming in the form of Wi-Fi 7. That's not to say other board partners didn't raise their prices on some / all SKUs, too. They did. MSI came out with the Godlike MAX ($1,299), Carbon MAX Wi-Fi ($499), Edge Ti MAX Wi-Fi ($399.99), the Tomahawk MAX Wi-Fi, and the budget Pro Z790-A MAX Wi-Fi ($279). There are plenty of refresh boards available in the MSI Z790 product stack, though it is missing updated Micro ATX and Mini-ITX offerings.
As far as our board, we know from the previous review it comes with almost all the bells and whistles the platform offers. From the Thunderbolt 4 ports to the PCIe 5.0 slots and M.2 socket to the upgraded Wi-Fi 7, there's plenty to like. The all-black look is broken up by the MSI Dragon above the IO and the chipset area, lit from behind with RGB LEDs. Performance on this board was one of the best, on average, we've seen across our test suite. The 360mm AIO setting we selected on the first boot raises both power limits to the maximum, so you're limited only by cooling. In all, this was a performant motherboard in our productivity tests, and the fastest in our gaming results too, by a couple of frames per second.
Below, we'll dig into the details of the board and see how it performs with the new Intel Core i9-14900K processor and against a few other new Z790 motherboards. It won't make our best motherboards list (mostly due to its price), but it is a solid motherboard full of features. We've made a few updates and tweaks to our benchmarking suite (details below), taking the opportunity to upgrade the OS, benchmarks and drivers for these refresh boards. But before we get into those details, we'll start by listing the MEG Z790 Ace MAX's specifications from MSI.
Specifications: MSI MEG Z790 Ace MAX
Swipe to scroll horizontally
| | |
| --- | --- |
| Socket | LGA1700 |
| Chipset | Z790 |
| Form Factor | E-ATX |
| Voltage Regulator | 27 Phase (24x 105A SPS MOSFETs for Vcore) |
| Video Ports | (1) Type-C DisplayPort |
| Row 5 - Cell 0 | (2) Mini-DisplayPort (Input) |
| USB Ports | (2) Thunderbolt 4 Type-C (40 Gbps) |
| Row 7 - Cell 0 | (1) USB 3.2 Gen 2 Type-C (10 Gbps) |
| Row 8 - Cell 0 | (7) USB 3.2 Gen 2 (10 Gbps) |
| Network Jacks | (2) 2.5 GbE |
| Audio Jacks | (5) Analog + SPDIF |
| Legacy Ports/Jacks | ✗ |
| Other Ports/Jack | ✗ |
| PCIe x16 | (1) v5.0 (x16, x8 w/device in M2_4 or PCI_E2 occupied |
| Row 14 - Cell 0 | (1) v5.0 (x8) |
| Row 15 - Cell 0 | (1) v4.0 (x4) |
| PCIe x8 | ✗ |
| PCIe x4 | ✗ |
| PCIe x1 | ✗ |
| CrossFire/SLI | AMD Multi-GPU support |
| DIMM Slots | (4) DDR5 7800+(OC), 192GB Capacity |
| M.2 Sockets | (1) PCIe 5.0 x4 (128 Gbps) / PCIe (up to 80mm) |
| Row 22 - Cell 0 | (3) PCIe 4.0 x4 (64 Gbps) / PCIe (up to 80mm) |
| Row 23 - Cell 0 | (1) PCIe 4.0 x4 (64 Gbps) / PCIe + SATA (up to 110mm) |
| Row 24 - Cell 0 | (1) PCIe 4.0 x4 (64 Gbps) / PCIe + SATA (up to 800mm) |
| Row 25 - Cell 0 | Supports RAID 0/1/5/10 |
| SATA Ports | (6) SATA3 6 Gbps (Supports RAID 0/1/5/10) |
| USB Headers | (1) USB v3.2 Gen 2x2, Type-C (20 Gbps) |
| Row 28 - Cell 0 | (2) USB v3.2 Gen 1 (5 Gbps) |
| Row 29 - Cell 0 | (2) USB v2.0 (480 Mbps) |
| Fan/Pump Headers | (8) 4-Pin (CPU, Pump, System) |
| RGB Headers | (3) aRGB (3-pin) |
| Row 32 - Cell 0 | (1) RGB (4-pin) |
| Diagnostics Panel | (1) EZ Debug LED |
| Row 34 - Cell 0 | (1) 2-digit debug |
| Internal Button/Switch | Power and Reset buttons, LED and BIOS switches |
| SATA Controllers | ASMedia ASM1061 |
| Ethernet Controller(s) | (2) Intel I-226V (2.5 GbE)mm |
| Wi-Fi / Bluetooth | Qualcomm QCNCM865 Wi-Fi 7 (2x2 ax, MU-MIMO, 2.4/5/6 GHz, 320 MHz, BT 5.3) |
| USB Controllers | Genesys Logic GLG3590 |
| HD Audio Codec | Realtek ALC4082 (ESS ES9280AQ DAC/HPA) |
| DDL/DTS | ✗ / DTS:X Ultra |
| Warranty | 3 Years |
Inside the Box of the MSI MEG Z790 Ace MAX
Along with the motherboard, MSI throws in several accessories to help get you started. You get the guides, notices, stickers, SATA cables, thermistors, EZ M.2 clips, and more. Below is a complete list of the included accessories.
Quick Install guide
(4) SATA Data Cables
EZ M.2 clips, M.2 screws/standoffs
EZ Front Panel Cable
(2) Thermistor cables
1 to 2 RGB LED Y cable
Rainbow RGB LED extension cable
(2) DP to Mini DP cables
Wi-Fi antenna
USB driver stick
Cable stickers
Design of the Z790 Ace MAX
Image 1 of 3
Most of the Z790 refresh boards do a little something to distinguish the refresh boards from the rest. Naming conventions and hardware changes are one way, but looks can be another. The Z790 Ace MAX didn't change much at all on its E-ATX frame. You can see the white accents and the MAX branding (versus the gold on the previous model), but it's otherwise remarkably similar. You get large heatpipe-connected VRM heatsinks, with the MSI dragon illuminated from behind with RGB lighting. The top M.2 socket uses a large screwless heatsink with the "Ace" branding illuminated with RGB LEDs. We liked the high-end look before, and that doesn't change with the subtle aesthetic updates here.
Starting with the top portion of the board, the first thing we see is the oversized heatpipe-connected heatsinks sporting MSI's Stacked Fin-Array design `to cool the VRMs below. Between the mass and the surface area on the Stacked Fin Array, it's a solid passive solution. On top is the MSI dragon illuminated with an RGB element from behind, along with the MEG branding in white (as opposed to gold on the non-MAX).
Moving right, past the socket, are four unreinforced DRAM slots with a locking mechanism on the bottom. MSI lists support to DDR5-7800+(OC), the same as the original version, along with a maximum capacity of 192 GB. Just above, in a unique location, are the two 8-pin EPS connectors (one required) to power the processor. Unlike most motherboards, the location to the right of the processor is unique, so make sure your chassis has the cutouts available in that area for clean cable routing.
In the right corner is the first 4-pin fan/pump header (of nine). CPU_FAN1 and PUMP_FAN1/2 output up to 3A/36W each. The remainder of the headers, SYS_FAN1-5, defaults to DC mode (the others auto-detect PWM/DC modes) and output up to 2A/24W. There is plenty of power and plenty of headers to connect and control your cooling through the board.
Also located in this area are the first two (of four total) RGB headers. In this case, it's two of the three 3-pin ARGB headers. The Mystic Light application controls the RGB areas. It has several canned RGB modes and adjustments for brightness and speed and is just as comprehensive as the competition. Lastly, along the top edge is the 2-character debug LED that displays troubleshooting codes during POST and then CPU temperature once in Windows.
Sliding down the right edge, we find two more 4-pin fan/pump headers, the 24-pin ATX power lead for the board, two front panel USB 3.2 Gen 2x2 (20 Gbps) Type-C headers, a 6-pin PCIe power connector to enable USB PD 60W charging from those front panel Type-C headers.
Moving on to the VRMs, it's the same as the original Z790 Ace. Power comes from the 8-pin EPS connector(s) onto a Renesas RAA229131 PWM controller. For Vcore, it moves on to 24 105A Renesas RAA22010540 SPS MOSFETs. The 2,520 Amps available is still one of the highest values we've seen and easily handles the latest and greatest flagship Intel Core i9-14900K at stock and overclocked, even with sub-ambient cooling methods. We have no concerns about the MEG Ace MAX's overbuilt power delivery or VRM cooling.
On the bottom half of the board, covered almost completely with heatsinks, we find one of the best integrated audio solutions. Hidden under the shroud on the left are the latest-gen Realtek ALC4082 codec and an ESS ES9280AQ DAC/HPA combo, among several dedicated audio capacitors. Control over the sound is handled through the Realtek application.
In the middle of the board, three full-length reinforced PCIe slots and five M.2 sockets comprise most of the real estate. Starting with the slots, the top two (PCI_E1 and PCI_E2) source their lanes from the CPU. The top slot is your PCIe 5.0 x16-capable socket, while the second one runs up to PCIe 5.0 x8 (which cuts the x16 slot to x8 when populated). The bottom slot connects through the chipset and runs up to PCIe 4.0 x4. MSI's website lists AMD Multi-GPU support for those who still want to mess around with a Crossfire configuration.
Located in and around the PCIe slots are five M.2 sockets. Only one slot supports PCIe 5.0 x4 (128 Gbps) speeds, and surprisingly, it isn't the top socket with the larger heatsink. Instead, it's the bottom left (M2_4) socket that's the faster option. The rest support PCIe 4.0 x4 speeds, with a couple offering support for up to 110mm modules. Two sockets offer M.2 SATA support, which you don't see too often anymore. On the lane-sharing front, the M2_4 slot (the only PCIe 5.0 socket) is disabled when PCI_E2 (the middle slot) is populated. Additionally, SATA7 is unavailable when installing a SATA-based M.2 SSD in the M2_5 socket. Just be aware of the sharing issues if you're trying to populate many of these storage options.
Across the bottom of the board are several exposed headers. You'll find the usual, including additional USB ports, RGB headers, and power/reset buttons. Below is a complete list from left to right.
Front panel audio
4-pin ARGB header
(5) System Fan headers
Waterflow header
Temperature sensor headers
LED and BIOS switches
(2) USB 2.0 headers
Power and Reset buttons
MIS Dashboard header
System panel header
4-pin ARGB header
On the preinstalled rear IO plate, the Z790 Ace MAX (like the non-MXsports a black background with gold labels on all of the ports. There are 10 USB ports in total: eight 10 Gbps ports (in red, plus a Type-C) and two 40 Gbps Type-C ports. Video outputs consist of a Type-C port and Mini-DisplayPort inputs for the Thunderbolt ports. There are three buttons on the far left: a clear CMOS button, Flash BIOS and Smart buttons. The dual 2.5 GbE ports sit above the USB ports, with the Wi-Fi 7 quick antenna connections to the right, next to the 5-plug analog plus SPDIF audio stack.
MORE: Best Motherboards
MORE: How To Choose A Motherboard
MORE: All Motherboard Content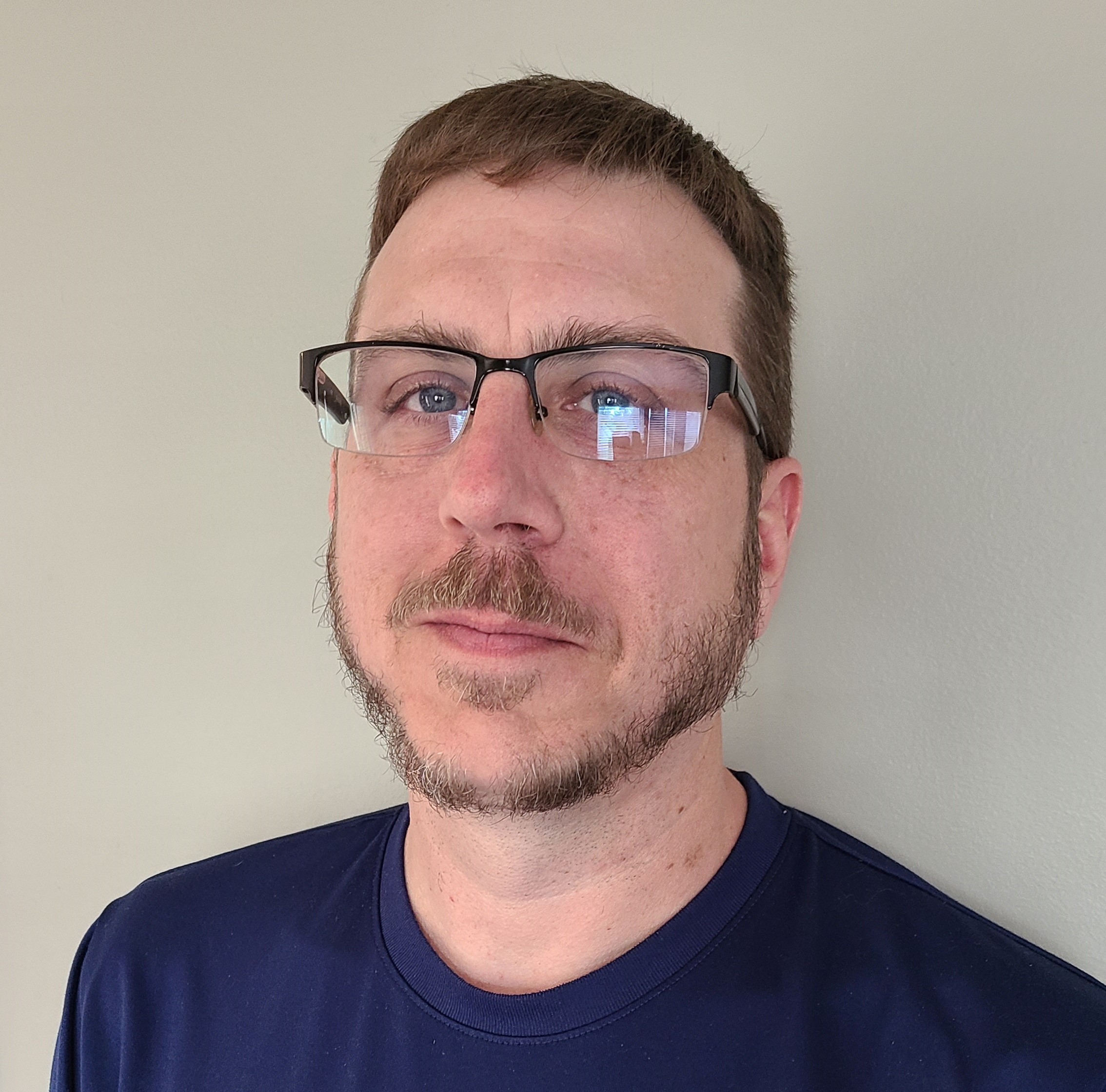 Joe Shields is a Freelance writer for Tom's Hardware US. He reviews motherboards.