Amazon is getting into PC components with an Amazon Basics CPU air cooler. The Amazon Basics Computer Cooling Fan is built around a sizable aluminum-finned tower, laced with several heatpipes and a side mounted fan. Amazon's surprise move into the PC cooling business is revealed by small print in the product video to be built upon the foundation of Cooler Master technology.
Amazon pitches its Basics line as providing keenly priced, no-fuss and reliable products – backed by the massive internet retail brand. We reckon the Amazon CPU cooler, model number RR-H410-20PC-AS, is very closely related to the Cooler Master Hyper H410R RGB, model number RR-H410-20PC-R1. With this brief, users should expect capable rather than superlative cooling, so it won't be the quietest air cooler using this tower form factor, nor will your CPU run the coolest. However, RGB lighting is present – and perhaps Amazon saw that as an essential in 2023.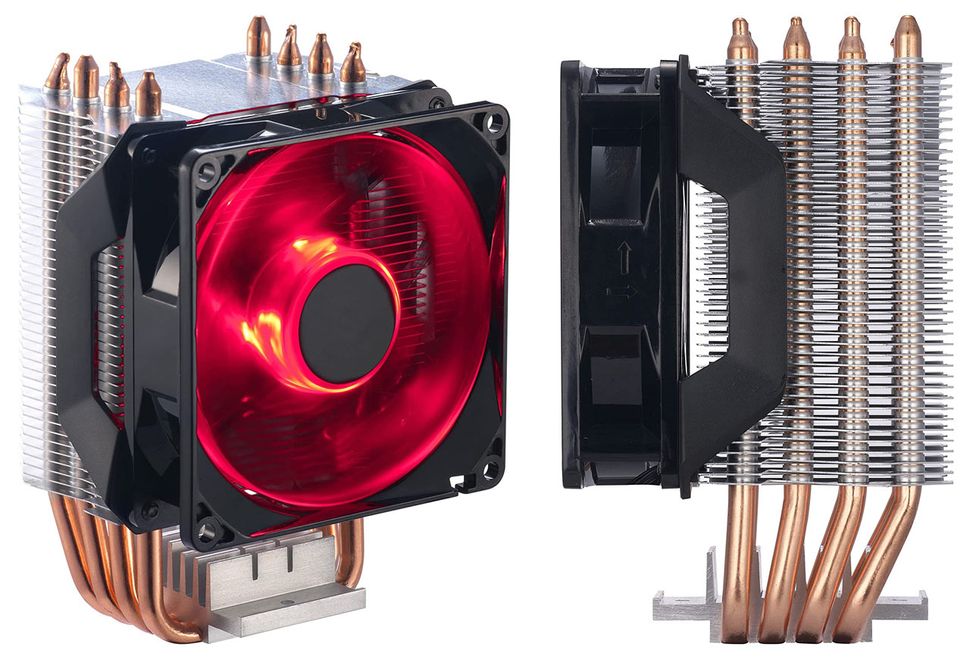 Amazon hasn't provided detailed specs for its CPU cooler. The firm's product info and downloads appear to omit a spec sheet, but we do know that the cooler features a PWM fan with maximum noise level of 29.38 dBA, running at between 600-2000 RPM and with RGB LED lighting. There is an RGB LED controller in case your motherboard doesn't directly support such niceties via a header. Other specs shared include some related to construction (aluminum heatsink, 4x heatpipes with direct contact). Also Amazon says the CPU cooler measures 4.02 x 3.28 x 5.35 inches (LxWxH), weighs 0.9 lbs, and is compatible with the latest consumer sockets from Intel and AMD (LGA 1700, LGA 1200, LGA 1151, LGA 1150, LGA 1155, LGA 1156, AM4, AM5). It appears the product first went on sale on February 23.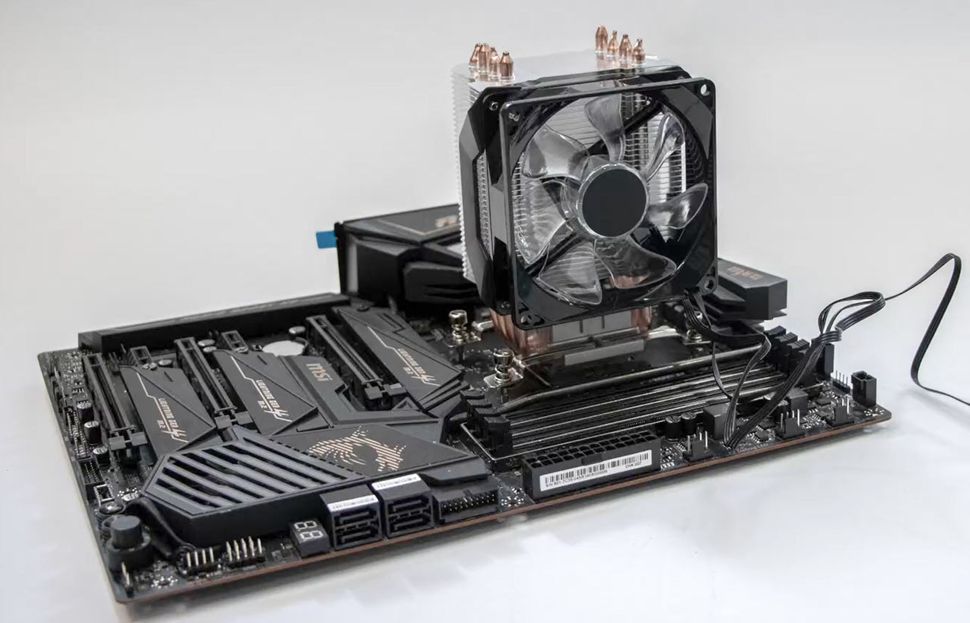 Cooler Master's identical-as-far-as-we-can-see model has a best price of $68 on Amazon right now, and $66 on Newegg. These prices are almost double the Amazon Basics Computer Cooling Fan. However, pricing alone doesn't a recommendation make and we are not certain whether the Amazon model has any spec cuts.

But Amazon selling products made by other brands but with the Basics label is not unheard of. One Tom's Harware editor has an Amazon Basics monitor arm that has Ergotron's name stamped in it. It was far cheaper, but with a much shorter warranty.
If you check our latest Best CPU Coolers of 2023 feature you will see that the Zalman CNPS 10X Performa at $39.99 is our favorite budget CPU cooler, and it comes with a bigger 135mm fan (compared to 92mm), but you will need some more room in your PC case for this. Another affordable CPU air cooler that we like is the DeepCool AK500 at $54.99, judged the best mid-size option (still a bit bigger than the Amazon model).