AMD Radeon Preview Driver Delivers Major Performance Boost in Early Testing
Up to 30% performance improvements in minimum frame rates for DX 11 games? Sign us up.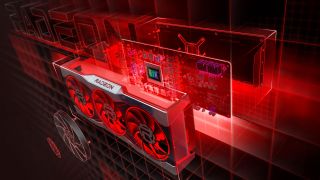 (Image credit: AMD)
AMD's announcement of its AMD Software Preview Driver for May 2022 carried with it substantial performance claims for games built on the now-superseded DX 11 API. AMD's claims of a 10% average performance increase across a suite of games deserve testing, especially considering the more substantial performance increases, which the company said could reach a 28% uplift in Assassin's Creed Odyssey and a 30% increase in World of Warcraft: Shadowlands. And according to OC3D, who tested the preview driver in a suite of games, AMD's claims are not only accurate: they're like voodoo magic for the "fine wine" narrative.
OC3D's results for the RX 6800 they tested with paint an excellent picture for AMD's May preview driver, starting with one of the most optimized-for applications out there: 3D Mark's Fire Strike benchmark. The improvements aren't extraordinary, but benchmarks are examples of GPU-bound workloads that are exhaustively optimized for by manufacturers (since they're frequently used as marketing instruments when comparing against other providers). Even still, AMD's driver team managed to improve scores across the board, unlocking a couple hundred points across all performance modes (Ultra, Extreme, and standard), even if mostly by an under 2% improvement. An extra year for AMD's fine wine.
The improvements do reach the black magic category in games such as Assassin's Creed Odyssey. While average frame rates see an already substantial 16.7% performance boost in 1080p (from 77.4 fps to 90.4), 1st percentile framerates increased a staggering 30%, from 57.2 up to 74.3 frames. The previous average became the new low - arguably improving one of the most critical metrics for gaming experiences. 1440p results follow along with these results, but 4K eases up on the performance improvement. Even so, an 11% performance improvement in 1st percentile frames brings them above the 60 FPS barrier - once again unlocking a measurable improvement in the gaming experience. But there are more games with significant performance improvements.
Swipe to scroll horizontally
Performance Improvements for AMD's Software Preview Driver May 2022

| | | |
| --- | --- | --- |
| Title | AMD Performance Improvement Claims | OC3D Testing Results |
| Assassin's Creed Odyssey | 28% | 17.8% |
| Crysis Remastered | - | 17% |
| Far Cry 5 | 4% | 1% |
| God of War | - | 2% |
| Total War: Warhammer III | 5% | 2% |
It seems that AMD's performance claims have turned out pretty accurate, all things considered. While the average performance increase in Assassin's Creed Odyssey didn't reach the claimed 28% performance improvement, the performance uplift for 1st percentile frames jumped by a higher amount, arguably providing a more substantial impact to experience.
Looking at OC3D's choice of tests - particularly when it comes to the 17% performance improvement in Crysis Remastered - it seems that AMD-toting gamers could be in for a few more surprises than AMD let on. The company can't test every DX11 game with its new driver release. But the fact that this game, which wasn't listed as being on the receiving end of performance optimizations, saw such a substantial improvement means that there are likely a few diamonds in the rough to be found yet in gamers' catalogs of DX 11 games.
At the end of the day, AMD is feeding the "fine wine" narrative by unlocking performance improvements that are free of charge for users - and for games that aren't the latest and greatest AAA experiences. Owners of AMD-based graphics cards can already download the AMD Software Preview Driver May 2022 at AMD's website. It's still unclear when an official driver release will follow, and the Preview nomenclature should put users on notice of potential bugs in the software suite. Your mileage may vary - but with AMD's latest performance driver, the variation tends to be an immensely positive one.
Join the experts who read Tom's Hardware for the inside track on enthusiast PC tech news — and have for over 25 years. We'll send breaking news and in-depth reviews of CPUs, GPUs, AI, maker hardware and more straight to your inbox.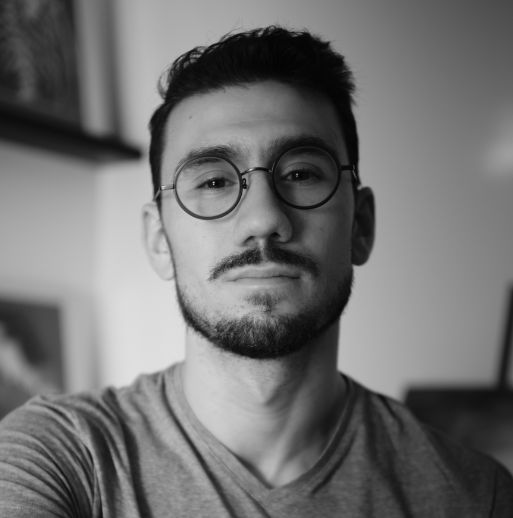 Francisco Pires is a freelance news writer for Tom's Hardware with a soft side for quantum computing.
I'm happy about this, because Guild Wars 2 just transitioned their engine to DX11 from DX9c. It does have a DX12 plugin (d912pxy) that makes wonders, but it still not an official thing, so this could make it unnecessary, which would be great.

There are also other decent MMOs (not just RPGs) still using DX11 with Unreal Engine 3 IIRC, so this is good.

Regards.

Reply

I tested AMD s/w Preview Driver May 2022 which oddly enough is called 22.10.01.03 and compared the result with previous AMD Adrenalin 22.4.1

Important note: I did Not enable RSR, which I believe had gained even more FPS on my end.

You can read more about RSR here: https://community.amd.com/t5/gaming/new-updates-to-rsr-and-dx11-performance-optimizations/ba-p/523632

3DMark Fire Strike (DX11)

Total score 36880 Graphics score 49518

Total score=6.2% Graphics score=5.0%

3DMark Fire Strike Extreme (DX11)

Total score 25820 Graphics score 28006

Total score=2.3% Graphics score=1.5% In principle nothing much gained there.

3DMark Time Spy (DX12)

Total score 18508 Graphics score 20850

Total score=1.8% Graphics score=1.5% In principle nothing much gained there.

Assassins Creed Odyssey (DX11)

FPS AVG=81

FPS AVG=14%

2560x1440 Ultra settings and Resolution Modifier=120%

Borderless Window mode

*

Important note:

with the new driver the stuttering is significant lower in this game.

Assassins Creed Valhalla (DX12)

There were No real difference with the new Preview Driver May 2022

FPS AVG=113

FPS AVG=0%

2560x1440 Resolution Scale=110% High and Extreme settings.

Full screen mode.

GTA V (DX11)

FPS AVG=126FPS

FPS AVG=10.5%

2560x1440 Mix of Medium, High and Ultra settings.

Red Dead Redemption 2 (Vulkan)

There were No real difference with the new Preview Driver May 2022

FPS AVG=117FPS

FPS AVG=0%

2560x1440 Mix of Medium, High and Ultra settings

My rig:

Mobo: Asus ROG Crosshair VIII Hero (wi-fi) with AMD X570 chipset

BIOS ver. 4201 (with AGESA ComboV2PI 1207).

CPU: AMD Ryzen 9 3950X (16 cores)

Ram: Corsair Vengeance LPX 2x8GB 3200MHz CL16

GPU: ASUS TUF Gaming AMD Radeon RX 6900 XT OC 16GB

SAM enabled.

Extended monitor setup: Gigabyte AORUS-FI27Q27" 2560x1440 @165Hz (primary), Philips IPS 24" 1920x1080 @60Hz (secondary).

Chassis: Fractal Design Define 7 with 6x140mm fans: Intake one at bottom, two at front. Outblow: two on top and one at rear.

CPU Cooler: Noctua NH-D15-Se AM4 (2x140mm fans).

Storage: M2 Samsung 980 Pro 2TB NWME, SSD Samsung 950 Pro 1 TB SATA, BPX M2 NWME 480GB

PSU: Corsair RM850X 850W 80 Plus Gold certified.

Mouse: Logitech Gaming mouse MX518

Windows 10 Pro 21H2

Best regards from Sweden

Reply