Best Cyber Monday Deals on Gaming Monitors: 1080p, 2K and 4K
You can find powerful gaming monitors for less than $200.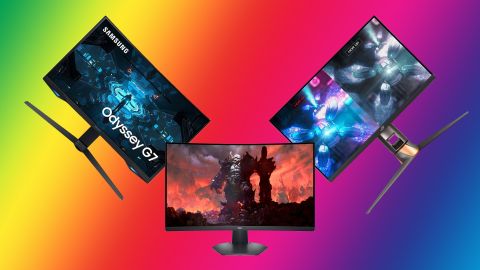 (Image: © Tom's Hardware)
This Cyber Monday, sales on gaming monitors are so good that, if you have any need for a screen at all, now is the time to buy. Some of the best deals to be found are on the very best gaming monitors, ranging from high-end 4K diplays, to 240Hz QHD screens, to extremely high refresh 1080p monitor aimed at the top eSports enthusiasts.
If you don't already have a monitor with a variable refresh rate via G-Sync or FreeSync, buying one can change the game for you, making all your play experiences a lot smoother. And if you already have a gaming monitor, you can upgrade to higher resolutions, higher refresh rates or larger panels for a more immersive experience.
Because it's Cyber Monday, you can find a 120, 144 or even 240 Hz monitor in 1080p resolution for far less than $199 and a 2K, 165 Hz monitor for less than $250. if you want a 4K gaming monitor, prepare to spend a little more, But put aside the budget, because a better monitor is always a positive change in your tech life.
Below, we're highlighting the very best Cyber Monday deals on gaming monitors and updating all day long. We also have a more comprehensive list of Cyber Monday monitor deals, Cyber Monday gaming laptop deals and Cyber Monday tech deals overall.
Quick Links: Cyber Monday Gaming Monitor Deals: U.S.
Quick Links: Cyber Monday Monitor Deals: UK
Get instant access to breaking news, in-depth reviews and helpful tips.
Thank you for signing up to Tom's Hardware. You will receive a verification email shortly.
There was a problem. Please refresh the page and try again.