This is the lowest ever price I've seen for the Samsung 980 Pro 2TB SSD — only $129 thanks to a promotion code at Newegg. Use the promotion code SSCS333 at the checkout to knock $10 off of the retail price of $139. The Samsung 980 Pro has been one of our favorite SSDs since it launched, and if you would like to know more about this SSD then see our review of the Samsung 980 Pro for more details.
If you're looking for a cheap laptop for just doing the basics, like browsing or writing your memoirs, then take a look at the Asus VivoBook for only $199 from Best Buy. It has a 14-inch screen and an Intel 11th Gen Core i3-1115G4 CPU with 8GB of DDR4 RAM.
MSI's Gaming Radeon RX 6800 XT GPU has been lowered to $509 at Amazon which is great to see as the price of GPUs is still holding a fairly high price — even from the last generation. The 6800 XT comes with 16GB of GDDR6 VRAM which seems to be needed more and more in the latest AAA games that are being released as of late.
See below for more Real Deals.
TL;DR — Today's Best Deals
Today's best deals in detail

2TB Samsung 980 Pro PCIe Gen 4 SSD: now $129 at Newegg with promo code (was $199)
One of our favorite SSDs thanks to its great performance and power efficiency, the Samsung 980 Pro 2TB offers sequential read and write speeds of 7,000 and 5,100 MBps, making it one of the best-performing Gen 4 SSDs.
See our review of the Samsung 980 Pro for more details.
Use code SSCS333 for a $10 discount.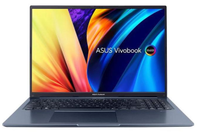 Asus VivoBook 14 Laptop: now $199 at Best Buy (was $429)
With a 14-inch 1366 x 768 HD display the Asus VivoBook is a light and easily carried laptop and is a good nominee for browsing and studying. Contained in the laptop is an Intel 11th Gen Core i3-1115G4 CPU with Intel UHD Graphics 770, 8GB of RAM, and a tiny 128GB SSD.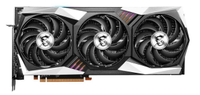 MSI Gaming Radeon RX 6800 XT GPU: now $509 at Amazon (was $549)
The last generation of AMD graphics cards sees the 6800 XT boast 16GB of GDDR6 VRAM with a 256-Bit bus and a GPU core that has a boost clock of 2310MHz. For connectivity, this card has 3 x DisplayPort 1.4, and 1 x HDMI ports.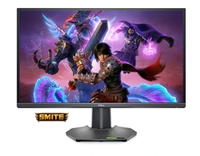 Dell G2723H Gaming Monitor: now $199 at Dell (was $369)
A gaming monitor aimed at fast action games, the Dell G2723H is capable of up to 280Hz OC refresh rates on its 27-inch FHD IPS panel.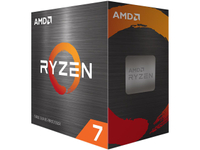 AMD Ryzen 7 5800X CPU: now $240 at Amazon (was $449)
This 3.8GHz eight-core, 16-thread CPU offers impressive performance for any high-FPS gaming rig, along with PCIe gen 4 support, a boost clock up to 4.7GHz, and support for overclocking.
Looking for more deals?
Category
Back to Everything
Brand
Price