Today, AMD announced that its new density-optimized Zen 4c microarchitecture will come to thin-and-light laptops in the form of the Ryzen 5 7545U and Ryzen 3 7440U processors. The Zen 4c architecture allows the company to pack more cores into a smaller area yet purportedly deliver the same IPC as the normal full-sized Zen 4 cores, thus squeezing out extra power efficiency that will help it compete with Intel's upcoming Meteor Lake processors.
Zen 4c (codenamed Dionysus), an optimized version of the Zen 4 (Persephone) microarchitecture, debuted in AMD's EPYC 9704 Bergamo and EPYC 8004 Siena data center and edge processors. Now, Zen 4c is making its way to AMD's mobile Ryzen processors for laptops after having already made an appearance in handheld gaming devices: Zen 4c debuted early in April with the Ryzen Z1 series that caters to handheld PC gaming devices, such as the Asus ROG Ally and the Lenovo Legion Go. At the time, AMD omitted revealing that the Ryzen Z1 already leveraged Zen 4c cores.

Binding Zen 4 and Zen 4c cores together results in a hybrid design, but it's not the same as Intel's hybrid implementation. Unlike Intel's P-cores and E-cores, which feature different microarchitectures, AMD claims that Zen 4c retains all of Zen 4's functionality, including the same instruction set, IPC (at equal clock speeds), cache hierarchy, and cache latencies. Therefore, Zen 4c shouldn't be considered AMD's approach to Intel's E-cores because, contrary to the latter, Zen 4c features simultaneous multithreading (SMT), doesn't require a hardware scheduler outside of the operating system like Intel does with its Thread Director tech, and can game just fine — unlike E-cores that have been known to hamper performance in some latency-sensitive work, like gaming.
AMD hasn't discarded the possibility of creating its own E-core further down the line, but Zen 4c isn't it. Zen 4c was initially designed for data centers, putting a strong emphasis on density and power efficiency. The AMD-provided floorplan for a Zen 4 core shows an area size of 3.84 mm². In contrast, a Zen 4c core measures just 2.48 mm², thus providing a significant 35% reduction in area.
Image 1 of 5
The two pillars of Zen 4c for laptops are power efficiency and scalability. With Zen 4c, AMD can maximize the performance per watt. Zen 4c delivers the same IPC while drawing less power at consumption levels below 15W. So, laptops are the perfect use-case scenario for Zen 4c. The chipmaker has already demonstrated Zen 4c's impressive scalability with EPYC Bergamo, which has scaled from 96 to 128 cores per chip. On mobile, the Zen 4c scaling goes both ways. It will allow AMD to increase the core count in future premium mobile Ryzen processors or scale down to offer different entry-level SKUs that weren't previously possible without Zen 4c.

Although Zen 4c sounds impressive, AMD isn't going all out with the microarchitecture. The chipmaker is gradually injecting Zen 4c into the company's mobile Ryzen processors, starting with the 4nm Ryzen 7040U (Phoenix) series that recently came out in May. Phoenix, which wields Zen 4 cores and RDNA 3 graphics, targets ultrathin laptops.
Swipe to scroll horizontally
| Processor | Cores / Threads | Base / Boost Clock (GHz) | Cache (MB) | TDP (W) | iGPU | iGPU Cores | iGPU Frequency (GHz) | Ryzen AI |
| --- | --- | --- | --- | --- | --- | --- | --- | --- |
| Ryzen 7 7840U | 8 / 16 | 3.3 / 5.1 | 24 | 15 - 30 | Radeon 780M | 12 | 2.7 | Yes |
| Ryzen 5 7640U | 6 / 12 | 3.5 / 4.9 | 22 | 15 - 30 | Radeon 760M | 8 | 2.6 | Yes |
| Ryzen 5 7545U | 6 / 12 | 3.2 / 4.9 | 22 | 15 - 30 | Radeon 740M | 4 | 2.5 | No |
| Ryzen 5 7540U | 6 / 12 | 3.2 / 4.9 | 22 | 15 - 30 | Radeon 740M | 4 | 2.5 | No |
| Ryzen 3 7440U | 4 / 8 | 3.0 / 4.7 | 12 | 15 - 30 | Radeon 740M | 4 | 2.5 | No |
The Ryzen 3 7440U already comes with Zen 4c cores. Additionally, AMD selected the Ryzen 5 7540U to receive the Zen 4c treatment. The chipmaker will market the new Zen 4c variant under the Ryzen 5 7545U model name to avoid confusion. The Ryzen 5 7545U has identical specifications to the Ryzen 5 7540U, and consequently, the performance remains unaffected. Only the chip's layout is different. While the vanilla Ryzen 5 7540U has six Zen 4 cores, the upcoming Ryzen 5 7545U has a different configuration with two Zen 4 cores and four Zen 4c cores.
Image 1 of 2
Zen 4 and Zen 4c have their respective strengths, as demonstrated by AMD with this comparison between the Ryzen 5 7450U and the Ryzen 5 7545U. Zen 4's strong suit resides in with 1T frequency and NT scaling above 20W, more specifically higher than 30W. Meanwhile, Zen 4c shows better optimization for NT efficiency and size under 15W. Zen 4c makes the most sense in entry-level SKUs, so AMD slipped Zen 4c cores into the Ryzen 5 7545U and Ryzen 3 7440U. The chipmaker asserts that the average consumer will not perceive the difference between Zen 4 and Zen 4c in real-world usage.

The Ryzen 7 7840U and Ryzen 5 7640U are the only two Phoenix processors on the retail market. AMD didn't share an exact date for the Zen 4c-powered Ryzen 5 7545U and Ryzen 3 7440U. The chipmaker only hinted at a "near future" release. Intel will launch its forthcoming Core Ultra Meteor Lake hybrid processors on December 14, so the Ryzen chips will face some competition.
Join the experts who read Tom's Hardware for the inside track on enthusiast PC tech news — and have for over 25 years. We'll send breaking news and in-depth reviews of CPUs, GPUs, AI, maker hardware and more straight to your inbox.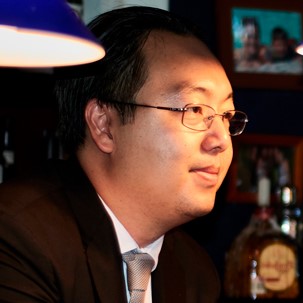 RAM Reviewer and News Editor
Zhiye Liu is a Freelance News Writer at Tom's Hardware US. Although he loves everything that's hardware, he has a soft spot for CPUs, GPUs, and RAM.
I feel like ryzen 3 and i3 CPUs need to have either 6 cores and 12 threads, or 4 cores and 8 threads with a very high IPC and clock speed to make up for it. I feel the Ryzen 3 7440U needs to have 6 cores and 12 threads.

Reply