While it's pricier than most midtowers, the Be Quiet Shadow Base 800 FX is an excellent case option for builders looking for great airflow, RGB, and quiet computing.
Pros
+

Offers a lot for the price

+

Respectable IO

+

Four included RGB Light Wings fans

+

Rotatable PCIe bracket

+

Sound-dampening foam
Cons
-

Visual design looks a bit plain

-

PCIe riser cable not included
Why you can trust Tom's Hardware Our expert reviewers spend hours testing and comparing products and services so you can choose the best for you. Find out more about how we test.
In the PC building realm, German company be quiet! (henceforth referred to as Be Quiet) has a reputation for quiet cooling that's perhaps only surpassed by its Austrian neighbor, Noctua. But Noctua has stuck mostly to the realm of fans and air coolers (if you don't count the hoodies and keycaps), while Be Quiet also sells other products you might like to… be quiet, like power supplies, liquid coolers, and cases.

Be Quiet's latest case, the Shadow Base 800 FX, features an abundance of RGB, excellent airflow, and some sound-dampening foam for $220. If you don't care about lighting, the company also offers a non-FX model that drops the included fan count down from four to three, which sells for $170. Neither model is near the affordable end of the mid-tower case spectrum. But as we'll see in testing, both the thermal and acoustic performance of the Shadow Base 800 FX are excellent, making it a strong contender for a spot on our Best PC Cases list.
Swipe to scroll horizontally
Specifications of the Be Quiet Shadow Base 800 FX

| | |
| --- | --- |
| Type | ATX Mid-Tower |
| Motherboard Support | Mini-ITX, Micro-ATX, ATX, EATX |
| Dimensions (HxWxD) | 21.6 x 9.7 x 19.8 inches |
| Max GPU Length | 16.9 inches |
| CPU Cooler Height | 7.1 inches |
| External Bays | X |
| Internal Bays | 4x 2.5 inch 2x 2.5 and 2x 3.5 inch |
| Expansion Slots | 7 |
| Front I/O | HD Audio (mic+audio) LED Control 1x USB 3.2 Gen 2 Type-C 2x USB 3.2 |
| Other | GPU Bracket |
| Front Fans | 3x 140mm |
| Rear Fans | 1x 140mm |
| Top Fans | X |
| Side Fans | X |
| Bottom Fans | x |
| Weight | 30 pounds |
| Warranty | 3 years |
Features of the Be Quiet Shadow Base 800 FX
The Shadow Base 800 FX is an airflow-focused mid-tower, which sounds weird given the company's name and the fact that most airflow cases are at least a little noisy. But the company didn't forget its origins, as it includes a sheet of sound-dampening foam on the rear side panel to keep things quiet.
Design-wise, the Shadow Base 800 FX looks pretty standard – offering a filtered mesh front panel with two columns of RGB lighting. It doesn't look bad; it just doesn't particularly stand out. But I was much more impressed by the 800 FX's performance and what's included in the box. The case comes with four 140mm Light Wings fans, which are 4-pin, giving you the ability to easily adjust the speed and aRGB.
While this is a mid-tower, Be Quiet isn't holding back on cooling support: 420mm worth of radiators or fans can be placed at the front of the case or at the top. The rear of the case can house a single fan, either 120 or 140mm.
Despite the Shadow Base 800 FX not following the recent trend of adding side fans, this chassis does have fan cut-outs at the bottom. You'll just have to remove the hard drive cage to add fans there.
The Be Quiet Shadow Base 800 FX has the ability to hold four 2.5-inch SSDs or two 3.5-inch mechanical drives. The placement of the drives is fairly standard: behind the motherboard tray and/or in the hard drive cage. I was a bit surprised to see that this case can hold 3.5-inch hard drives behind the motherboard tray, given the fact that there is a sheet of foam on the rear side panel. But that may help deaden mechanical drive noise.
The case's IO is also standard: You get one USB 3.2 Type-C port and two USB Type-A 3.2. I'd love to see more here, but most motherboards don't have more than one USB-C front-panel header anyway. There are also two audio jacks and an RGB control button here, to the right of the power switch.
Internal Layout of the Be Quiet Shadow Base 800 FX
The Be Quiet Shadow Base 800 FX stands at 21.6 inches tall and is 9.7 inches wide and 19.8 inches deep. Again, these are fairly typical mid-tower dimensions. Big CPU coolers, like the company's very own Dark Rock Pro 4, will fit in this case. Coolers up to 180mm (7.01 inches) and GPUs up to 430mm (16.93 inches) are supported.
When I was installing our hardware into the Shadow Base 800 FX, my eyebrow rose when I saw the cable management bar. It looks shocking like those found in an NZXT case – which certainly isn't a bad thing.
Graphics cards can be installed intwo ways in this chassis: the traditional orientation, or vertically. The Shadow Base 800 doesn't come with a riser cable, but the PCIe bracket can be rotated, which is nicet. I was slightly annoyed that a riser cable wasn't included, but you can get one on Amazon for $20-$50, with PCIe 4 cables landing near the high end of that spectrum.
Testing Hardware
Our testing hardware is based on Intel's 12 Gen "Alder Lake" platform, specifically a Core i7-12700KF, which is cooled by a Noctua U12s air cooler. Our graphics card is a Gigabyte RTX 3070 Ti Gaming OC.
Acoustic Results for the Be Quiet Shadow Base 800 FX
Our acoustic tests consist of three scenarios: We run the CPU at full load, the CPU and GPU at full load, and an optimized mode. The CPU full load test runs the CPU and case fans at their maximum speed. For the CPU and GPU full load acoustic test, we also stress the Gigabyte RTX 3070 Ti Gaming OC and set the fans at 75% speed, because in gaming the fans never run at 100 percent and are far too loud when they do.
For the optimized mode, we run the GPU fan speed at 30% and run the CPU and included case fans at the lowest speed that they will spin.
The Shadow Base 800 FX certainly lives up to its company's name. During our acoustic testing, the case stayed dead-silent when I ran the case and CPU cooler at full speed. When I added the GPU into the mix, the noise level went up a significant amount, but sound levels were still quite reasonable. These results show how well Be Quiet Engineers its fans and how much a sheet of sound-dampening foam can help.
Thermal Results for the Be Quiet Shadow Base 800 FX
For the thermal tests, all case and CPU fan speeds are set to 100%. The Core i7-12700K is set at a fixed 4.7GHz clock at 1.3v on all performance cores to ensure consistent power consumption across test scenarios. Letting the GPU run at 75% fan speed enables it to maintain its power target while sticking to one set, reasonable fan speed so that the temperature is the only variable.
The Shadow Base 800 FX is nearly as thermally impressive in our tests as it was with noise levels. Sure, these results are somewhat expected given the case comes with four fans. But Lian Li's Lancool III also comes with four 140mm fans, and its numbers were roughly 10 degrees warmer in our test.
Bottom Line
Be Quiet's Shadow Base 800 FX is much more than your average RGB-sporting mid-tower, even though it may look like one at first glance. The case may not turn heads based on its looks alone, but it's one of the best-performing thermal and acoustic cases we have tested. At $220, it's far from the most affordable, especially for a mid-tower. But its stellar performance and inclusion of four aRGB fans make it worth the investment.
MORE: Best PC Cases
MORE: Best Mini-ITX Cases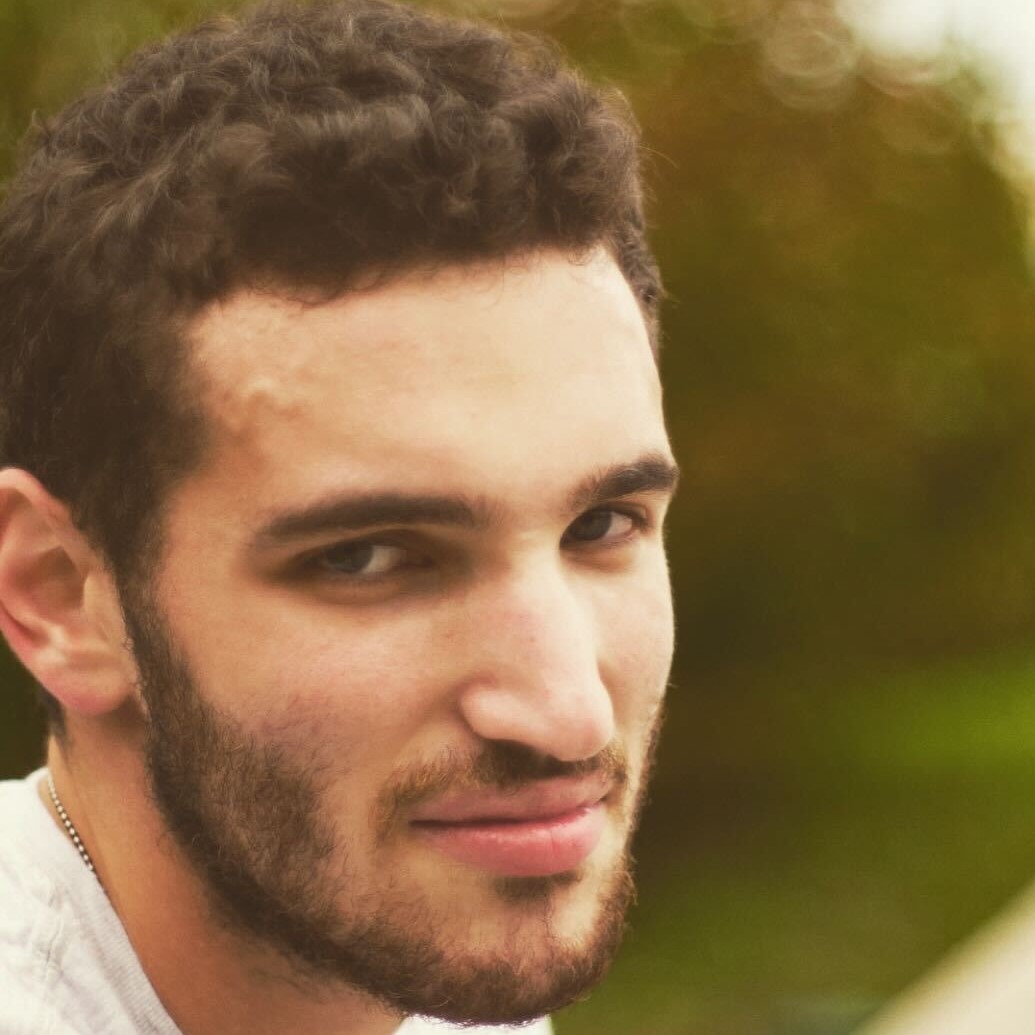 Myles Goldman is a freelance writer for Tom's Hardware US. He reviews keyboards and cases.