Why you can trust Tom's Hardware Our expert reviewers spend hours testing and comparing products and services so you can choose the best for you. Find out more about how we test.
If you're price-shopping 27-inch 1440p gaming monitors, you'll see features are what determine cost. The more you pay, the more you get. After looking at many of these screens, we've found solid performance in most and some leave out extra bits to offer better value. The exception to this comes with HDR capability. If you spend premium money for a FALD display, you'll most likely get great HDR. If a monitor has an edge array backlight, it could be good or it could look the same as SDR. You want something that will truly expand dynamic range while delivering extended color accurately. The Dell S2721DGF is such a product.
Though its SDR contrast is a bit below average, the S2721DGF features excellent color out of the box. A calibration (see our recommended settings on page 1) will fix the minor grayscale errors we noted.
Switch to an HDR game, and the monitor becomes something else entirely. With an effective dynamic contrast feature, the S2721DGF shows superb black levels, bright highlights and saturated color. It's the first monitor we've reviewed where we can say its HDR performance is superior to SDR.
Things that matter to hardcore gamers like speed and responsiveness are delivered in large portions. The S2721DGF makes the most of its 165 Hz refresh rate with perfect overdrive, flawless FreeSync & G-Sync Compatibility and low input lag. And all of it works in HDR mode. The only limitation is that HDMI tops out at 144 Hz, but through DisplayPort 1.4, you can enjoy the Dell S2721DGF's full capabilities. If Dell added the same dynamic contrast feature to the S2721DGF's SDR modes, it would be a homerun.
For those most concerned about gaming and seeking a very colorful and color-accurate monitor, the Dell S2721DGF is a great choice in the sub-$600 segment.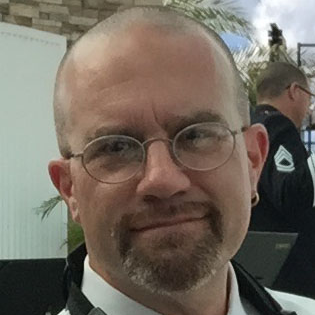 Christian Eberle is a Contributing Editor for Tom's Hardware US. He's a veteran reviewer of A/V equipment, specializing in monitors.