Drop's new BMR1 Nearfield Monitors are small, sleek, and they sound pretty good, but you can tell this is their first product in the category. There are a lot of minor issues that I bet the next generation won't have.
Pros
+

Small/slim form factor

+

Optional subwoofer input

+

Can be set up vertically or horizontally
Cons
-

Proprietary speaker cable is short (and proprietary)

-

Right speaker gets very hot

-

No volume control or power button

-

Does not come with grill covers
Why you can trust Tom's Hardware Our expert reviewers spend hours testing and comparing products and services so you can choose the best for you. Find out more about how we test.
Newly-minted Corsair subsidiary Drop is best known for its keyboards — after all, it started out as a community-driven platform for negotiating group buys on keyboard enthusiast paraphernalia: boutique boards, switches, keycaps, etc. The company also sells its own merchandise, which includes keyboard kits, pre-built keyboards, and headsets (as well as... other things, occasionally). So it's not too surprising that Drop has decided to take its audio line to the next level with a surprisingly slim pair of desktop PC speakers: the BMR1 Nearfield Monitors.
The BMR1 Nearfield Monitors are a pair of sleek, unique-looking desktop speakers featuring Balanced Mode Radiator drivers from Tectonic Audio Labs. They can be mounted either vertically or horizontally, depending on your setup — if you mount them horizontally, they'll fit pretty neatly under most desktop monitors. They feature both analog and Bluetooth connectivity and have an aux-out port that lets you plug in an optional subwoofer. They also feature interchangeable magnetic speaker grilles, which are sold separately in several colors (with more colors/designs in the future tentatively promised).
If you think these sound pretty awesome, you're not alone — Drop announced the BMR1s in January with three initial runs, all of which sold out immediately. Two additional runs of 1,000 units also sold out, and the speakers are currently on their sixth run of 1,000 units (still available as of this writing). The BMR1s alone cost $129 and do not come with speaker grilles; grilles can be purchased separately for $25 - $39 (depending on color).
Design of the BMR1 Nearfield Monitors
Image 1 of 5
Design is a big part of the BMR1s' appeal: these slim, sleek rectangles have a tiny footprint compared to most PC speakers. Each speaker measures approximately 10.63 inches (270mm) long by 2.55 inches (64.8mm) wide, and is just 1.62 inches (41.2mm) deep. The speakers come with plastic "isolation stands" that allow for either vertical or horizontal placement.
Each stand's footprint measures 2.6 inches (66mm) wide by 3.94 inches (100mm) deep. If you mount the speakers vertically, each speaker will measure approximately 11.3 inches (288mm) tall by 2.6 inches (66mm) wide by 3.94 inches (100mm) deep. If you mount the speakers horizontally, each speaker will measure approximately 3.46 inches (88mm) tall by 10.63 inches (270mm) wide by 3.94 inches (100mm) deep. Size-wise, these speakers are perfect for anyone with an already too-cluttered desk — they take up barely any desk space when mounted vertically, and fit neatly under most monitors when mounted horizontally.
Image 1 of 6
In true Drop form, the BMR1s are sold as a barebones kit, without speaker grilles. Drop sells optional, interchangeable magnetic speaker grilles separately in several colors — black, white, raw steel, "laser purple" (deep purple/navy), "shinai sage" (sage green), and "skiiboard orange" (orange). The grilles cost $25/pair (except for "raw steel," which costs $39), and are made of coated steel mesh in a plastic frame. The company plans to offer additional colors/designs in the future.
Image 1 of 2
I don't dislike the "spare, industrial style" of the speakers sans grilles, and exposed drivers are certainly not uncommon in the speaker world. But I do think the BMR1s look sort of unfinished without grilles (especially as you can see the glue around the drivers). It does seem like Drop could have included something in the $129 base price. The speakers are fine in terms of build quality, but the standard-issue black plastic chassis looks and feels a bit cheap for how much these cost.
In the box, the BMR1s come with two stands, attachment hardware (screws, washers, and a hex key), a power block/cord, a 4-foot (1.2m) speaker interconnect cable, and a 3.5-foot (1m) AUX cable. The speaker interconnect cable appears to be proprietary — while most people will not be putting their speakers more than 4 feet apart, such a short cable doesn't allow for a lot of flexibility when it comes to cable management (the AUX cable is also laughably short, but at least that can be easily swapped out).
The right speaker houses all of the ports, including the power input. For audio input, the right speaker has a 3.5mm stereo aux-in, as well as wireless input (Bluetooth 5.0). The speaker also has a headphone jack (with mic passthrough) and an aux out or subwoofer out for plugging in an optional subwoofer. There's also a mode switch for switching between 2.0 (without subwoofer) and 2.1 (with subwoofer). And, of course, the proprietary speaker cable input on both the right and left speakers.
There's a small multi-function button on the front of the right speaker, which is ringed in a bright LED when the speakers are plugged in. (Maybe a little too bright — it would be nice if this could be dimmed or turned off.) Pressing the button once switches to Bluetooth mode (press and hold in Bluetooth mode to enter pairing mode), pressing it again enters headphone mode (if headphones are connected). Default mode (analog-in) is denoted by a white LED, Bluetooth by a blue LED, and headphone mode by an orange LED. I will note that this is not a power button — there's no power button on these speakers, nor is there volume control.
Image 1 of 3
Aside from their dual-mounting capabilities, the stands that come with the BMR1s are pretty basic: they're made of matte black plastic and have anti-slip rubber corners on the bottom and Drop's logo engraved at the base, and they're not adjustable. The stands have a groove to help guide and stabilize the speakers once they're attached, but it's not the most stable setup I've seen — the speakers were a little wobbly when mounted (both ways). This isn't much of an issue, as the speakers are pretty lightweight — the right speaker weighs 13 ounces (368.5g) and the left speaker weighs 12.36 ounces (350.4g). The stands have cutouts so you can access all ports.
Specs
Swipe to scroll horizontally
| | |
| --- | --- |
| Speaker Type | 2 |
| Driver Type | 2-inch full-range Balanced Mode Radiator (BMR) |
| Frequency Response | 80 Hz - 24,000 Hz |
| Signal-to-Noise Ratio (SNR) | > 95 dB |
| Power Rating | 15W RMS (30W Peak) |
| Inputs | 3.5mm Bluetooth 5.0 |
| Cables | 4ft / 1.2m (right to left speaker cable) 3.5ft / 1m 3.5mm AUX |
| Size (L x W x D) | 10.63 x 2.55 x 1.62 inches / 270 x 64.8 x 41.2 mm |
| Weight | 13 ounces / 368.5g (Right) 12.36 ounces / 350.4g (Left) |
| Lighting | N/A |
| Software | N/A |
| MSRP / Price at Time of Review | $129 |
| Release Date | Jan. 31, 2023 |
Performance of the BMR1 Nearfield Monitors
The BMR1 Nearfield Monitors are so slim because they use Balanced Mode Radiator (BMR) drivers (manufactured by Tectonic Audio Labs), instead of traditional cone-shaped pistonic drivers. The main benefit of BMR drivers is their size — each of the BMR1s features a flat, square, two-inch BMR driver and dual force-canceling passive radiators. Drop says the drivers are tuned to deliver a "holographic, natural frequency response" that's perfect for "movies, music, and more."
BMR drivers also offer wider dispersion than their conical counterparts — they feature more off-axis output and less directional sound, which makes them better for multiple listeners. (This also means you can be more flexible with placement/positioning — the BMR1s will sound largely the same whether they're mounted vertically or horizontally.
The BMR1s have a frequency response of 80 Hz - 24,000 Hz. That's not great on the low end, though the dual force-canceling passive radiators do a decent job of producing deep, meaningful bass — and the BMR1s do give you the option of plugging in an external subwoofer if you're really looking for powerful lows.
While a lot of articles covering Drop's announcement of the BMR1 Nearfield Monitors suggested Drop claimed they would have "audiophile-level sound," I think it's important to note that Drop pretty carefully tip-toed around making that statement in its press release. (It mentioned "audiophile products," "audiophiles," "high-quality desktop speakers," and sounding "great" — but stopped short of calling these audiophile-level speakers.) And while the BMR1s do sound very good, especially for their size, I don't think I'd call their sound "audiophile-level."
Music sounds quite good on the BMR1s, so long as you're looking for a very neutral sound profile. If you're used to listening to music with bass-heavy headphones/headsets, the BMR1s are definitely not... that. If anything, they're a little too neutral for me, as I prefer my neutral profiles to lean a little warm. The BMR1s have a fairly wide and detailed high range, producing clear but not overly bright treble in songs such as Britney Spears' Toxic and Pitbull's International Love. The midrange, by comparison, sounded a little compressed, which caused midrange-heavy songs like K-391's Lonely World and Pepas' Farruko to sound less dynamic.
Movies, TV shows, podcasts, talk radio, etc. also sound very good on the BMR1s, though I did notice some slight graininess in the lower midrange when the speakers were turned up fairly loud. Speaking of volume — while the BMR1s are fairly loud for how little space they take up, they're not particularly loud for PC speakers. In our volume test, the BMR1s delivered 73.1 dBA at 50% volume and 85.3 dBA at max volume, which is similar to the Audioengine A2+'s maximum volume level. (Of course, the A2+'s are quite a bit larger, measuring 6.25 x 4.2 x 5.6 inches (158.75 x 106.68 x 142.24mm) each and weighing 6.8lbs (3.08kg) together.) But where the BMR1s do shine is in their lack of distortion — these speakers sound almost as good when they're at or near maximum volume as they do at 50%. And while they're not as objectively loud as some of the other speakers on our list of best PC speakers, the BMR drivers' wide dispersion means they can fill a medium-sized room better than you might expect.
I was also impressed with the BMR1s' gaming performance — they're not particularly tuned for gaming like some PC speakers are, but the detailed high range and "holographic soundstage" Drop keeps mentioning make these speakers surprisingly good for both competitive FPS/Battle Royale type games and immersive, aurally-rich RPGs. The soundstage is a bit larger than it is with most 2.0 systems, though it's still just a stereo setup and not surround (and the BMR1s don't come with software or even offer a digital connection, so there's no built-in virtual surround). But gamers will want to plug into the speakers directly, because there's a very noticeable lag over the BMR1s' Bluetooth connection.
Bottom Line
The Drop BMR1 Nearfield Monitors are interesting. They're not only very slim and very lightweight compared to most of the competition,they're also designed in such a way that I can see them fitting into even the most cluttered desk setup. They sound good, especially for their size, with an almost too-neutral sound profile and a larger-than-average soundstage.
They're not the best speakers you'll ever hear, nor are they my personal favorite listening speakers. But this is all relative: they're absolutely better than your laptop's built-in speakers or — (god forbid) — the speakers on your desktop monitor.
But these speakers also have some (several) quirks I think Drop could fix for the next iteration. The electronics in the BMR1s are... let's say, feisty. The right speaker (the active speaker) gets a little worryingly warm near the bottom when it's plugged in. This is maybe partly because it's powered on all the time, because there's no power button (just a multi-function button with several functions that are not power). The BMR1s' SNR is good (> 95 dB), but there's a lot of noise — buzzing, popping, distortion — when you fiddle with either side of the analog connection. And when your PC goes to sleep, wakes from sleep, or powers on/off. And from the left monitor when nothing is happening but the speakers are in analog or headphone mode.
I also have a few design petpeeves — such as the proprietary and short speaker cable, as well as the bright LED ring around the non-power button, the fact that the headphone jack is on the back of the right monitor and not easily accessible. I really wanted to like these and I do like them, especially for how easy they are to fit into a desktop setup (I may or may not have a hate-hate relationship with trying to fit speakers into my desktop setup), but at the moment the BMR1s just feel like they're not quite there. Personally, I'd grab something cheaper, like the Creative Pebble Pros, and wait until the BMR2s drop.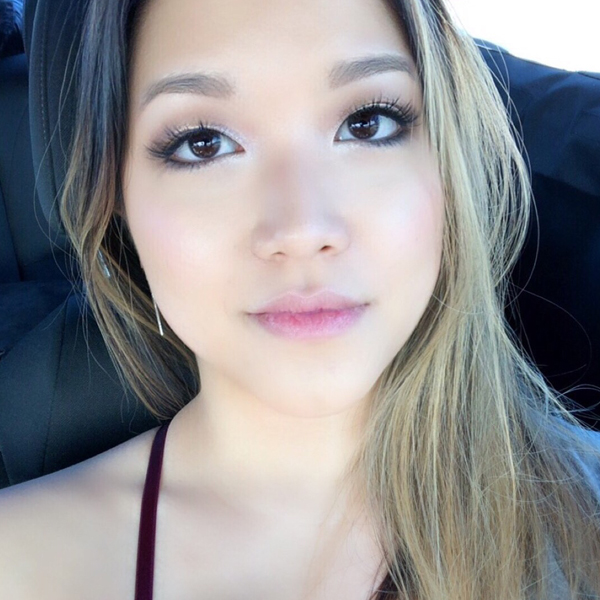 Senior Editor, Peripherals
Sarah Jacobsson Purewal is a senior editor at Tom's Hardware covering peripherals, software, and custom builds. You can find more of her work in PCWorld, Macworld, TechHive, CNET, Gizmodo, Tom's Guide, PC Gamer, Men's Health, Men's Fitness, SHAPE, Cosmopolitan, and just about everywhere else.
In all those pictures, something that gave a visual size reference would be useful. I don't have a good feel for how large the corner of your window is.

Reply