Why you can trust Tom's Hardware Our expert reviewers spend hours testing and comparing products and services so you can choose the best for you. Find out more about how we test.
Comparison Products
We like to compare drives at just one capacity as performance can change based on that factor, and also users tend to have a capacity in mind when purchasing drives. It's also challenging to compare drives that have different amounts of channels and drives with DRAM versus those without. However, the advances made with faster four-channel DRAM-less drives does encourage some comparison, which is why we have included the WD Black SN770. Four-channel drives with DRAM have also made in-roads with PCIe 3.0 and entry-level PCIe 4.0, so we've included the SK hynix Gold P31 and Adata S50 Lite, respectively, to the lineup.
There are many drives that have the same Phison E16 controller and TLC flash as the Inland Performance, and we've chosen the Sabrent Rocket 4.0 to make sure there's no anomalies with this drive. QLC is being represented by the Intel 670p, which is a popular budget drive. We've also included Inland's higher-end PCIe 4.0 Gaming Performance Plus SSD, which is based on the Phison E18, and our current favorite high-end 4.0 drive, the SK hynix Platinum P41.
Trace Testing - 3DMark Storage Benchmark
Built for gamers, 3DMark's Storage Benchmark focuses on real-world gaming performance. Each round in this benchmark stresses storage based on gaming activities including loading games, saving progress, installing game files, and recording gameplay video streams.
Image 1 of 3
The Inland Performance lands right in the middle of the pack with the 3DMark benchmark. This is to be expected as it is a mid-range PCIe 4.0 drive. Its latency is relatively high versus drives with newer flash, like the Platinum P41 and Gaming Performance Plus, but is also higher than in optimized drives like the SN770 and 670p.
Some might consider this drive for PlayStation 5 use due to its PCIe 4.0 interface, but DRAM-less alternatives like the SN770 and FX900 could be cheaper. Of course, those four-channel drives are often hard to locate at 2TB, which makes this a more reasonable choice at that capacity. This is also true for PC use if you have limited M.2 slots and want a dedicated gaming drive.
Trace Testing – PCMark 10 Storage Benchmark
PCMark 10 is a trace-based benchmark that uses a wide-ranging set of real-world traces from popular applications and everyday tasks to measure the performance of storage devices.
Image 1 of 3
The Performance is in the middle here, too, but clearly falls behind budget-oriented drives like the SN770 and 670p. Its Gaming Performance Plus sibling is simply a tier higher. If you want a good PC experience you can probably settle for the Gold P31, even on a PCIe 4.0 system, and pocket the difference. If you don't need 2TB of capacity, then drives like the SN770 and FX900 are probably also a better bet.
Transfer Rates – DiskBench
We use the DiskBench storage benchmarking tool to test file transfer performance with a custom, 50GB dataset. We copy 31,227 files of various types, such as pictures, PDFs, and videos to a new folder and then follow-up with a reading test of a newly-written 6.5GB zip file.
Image 1 of 2
The Performance, as a PCIe 4.0 drive, is going to do better in this bandwidth-driven test. It still falls behind the SN770 as well as the two high-end PCIe 4.0 drives.
We can see that entry-level 4.0 drives like the S50 Lite — and we could include drives based on Phison's E19T controller like the SN750 SE, Team Z44L, and MSI M450 — don't really offer much, if anything, over the 3.0 options. This is because four-channel controller designs with 1200 MT/s bus speeds are effectively a replacement for older, eight-channel PCIe 3.0 designs. The Gold P31 could use a PCIe 4.0 interface without much gain, for example, so drives like the S50 Lite are marketed as "4.0" with the cost of some power efficiency.
This is one reason that jumping up to at least a mid-range PCIe 4.0 drive, like the Performance, makes more sense if you're not going to settle for 3.0 or entry-level 4.0.
Synthetic Testing - ATTO / CrystalDiskMark
ATTO and CrystalDiskMark (CDM) are free and easy-to-use storage benchmarking tools that SSD vendors commonly use to assign performance specifications to their products. Both of these tools give us insight into how each device handles different file sizes.
Image 1 of 14
The Performance does well in ATTO's sequential tests, especially reads. This is a characteristic of Phison controllers as we see with the Gaming Performance Plus. The SN770 does edge out the Performance during the write workload, however, although reads tend to be more relevant for most users. The 3.0 drives - the Gold P31 and 670p - plus the S50 Lite are limited by interface and controller bandwidth, respectively. You would have to jump up to the Performance for effective use in the PS5.
We see similar results with CDM's sequential tests. The Performance continues to match the Sabrent Rocket 4.0, as expected, and fall between the 3.0 and high-end 4.0 drives. While random write performance is pretty good, random read leaves a lot to be desired. The older hardware has trouble keeping up with newer, optimized drives. The Performance is still good enough for most PC users, but those who want the snappiest experience should consider other options.
Sustained Write Performance and Cache Recovery
Official write specifications are only part of the performance picture. Most SSDs implement a write cache, which is a fast area of (usually) pseudo-SLC programmed flash that absorbs incoming data. Sustained write speeds can suffer tremendously once the workload spills outside of the cache and into the "native" TLC or QLC flash. We use Iometer to hammer the SSD with sequential writes for 15 minutes to measure both the size of the write cache and performance after the cache is saturated. We also monitor cache recovery via multiple idle rounds.
Image 1 of 5
The Performance writes in SLC at 4.4 GBps for a bit over 15 seconds, revealing a SLC cache of approximately 66GB. The drive then hits a direct-to-TLC mode at around 1 GBps. This is unusual as launch drives with this controller opted for full-drive SLC caching, which is when all of the base flash is able to operate in the faster SLC mode. With TLC this usually means a 1TB drive would have around 333GB of cache when empty, as demonstrated in our Corsair MP600 review. A 2TB drive would have up to twice this, but in either case the cache size varies with drive usage and performance outside the cache tends to tank.
That initial design was a big departure from what Phison did with the E12 and E12S, which had a smallish cache around 24GB for most SKUs with a TLC state around 1 GBps. This is closer to what we see with the Performance, with the consideration that it's at 2TB of capacity and can afford a bigger cache. There are advantages to having such a small cache: it's consistent in size even when the drive is fuller, and sustained performance is more reliable. This is one reason E12S drives make for a reasonable NAS option. Given the proclivity for high endurance on drives like the Performance, this type of caching scheme actually makes sense if you intend to write a lot of data.
We welcome this sort of diversity as many users do pick up PCIe 4.0 drives for content creation, to act as a write cache, or for other heavy tasks. The six-year warranty and low price means you could use this as a workspace drive with less worry about degradation from constant SLC juggling. Given the reasonable read performance above this of course works fine with a PS5. However, we expect drives like the SN770 and FX900 would be a little snappier and more efficient in daily use. Therefore the Performance's results here indicate it could perhaps at least be used as a niche product.
Another advantage of having a smaller cache is that it has the potential to recover faster during idle periods. A good example would be many drives built on the Phison E12, as mentioned just above, like the Inland Premium. The Performance has more in common with those drives, which is not a bad thing. However, we can see how a drive like the Platinum P41 can be faster in every way while maintaining a larger cache and faster TLC speeds, all while being efficient and more well-rounded.
Power Consumption and Temperature
We use the Quarch HD Programmable Power Module to gain a deeper understanding of power characteristics. Idle power consumption is an important aspect to consider, especially if you're looking for a laptop upgrade as even the best ultrabooks can have mediocre storage.
Some SSDs can consume watts of power at idle while better-suited ones sip just milliwatts. Average workload power consumption and max consumption are two other aspects of power consumption, but performance-per-watt is more important. A drive might consume more power during any given workload, but accomplishing a task faster allows the drive to drop into an idle state more quickly, ultimately saving energy.
We also monitor the drive's temperature via the S.M.A.R.T. data and an IR thermometer to see when (or if) thermal throttling kicks in and how it impacts performance. Remember that results will vary based on the workload and ambient air temperature.
Image 1 of 4
There's no nice way to put it: the Performance is not very power-efficient. In practice this is not a huge deal on desktops where drives remain in higher power states and many users prefer responsiveness. In compliant laptops, NVMe drives should idle to a tiny power draw, regardless. Our test only looks at a file copy so efficiency over a gamut of applications may differ quite a bit, too.
Nevertheless, this drive should not be on your list if you care about power consumption and know what that means, but it's also not world-ending for most users. Competing drives like the FX900 and SN770 should easily beat it here, along the lines of efficient PCIe 3.0 drives like the Gold P31. It's hard to dismiss the advantages of newer technology - that is, more efficient controllers and flash.
We checked the temperature as reported by SMART but verified with a temperature gun. The drive idled at 46C with a peak at 82C after 180GB of writes, measured as 58C and 90C on the controller. This was sufficient to throttle the drive. This is therefore one drive that could benefit from a heatsink - it's certainly worth jumping up to that variant at 1TB, but at 2TB you might be looking at other drives rather than adding a DIY cost. This is especially true if you intend to use it for a workhorse drive.
Test Bench and Testing Notes
Swipe to scroll horizontally
| | |
| --- | --- |
| CPU | Intel Core i9-11900K |
| Motherboard | ASRock Z590 Taichi |
| Memory | 2x8GB Kingston HyperX Predator DDR4 5333 |
| Graphics | Intel UHD Graphics 750 |
| CPU Cooling | Alphacool Eissturm Hurricane Copper 45 3x140mm |
| Case | Streacom BC1 Open Benchtable |
| Power Supply | Corsair SF750 Platinum |
| OS Storage | WD_Black SN850 2TB |
| Operating System | Windows 10 Pro 64-bit 20H2 |
We use a Rocket Lake platform with most background applications such as indexing, windows updates, and anti-virus disabled in the OS to reduce run-to-run variability. Each SSD is prefilled to 50% capacity and tested as a secondary device. Unless noted, we use active cooling for all SSDs.
Conclusion
The Inland Performance checks all the basic boxes, but what drive doesn't these days? A product needs to stand out in this increasingly crowded market, especially as NAND prices continue to drop. Inland offers a good warranty and a unique cache design without any drastic drawbacks. However, there's also little to excite the imagination. The Performance is clearly intended to be an affordable, easy drive to drop into a PS5 or PC build. With that in mind it succeeds, at least at 2TB; the market is much more crowded at lower capacities.
Mid-range PCIe 4.0 drives are in a bit of a tough spot. High-end PCIe 3.0 drives, like the Gold P31, are often on sale for less and offer an equivalent experience for a bit less money. For a bit more cash, users can get a full-fledged, high-end PCIe 4.0 drive, like the Platinum P41. The middle area is therefore a bit niche, intended for PS5 compliance and also drives that attract users with that extra bit of bandwidth over PCIe 3.0. That's not really doing them justice, though, as many SSDs in this category - like the SN770 - have excellent flash and punch above their weight without DRAM.
It's no surprise that Phison and SMI want to get in this market, too, with their own designs, although we've mostly only seen the drive with an InnoGrit controller so far. Crucial also has the P3 Plus to rival the market with capacity. That leaves the much older Phison E16 controller, the center of the original 4.0 drives, as a lingering contender. It has the benefit of DRAM but uses old technology and slower flash. We see in this review that it's enough to get you there, and the pricing is reasonable. It's also conveniently available, at least in the U.S.
Unique to this drive is the caching scheme, unusual for its hardware, which actually is a bright spot as it could find niche use in a NAS system or similar. However, the fact it throttles with sustained writes means you have to add a heatsink or go for the version that has that included and pre-installed. The price premium for the heatsink, at time of review, was very reasonable at 1TB, with the 500GB SKU only available with the heatsink.
MORE: Best SSDs
MORE: How We Test HDDs And SSDs
MORE: All SSD Content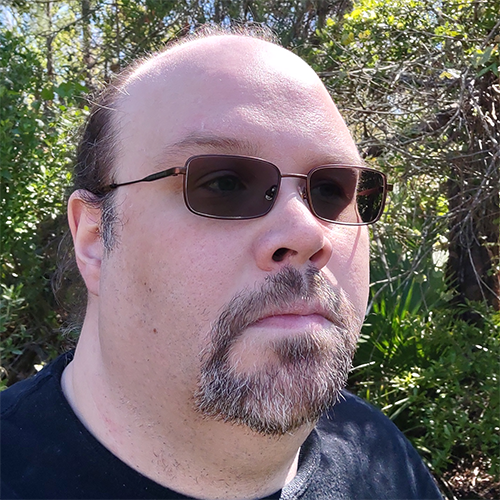 Shane Downing is a Freelance Reviewer for Tom's Hardware US, covering consumer storage hardware.