The Yeti Orb is simple and easy to use, and it sounds great out of the box. It's a solid entry-level gaming mic.
Pros
+

Sounds great

+

Light changes color when recording

+

Budget-friendly

+

SO EASY TO USE
Cons
-

No on-mic controls

-

Stand is not adjustable

-

Need to be close for the best sound
Why you can trust Tom's Hardware Our expert reviewers spend hours testing and comparing products and services so you can choose the best for you. Find out more about how we test.
In 2018, Logitech acquired Blue Microphones and rolled the company's iconic mics — the Blue Snowball and the Blue Yeti — into its lineup. But it hasn't launched any truly new USB microphone designs until now. And while the original Blue mic designs were (and still are) some of the best gaming microphones around, the new models are even better.
The Logitech Yeti Orb is the soft successor to the Snowball. It is, as its name suggests, a round, ball-shaped USB condenser microphone with a cardioid polar pattern and a frequency response rate of 70 - 20,000 Hz. It ditches the Snowball's retro styling for something a little more modern, and features built-in customizable RGB lighting for streamer appeal (and to indicate recording status). And it comes with its own removable desktop stand. It retails for $59.99 — relatively budget-friendly — and comes with a month of free access to Streamlabs Ultra.
Design of the Yeti Orb
The Yeti Orb has a pretty simple design: it's a ball covered in charcoal gray mesh fabric and has a black plastic band around its midsection. At the top of the band is an RGB-infused Logitech G logo, which is set to light up different colors based on whether the microphone is recording or not (the little hood above the G lets you see the light's color when the microphone is facing away from you).
Image 1 of 2
The microphone comes already mounted on a black plastic tripod desktop stand. It has two quarter-inch, 20 threaded mounting points, which let you mount it upright (it's a side-address mic) or tilted backward at a 45-degree angle. The microphone's USB-C port is located on the back of the mic.
Image 1 of 3
The included stand is a simple, sturdy matte-black plastic design,m with a base that rotates 360 degrees. It measures about 4.25 inches (107.95mm) tall, and the mic is another 3.5 inches (88.9mm), for a total height of 7.75 inches. It's not adjustable, minus the rotating, though the mic's two mounting points let you change angles. While the mic did a perfectly fine job of picking up my voice when I was sitting normally, I did find myself bending down to be closer to it out of instinct — I would have appreciated a little more height in the stand.
The stand isn't particularly heavy, but it has thick, squat little legs and it feels very sturdy. Logitech lists the mic and stand's combination weight at 8.11oz (230g); our review unit weighed closer to 7.87oz (223g). The microphone alone weighs around 4.22oz (119.5g) and has a circumference of 11 inches (279.4mm). That's about the size of a fastpitch softball (but it's quite a bit lighter).
The Yeti Orb has no on-mic controls or ports (minus the USB-C port for power/connectivity). That's not terribly surprising given the mic's price point and overall design simplicity, but it would be nice to be able to mute the mic without software.
In the box, you'll find the Yeti Orb mic already attached (at a 45-degree angle) to the tripod stand, and a 6.5-foot (2m) USB-C to USB-A cable. The mic also comes with a code for a 30-day trial to Streamlabs Ultra, which costs $19/month (or $149/year).
Performance of the Yeti Orb
The Yeti Orb is a side-address condenser microphone with one unidirectional (cardioid) polar pattern. It records audio at 24-bit / 48 kHz and has a frequency response range of 70 Hz - 20 kHz — wider than the Blue Snowball Ice, but not quite as wide as the standard 20 Hz - 20 kHz you'll find on most gaming microphones.
The Yeti Orb performed very well for its price range, and its out-of-the-box performance was especially impressive. Vocals sounded full and relatively warm, and the mic did a good job of keeping popping plosives and hissing s-sounds to a minimum, without any software installed. I first plugged the Yeti Orb in hastily before a meeting, and my team thought I sounded fantastic. So, if you're looking for a literal plug-and-play mic, this is it.
Image 1 of 2
You don't need to be right next to the Yeti Orb for it to pick up your voice, though in my experience, you'll probably still want to be... pretty close to it to get the best sound.
The Yeti Orb did a good job of picking up the nuances of my voice when it was about a foot from my mouth (placed on my desk, on its stand, in front of my keyboard, with me sitting up straight). But it sounded better as I moved closer (read: hunched over because the stand is fairly short). The sweet spot seemed to be when I was around 4 - 5 inches away, so a slightly taller stand certainly would have helped. Also, while the microphone still picked up my voice well at 12 inches away, the pickup started to drop pretty noticeably beyond that. When I put the microphone on my desk behind my keyboard, or about 1.5 - 2 feet from my mouth, the pickup was much quieter and my voice sounded thin and echo-y. So you'll want to make sure this microphone is well-positioned for the best sound.
The mic didn't do a great job of keeping out background noise without software intervention, and its cardioid polar pattern seemed a little wider than average in my testing. It does work with Logitech's Blue Vo!ce software, though, and you can get some decent noise reduction through that — but you should probably put your extra-loud keyboard away, regardless.
Features and Software of the Yeti Orb
The Yeti Orb works with Logitech's G Hub software, which you'll need to use as the mic has no physical controls. For microphones, G Hub mainly consists of the Blue Vo!ce software, which is a real-time voice modulation software that lets you adjust how you sound when you're streaming or recording. The software includes a three-band EQ and a high-pass filter, as well as noise reduction/noise gate, a compressor, and a de-esser and de-popper for signal cleanup. If you're not sure what most of this means, no problem — the Blue Vo!ce software features several preset filters to help you get started.
Image 1 of 3
In addition to presets that will make your voice sound clearer, warmer, or more broadcast-y, the Blue Vo!ce software also comes with more extreme vocal effects for when you want to completely change your voice, as well as a sampler library of sound effects to add color to your stream. (Since the Yeti Orb has no on-mic controls, you'll have to assign sample sounds to macro keys/hotkeys on other Logitech peripherals, however.)
Image 1 of 2
You can also set the Yeti Orb's RGB lighting in G Hub, with different colors for when the mic is idle versus when it's recording. "Recording" just means when the microphone is in use, though — it won't change colors when the mic is muted, for example.
Bottom Line
If you're looking for a great-sounding microphone that you can just plug into your PC and start using, the Logitech Yeti Orb is a very strong option. It's dead-simple to set up and use and it sounds very, very good without any software or settings-tweaking. You will need to be pretty close to the mic to get the best sound from it, but the distance shouldn't be a problem in most setups. The Yeti Orb is a great choice for those looking to buy their first standalone USB gaming mic or those looking for an easy travel option (the mic is fairly compact and lightweight, but the tripod stand doesn't fold up so you may want to invest in a different stand for travel).
If you're more than just a casual gamer/streamer/meeting attendee and you're looking to further your setup, the Yeti Orb will probably be a little too basic, as it only has one polar pattern and no on-mic ports or controls. It sounds great for its $59.99 price tag, but you can find more versatile mics with better sound and more features once you near the $100 mark.
For example, one of our all-time favorites, the HyperX QuadCast S, frequently dips to under $120 these days and has four polar patterns, a great shock mount, and an incredibly useful and intuitive on-mic mute button. But if you're looking to dip your toes in the standalone microphone game (and you should, because even an entry-level standalone mic will level up your audio significantly), the Logitech Yeti Orb is a good mic at a great price.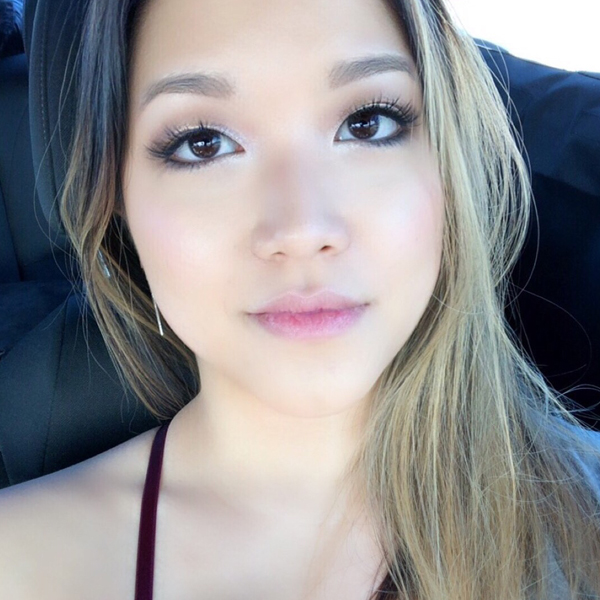 Senior Editor, Peripherals
Sarah Jacobsson Purewal is a senior editor at Tom's Hardware covering peripherals, software, and custom builds. You can find more of her work in PCWorld, Macworld, TechHive, CNET, Gizmodo, Tom's Guide, PC Gamer, Men's Health, Men's Fitness, SHAPE, Cosmopolitan, and just about everywhere else.
I've tried this mic as well, and didn't find the sound quality to be all that great. Not terrible, but I've definitely heard better at this price point (with my own voice and my own ears).

There are some odd takes/speculations in this review:

Describing $59.99 as "relatively budget friendly" when this is very much on the low-end for a brand name USB condenser microphone. Sure, there are the off-brand products that are dirt cheap, but I don't think that justifies this not clearly being a budget product. USB electret condensers can easily go into $150 or more.
While I agree that being able to dip a bit lower than 70 Hz would be nice, it's worth pointing out that this is plenty for vocals, which is what this product is built for. Especially chat vocals, as opposed to studio-quality musical vocals, voice overs, etc.
Adding to this, saying that 20 Hz - 20 kHz is "standard" is a bit of a stretch. This is the range of human hearing. Many manufacturers only measure within this range, and some may not even be able to properly measure this, but put it anyways (mainly for testing lower frequencies, which require a properly treated room). This spec can often be taken with a grain of salt and it's always good to independently measure and hold manufacturers accountable (within reason; there is not just 1 standard piece of measurement equipment and testing methodology, so there will be some variance)."It's cardioid polar pattern seemed a bit wider than average" without any kind of backing data whatsoever is just speculation. This should be measured with proper equipment or at the very least, if doing a rough sanity check, the testing methodology should be listed. Also, how is this "average" defined?
Listing "need to be close for best sound" isn't directly a con but standard for directional microphones. You could say that the included stand makes it difficult to place the microphone where it sounds best (closer), but to be fair, that is true of the majority of microphones that include a small desktop stand.
This change in frequency response as the user gets closer to the microphone is called proximity effect and is a phenomenon that directional microphones exhibit. Different mics will exhibit varying degrees of it. Sometimes this is good (think "voice of God/radio DJ voice"), but sometimes it can make a microphone sound very muddy up-close. For example, using some of the standard broadcast microphones, the Electro-Voice RE20 has virtually no proximity effect, while the Shure SM7B has a very pleasant sounding and obvious proximity effect. On the other hand, I've tried some other, cheaper dynamic broadcast mics that sounded horribly muddy to me when very close (I won't name names).Similar to the point above, stating "The mic didn't do a great job of keeping out background noise without software intervention" is completely valid, but it should be pointed out that this is expected for a standalone microphone, especially a condenser (electret or externally-polarized), which is more sensitive than a dynamic mic (due to dynamic micrphones typically having considerably heavier diaphragms).
Full disclosure: I'm a test engineer for another major brand in this space, but am commenting on behalf of myself and my own opinions. I'm happy to point out flaws in the products of the brand I work for as well. I acknowledge that end-user testing isn't the same as lab testing/measurements (I mostly focus on end-user testing, but use measurements as needed), but there's a difference between being an end user and writing a professional review with speculation without any data behind it at all.

Reply