Planar 27" QHD Monitor Review: Clarity Like We've Never Seen
Planar sent over its newest QHD screen, the 27" PXL2790MW. This is the sharpest display we've ever seen, and one of the most accurate. With high-end styling and a 2560x1440 native resolution, it introduces a sense of luxury to the business class.
Results: Grayscale Tracking And Gamma Response
The majority of monitors, especially newer models, display excellent grayscale tracking (even at stock settings). It's important that the color of white be consistently neutral at all light levels from darkest to brightest. Grayscale performance impacts color accuracy with regard to the secondary colors: cyan, magenta, and yellow. Since computer monitors typically have no color or tint adjustment, accurate grayscale is key.
This is an average out-of-box result. The Delta E error becomes visible at 40 percent brightness and increases to a maximum of 5.97. The overall tint is slightly green, which is a more visible error than blue or red. If you don't calibrate, you can improve on this by simply setting the Color Temp preset to User rather than the default of 6500K.
The calibrated result is much better.
All we did was set Color Temp to User and reduce blue and green by one click each. This is as close to perfection as it gets. Of the monitors we tested this year, only ViewSonic's VP2770-LED posted a better average Delta E value. We especially enjoyed the 60 percent brightness level, which has an error of only .15!
Let's bring our comparison group back into the mix.
A stock error of 3.27 Delta E is barely visible to the eye. It's also below many other screens. If you set Color Temp to User and leave the RGB sliders alone, the error drops to 1.56.
The calibrated result is nothing short of excellent.
Only one other screen we've seen tests better than the PXL2790MW, and that was ViewSonic's VP2770-LED, which measures .60 Delta E for calibrated grayscale. A difference of .07 is pretty much a wash, and you won't see a difference between the two.
Gamma Response
Gamma is the measurement of luminance levels at every step in the brightness range from 0 to 100 percent. It's important because poor gamma can either crush detail at various points or wash it out, making the entire picture appear flat and dull. Correct gamma produces a more three-dimensional image, with a greater sense of depth and realism. Meanwhile, incorrect gamma can negatively affect image quality, even in monitors with high contrast ratios.
In the gamma charts below, the yellow line represents 2.2, which is the most widely accepted standard for television, film, and computer graphics production. The closer the white measurement trace comes to 2.2, the better.
This is an ideal gamma result. To achieve it, we set the gamma to 2.4, which is the highest available option. If you leave it at 2.2, the tracking is equally good, but the average value is closer to 2.0, making the image a little flat-looking. Because the PXL2790MW's gamma is so accurate, it reduces the visible effects of its average contrast results.
Here's our test group again for the gamma comparisons.
This is the flattest gamma tracking we've measured, aside from Samsung's S27B970D (not on the chart), which displays the same .10 variation. Gamma this good means you'll see maximum detail and maximum contrast no matter what the content. The PXL2790MW tracks the incoming signal perfectly at all brightness levels.
We calculate gamma deviation by simply expressing the difference from 2.2 as a percentage.
The Planar's 1.36 percent variation from the 2.2 gamma standard represents a maximum brightness error of only 2.58 cd/m2. The values range from a low of 2.12 to a high of 2.22.
The PXL2790MW aces our grayscale and gamma tests, and equals the best displays we've seen this year. Luckily, its color performance is equally impressive. Let's take a look.
Join the experts who read Tom's Hardware for the inside track on enthusiast PC tech news — and have for over 25 years. We'll send breaking news and in-depth reviews of CPUs, GPUs, AI, maker hardware and more straight to your inbox.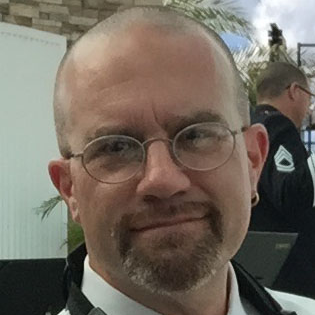 Christian Eberle is a Contributing Editor for Tom's Hardware US. He's a veteran reviewer of A/V equipment, specializing in monitors.