Why you can trust Tom's Hardware Our expert reviewers spend hours testing and comparing products and services so you can choose the best for you. Find out more about how we test.
Sabrent Rocket 4 Plus-G (2TB)
RATING: ★★★★ (4 Stars)
PROS
+ Solid all-around, consistent performance
+ Custom firmware designed for DirectStorage
+ Improves on an already good product
CONS
- MSRP
- Heatsink needed for best results
OUR VERDICT
The 2TB Sabrent Rocket 4 Plus-G is basically a Rocket 4 Plus with enhanced firmware. It's a solid high-end PCIe 4.0 SSD that would work well anywhere, but it's not an earth-shattering product — even if it is the first DirectStorage-ready drive on the market.
Comparison Products (2TB)
We compare the Sabrent Rocket 4 Plus-G to an array of high-end PCIe 4.0 drives. This includes the Sabrent Rocket 4 Plus and the Kingston KC3000, two drives that share the Rocket 4 Plus-G's hardware and use the original firmware (there are minor caching differences between the two). With the same flash but an InnoGrit IG5236 controller, the FX900 Pro represents how the other half lives with popular licensed controllers. The rest of the drives are proprietary, including the Samsung 990 Pro, the WD Black SN850X, the SK hynix Platinum P41, and the Crucial P5 Plus.
Trace Testing - 3DMark Storage Benchmark
Built for gamers, 3DMark's Storage Benchmark focuses on real-world gaming performance. Each round in this benchmark stresses storage based on gaming activities including loading games, saving progress, installing game files, and recording gameplay video streams.
Image 1 of 3
The Rocket 4 Plus-G is in the middle of the pack in 3DMark, although not that far behind some of the faster drives. It beats the Rocket 4 Plus, FX900 Pro, and P5 Plus. The 990 Propulls away from the rest,
Trace Testing – PCMark 10 Storage Benchmark
PCMark 10 is a trace-based benchmark that uses a wide-ranging set of real-world traces from popular applications and everyday tasks to measure the performance of storage devices.
Image 1 of 3
The Rocket 4 Plus-G returns average results in PCMark 10. Three drives really pull away: the 990 Pro, the Platinum P41, and the Black SN850X. The differences between the Rocket 4 Plus-G, the Rocket 4 Plus, and the KC3000 are minimal.
Transfer Rates – DiskBench
We use the DiskBench storage benchmarking tool to test file transfer performance with a custom, 50GB dataset. We copy 31,227 files of various types, such as pictures, PDFs, and videos to a new folder and then follow-up with a reading test of a newly-written 6.5GB zip file.
Image 1 of 3
The Rocket 4 Plus-G is second only to the Platinum P31 in the DiskBench copy transfer rate test. It seems the advanced firmware has advantages for overall performance, as promised - Phison stated that its firmware would maintain or improve performance even in non-DirectStorage benchmarks.
Synthetic Testing - ATTO / CrystalDiskMark
ATTO and CrystalDiskMark (CDM) are free and easy-to-use storage benchmarking tools that SSD vendors commonly use to assign performance specifications to their products. Both of these tools give us insight into how each device handles different file sizes.
Image 1 of 12
The Rocket 4 Plus-G produces consistent results in ATTO. It's particularly fast with larger block size reads, a staple of Phison controllers. The CrystalDiskMark sequential results are less meaningful with high queue depth I/O, and low queue depth writes, as these drives all push the limits of the PCIe 4.0 interface. The Rocket 4 Plus-G is mediocre with low queue depth sequential reads.
The Rocket 4 Plus-G has excellent low queue depth random write performance that's up there with the Rocket 4 Plus and KC3000. Random reads at low queue depth are merely average. This is still a rather good result, matching drives like the Platinum P41 and Black SN850X. We nevertheless still see some improvement over the Rocket 4 Plus.
The firmware on this drive would be better reflected with larger random reads, as DirectStorage is aimed at a 32-64KB block size. That type of workload also comes at a much higher queue depth. Long play sessions may therefore require a very large number of reads which also introduces challenges for wear management, and the O2GO firmware is designed to handle this. The idea is to have high, consistent performance that isn't interrupted by maintenance operations.
Sustained Write Performance and Cache Recovery
Official write specifications are only part of the performance picture. Most SSDs implement a write cache, which is a fast area of (usually) pseudo-SLC programmed flash that absorbs incoming data.
Sustained write speeds can suffer tremendously once the workload spills outside of the cache and into the "native" TLC or QLC flash. We use Iometer to hammer the SSD with sequential writes for 15 minutes to measure both the size of the write cache and performance after the cache is saturated. We also monitor cache recovery via multiple idle rounds.
Image 1 of 5
The Rocket 4 Plus-G writes in pSLC at 6.92 GBps for over 32 seconds, suggesting a cache size of around 226GB. This is very similar to the Rocket 4 Plus and other drives like it, such as the Corsair MP600 Pro XT and Seagate FireCuda 530. These drives have somewhat conservative pSLC cache sizes and, as a result, fast TLC speeds and high sustained write amounts compared to the KC3000. The Rocket 4 Plus-G manages 3.96 GBps in direct-to-TLC mode and folds around 1.62 GBps.
However, the Rocket 4 Plus-G takes the updated Rocket 4 Plus and nudges it to even higher heights, with better pSLC and TLC speeds plus the most written over fifteen minutes - more than 3TB - of any drive we've yet tested. This suggests that the new firmware can eek a bit more out of this flash. The firmware is designed for sustained performance, so this conservative cache design is a natural fit.
Power Consumption and Temperature
We use the Quarch HD Programmable Power Module to gain a deeper understanding of power characteristics. Idle power consumption is an important aspect to consider, especially if you're looking for a laptop upgrade as even the best ultrabooks can have mediocre storage.
Some SSDs can consume watts of power at idle while better-suited ones sip just milliwatts. Average workload power consumption and max consumption are two other aspects of power consumption, but performance-per-watt is more important. A drive might consume more power during any given workload, but accomplishing a task faster allows the drive to drop into an idle state more quickly, ultimately saving energy.
We also monitor the drive's temperature via the S.M.A.R.T. data and an IR thermometer to see when (or if) thermal throttling kicks in and how it impacts performance. Remember that results will vary based on the workload and ambient air temperature.
Image 1 of 4
The Rocket 4 Plus-G improves on power efficiency over the KC3000 and Rocket 4 Plus but falls behind most of the other high-end PCIe 4.0 drives. This is not the end of the world, as most drives will pull very little power during daily usage, particularly if they can idle on a laptop. However, it does mean it might pull more power during DirectStorage gaming, but its higher performance in that scenario will likely show improved overall efficiency. Applications can and will also benefit from DirectStorage, so power users may find some advantage there, although overall system power draw, in that case, is probably expected to be high.
The Rocket 4 Plus-G does, at least, idle pretty well in the typical desktop situation, for example, compared to the KC3000.
The drive was tested from a 42C idle with a 24C ambient. After writing approximately 370GB of data, the drive began to throttle at a reported temperature of 77C. This is still a good amount of writes - more than the size of the pSLC cache. As always, we recommend additional cooling for high-end PCIe 4.0 SSDs.
Test Bench and Testing Notes
Swipe to scroll horizontally
| | |
| --- | --- |
| CPU | Intel Core i9-11900K |
| Motherboard | Asus ROG Maximus Z690 Formula |
| Memory | 2x16GB Corsair Dominator DDR5 5600 CL36 |
| Graphics | Intel Iris Xe UHD Graphics 770 |
| CPU Cooling | Arctic Liquid Freezer II - 420 |
| Case | Streacom BC1 Open Benchtable |
| Power Supply | Corsair SF750 Platinum |
| OS Storage | Sabrent Rocket 4 Plus 2TB |
| Operating System | Windows 11 Pro |
We use an Alder Lake platform with most background applications such as indexing, windows updates, and anti-virus disabled in the OS to reduce run-to-run variability. Each SSD is prefilled to 50% capacity and tested as a secondary device. Unless noted, we use active cooling for all SSDs.
Conclusion
The Sabrent Rocket 4 Plus-G is merely an enhanced version of the updated Rocket 4 Plus. This is not a bad thing because, as tested, the Rocket 4 Plus is one of the fastest drives on the market. It's also perhaps the best implementation of this hardware with consistent performance due to a conservative pSLC cache. The Rocket 4 Plus-G takes this a step further with custom firmware, generally improving performance and efficiency while leaving the door open for DirectStorage workloads. It will get the job done no matter where you use it, but it's not quite the fastest drive out there.
The Rocket 4 Plus launched with 96-layer TLC, but Sabrent later updated it to 176-layer TLC. This is a change that led many manufacturers to introduce new, more expensive models just for the flash change. Sabrent instead did this quietly, with the side effect that a new model was likely necessary to ensure proper firmware operation. Phison has stated that its I/O+ firmware will come to 176-layer drives, with the implementation left up to the manufacturer. Support for 96-layer is uncertain for now. That means that, at this time, the Rocket 4 Plus-G is the first and only SSD with this firmware.
That, in and of itself, is probably not worth a hefty premium. We have seen high MSRPs at launch for many drives, including the Black SN850X, that were never realistic: The SSD market has been trending downwards and drives are often on sale. That aside, it is also questionable how useful DirectStorage will be, even though the first game to use it, Forspoken, is just two months away. According to Phison, certain applications can also benefit from DirectStorage, but it's not clear how significant these improvements will be in the short term.
The Rocket 4 Plus-G is a suitable drive that mostly improves on a winning formula. It doesn't do anything drastic, but it's also an appropriate product from Sabrent. The company has stood out as delivering high-capacity SSDs and is now leading the way with DirectStorage. Hardware enthusiasts always clamor for more, and this drive is a premium product within that vein.
MORE: Best SSDs
MORE: Best External SSDs and Hard Drives
MORE: How We Test HDDs And SSDs
MORE: All SSD Content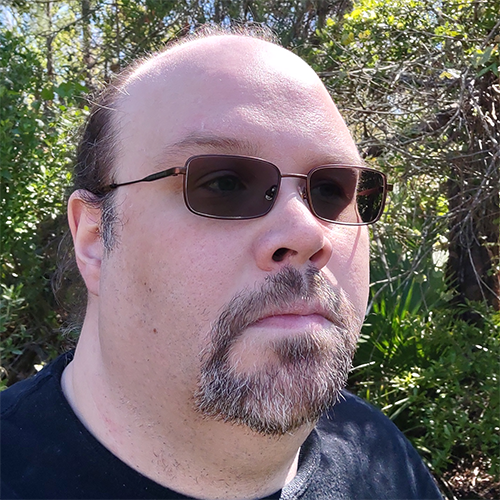 Shane Downing is a Freelance Reviewer for Tom's Hardware US, covering consumer storage hardware.