Why you can trust Tom's Hardware Our expert reviewers spend hours testing and comparing products and services so you can choose the best for you. Find out more about how we test.
SanDisk Pro-G40 SSD 2TB
Comparison Products
The 2TB SanDisk Pro-G40 was tested in both the Thunderbolt and USB modes. It's up against the Samsung T7 Shield, the Samsung X5, the LaCie Rugged SSD Pro, the SanDisk G-Drive Pro (previously G-Technology G-Drive), the Sabrent Rocket XTRM-Q, and the SanDisk Extreme Pro v2. Only the final two are also at 2TB; the rest were tested at 1TB. In most cases, 1TB of TLC should be sufficient to reach high performance with a portable drive.
Trace Testing - 3DMark Storage Benchmark
Built for gamers, 3DMark's Storage Benchmark focuses on real-world gaming performance. Each round in this benchmark stresses storage based on gaming activities including loading games, saving progress, installing game files, and recording gameplay video streams.
Image 1 of 3
The 2TB SanDisk Pro-G40 is the top performer in this test in Thunderbolt mode. It even beats the Samsung T7 Shield in USB mode, so this drive is perfectly adequate for gaming.
Trace Testing – PCMark 10 Storage Benchmark
PCMark 10 is a trace-based benchmark that uses a wide-ranging set of real-world traces from popular applications and everyday tasks to measure the performance of storage devices.
Image 1 of 3
The Pro-G40 is a bit weaker in PCMark, but still puts up good numbers in both modes. It also beats Samsung's portable drives, which is certainly a checkmark in its favor.
Transfer Rates – DiskBench
We use the DiskBench storage benchmarking tool to test file transfer performance with a custom, 50GB dataset. We copy 31,227 files of various types, such as pictures, PDFs, and videos to a new folder and then follow up with a reading test of a newly-written 6.5GB zip file.
Image 1 of 3
The Pro-G40 is best-in-class in DiskBench, although the Thunderbolt-capable drives are all pretty close. In USB mode, it also edges out the T7 Shield. This drive is simply excellent for file transfers.
Synthetic Testing - ATTO / CrystalDiskMark
ATTO and CrystalDiskMark (CDM) are free and easy-to-use storage benchmarking tools that SSD vendors commonly use to assign performance specifications to their products. Both of these tools give us insight into how each device handles different file sizes.
Image 1 of 12
We also see excellent sequential performance, as we did with the 1TB model. The performance in 4K random work is also reasonably good. Once again, the Pro-G40 beats the T7 Shield in USB mode. There are limits for these interfaces, but the Pro-G40's hardware is ample to get the most out of them.
Sustained Write Performance, Cache Recovery, and Temperature
Official write specifications are only part of the performance picture. Most SSDs implement a write cache, which is a fast area of (usually) pseudo-SLC programmed flash that absorbs incoming data. Sustained write speeds can suffer tremendously once the workload spills outside of the cache and into the "native" TLC or QLC flash. We use Iometer to hammer the SSD with sequential writes for 15 minutes to measure both the size of the write cache and performance after the cache is saturated. We also monitor cache recovery via multiple idle rounds.
Temperatures are gauged at both idle and load states via sensor and an infrared thermometer. The typical ambient temperature is at 24C. The load state involves sustained writes at maximum speed with measurement ensuing if and until throttling is demonstrated to discover the equilibrium temperature.
Image 1 of 5
As with the 1TB, the 2TB Pro-G40 has excellent sustained write performance. The larger capacity means the pSLC cache can be larger, theoretically twice the capacity, but it's still static. This larger capacity is still an improvement — particularly for smaller batches of writes. The cache can also still recover quickly.
TLC performance is about the same, although this is to be expected; it's likely that the flash is twice as dense and therefore has the same amount of dies. Larger dies within the same generation may be a bit slower, for example with low queue depth 4K random read latency, but in practice this difference is small. The 2TB model is cheaper per GB, so is therefore ideal if you need the capacity, but it doesn't bring better performance.
The drive performs very close to the SanDisk Extreme Pro v2, which is to be expected as the hardware is the same. Even the 20 Gbps ASMedia ASM2364 bridge chip on the Extreme Pro v2 is fast enough for the TLC flash. However, the Pro-G40 is more rugged and there are performance advantages to Thunderbolt versus USB, as demonstrated in other benchmarks above. The Pro-G40 is particularly attractive if you need the full package.
Unsurprisingly, the 2TB drive had the same thermal characteristics of the 1TB. It idled at 45C and hit a maximum temperature of 61C. This is a cool-running drive at any capacity.
MORE: Best SSDs
MORE: Best External SSDs and Hard Drives
MORE: How We Test HDDs And SSDs
MORE: All SSD Content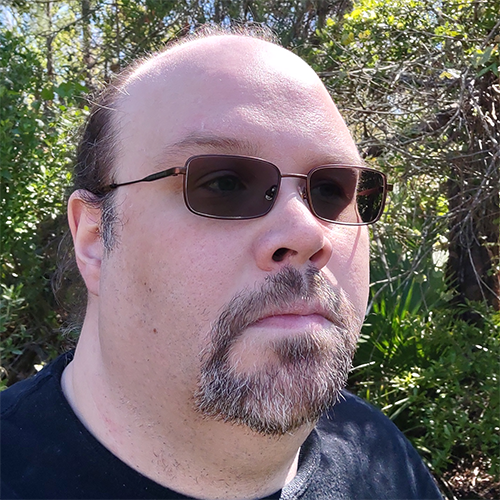 Shane Downing is a Freelance Reviewer for Tom's Hardware US, covering consumer storage hardware.