Up to 18 Month Delay for Semiconductor Manufacturing Equipment
Delays may filter down to consumer hardware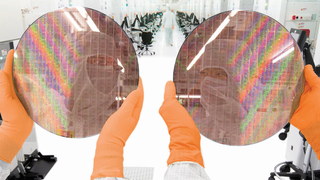 (Image credit: GlobalFoundries)
Industry sources speaking to Nikkei Asia are painting a somewhat dreary picture as to the current and future supply of electronics. According to the publication, chipmakers attempting to expand their production capacity are being met with increasingly long lead times, some reaching the 18-month mark. This is likely to put a dent on the speed at which new semiconductor factories from the likes of Intel and TSMC enter production, which could, in turn, translate into longer than previously thought supply constraints for consumer-facing electronics.
While the industry itself is still reeling from the COVID-19 pandemic and the supply constraints rising from the Russia's invasion of Ukraine, the tech industry's growth continues at an astonishing space. As more and more appliances receive the smart treatment, the requirements for the prime materials increase lock-step with the increasing amounts - and complexity - of electronics.
Supply issues within the semiconductor industry have impacted pricing and availability of some of the hardware components we know and love. Several multi-billion dollar investments in fabrication capacity have already been announced, aiming to not only alleviate the problem, but also ensure sustainable growth for the industry in coming years.
The problem is that capacity expansions require enormous amounts of semiconductors themselves, which means that scaling production in the future means constraining today's supply. Another issue is the lack of enough professionals in the space, which has led to increased poaching and even prompted Intel to create a multi-billion dollar fund designed to attract and retain tech talent.
TSMC's planned Arizona factory is already facing construction delays due to a lack of construction workers. Leading chip tool makers such as ASML, Applied Materials and others have already warned clients that wait time for new orders is now averaging at around 18 months. As such, it sounds plausible that intel's $80 billion Silicon Junction initiative for semiconductor manufacturing in Europe too will be facing delays.
ASML had already warned that its own suppliers were having difficulties in ramping up production, with the company facing shortages in everything from lenses, valves and pumps to microcontrollers, engineering plastics and electronic modules. This has also hit substrates, a required element for chips going into printed circuit boards. According to the chairman of Unimicron, lead times for substrates have increased from 2021's already extended 12 to 18 months lead times up to 30 months at time of writing.
The delays and increased lead times will make it difficult for smaller businesses and startups to scale up their electronics designs, which could delay the introduction of consumer-oriented goods or induce further shortages. Beyond that, we've already seen the issues caused by supply constraints, with the delay of cheaper, lower-margin electronics - AMD took more than a year to scale its Zen 3 designs down to sub-$299 prices, with Ryzen 3 and Ryzen 5 line-ups being comparatively barren to the company's first debut of the Zen microarchitecture. The same was true for midrange and entry-level discrete GPU offerings - all while users grappled with stratospheric prices motivated by cryptocurrency mining demand and scalpers' unethical behaviour in taking advantage of the situation.
While companies such as ASML, Intel and TSMC have the clout to essentially pay whatever is required (up to a point) in a constrained market, the same isn't true for the smaller players in the semiconductor supply chain. These are faced with a hard decision: they can invest in scaling their production to address the current and near-future supply constraints, but they could then be faced with too much capacity when the supply / demand equation finally regains balance. That is at least one of the reasons why smaller players are being more cautious in increasing capacity. Perhaps the industry must face the uncomfortable possibility of these increased lead times actually becoming the new "normal".
Gokul Hariharan, co-head of Asia-Pacific technology, media and telecom research with JPMorgan, told Nikkei Asia that companies should be wary of already slowing demand for electronics and its impact on the semiconductor supply chain.
Constrained supply means that companies will have to prioritize some products over others. And no sane company would prioritize lower-margin products such as entry or mid-range CPUs, GPUs or others, when they can instead focus production on higher-margin products, such as server, datacenter, and supercomputer contracts - of which there are numerous projects currently in the works.
Join the experts who read Tom's Hardware for the inside track on enthusiast PC tech news — and have for over 25 years. We'll send breaking news and in-depth reviews of CPUs, GPUs, AI, maker hardware and more straight to your inbox.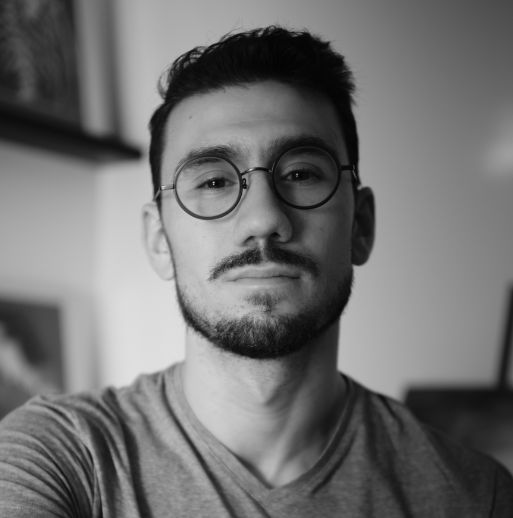 Francisco Pires is a freelance news writer for Tom's Hardware with a soft side for quantum computing.
Market delays, shortages, high costs, inability to attract and retain talent, logistics problems. schedule delays, lack of capacity, and all these other problems appear to be commonplace whether it affects the product being built or the facility being built to make the product. Curious how there's no problem attracting and retaining executives. So many companies and industries have enormous challenges and systemic faults, but executives and boards are doing just fine. Hmm.

Reply