Best Cyber Monday Deals on PC Hardware: CPUs, GPUs, SSDs and More
Cyber Monday is over but there are still deals to be had.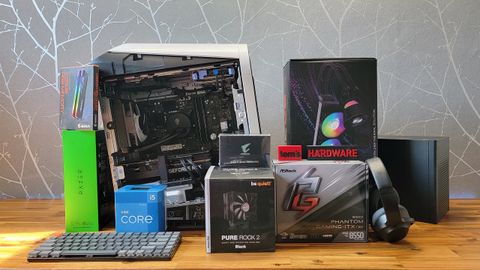 (Image: © Tom's Hardware)
Update (11/29): Cyber Monday and Black Friday have come to an end for 2022, but that doesn't mean that all the deals are over or that there aren't new PC hardware and tech sales popping up daily. Below, we've got a quick list of some Cyber Monday deals you can still get.
You can also find comprehensive and ongoing lists of deals on our best CPU deals, SSD deals, graphics card deals, gaming PC deals and 3D printer deals pages.
Quick Links: Cyber Monday Deals You Can Still Get
Get instant access to breaking news, in-depth reviews and helpful tips.
Thank you for signing up to Tom's Hardware. You will receive a verification email shortly.
There was a problem. Please refresh the page and try again.