Prime Day Deals Live: Latest SSD, CPU, GPU and PC Offers
We're live blogging the best hardware sales on Amazon and elsewhere.
By Avram Piltch published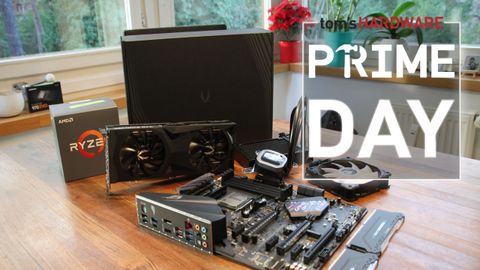 (Image: © Shutterstock)
Amazon's Prime Day 2022 deal fest has officially ended but, if you're looking for savings on tech, you can still find a lot of deals, both on competitors such as Newegg or on Amazon itself. For example, Newegg's FantasTech sale (opens in new tab) is still going on and Best Buy's Black Friday in July (opens in new tab) ends on Sunday, July 17th. The biggest graphics card deal this week, the RTX 3080 (12GB) for $729 (opens in new tab), is still going on.
As we do throughout the rest of the year, we're all the best CPU deals, best SSD deals, best monitor deals and best deals on hardware overall. We've also taken the liberty of updating the quick links below so that they are current with today's sales.
Even after Amazon Prime Day, there's rarely been a better or cheaper time to build a PC, buy a prebuilt system or upgrade your tech life with peripherals like giant monitors or mechanical keyboards. Graphics cards are getting much more available and many other components are getting cheaper as supply starts outpacing demand.
After-Prime Day Tech Deals: Quick Links
Latest Tech Deals