MSI this week introduced its third SSD with a PCIe 5.0 x4 interface. The new Spatium M570 HS drive may be considered as a downgraded version of the Spatium M570 SSD introduced last September as it has lower performance and will only offer up to 10GB/s sequential read/write speeds, enough to be among the best SSDs available today. Like most SSDs, the latest drive also comes with data backup software, which will be handy for both enthusiasts and prosumers.
MSI's Spatium M570 HS drives are based upon Phison's PS5026-E26 controller as well as 3D TLC NAND memory and will come in 1TB and 2TB configurations. The manufacturer rates 2TB version of its Spatium M570 HS for up to 10GB/s sequential read and write speed as well as random read/write speeds of up to 1.4M/1.5M 4K IOPS. The SSD comes in an M.2 2280 form factor and is equipped with a large copper heatsink to ensure consistent performance under high loads.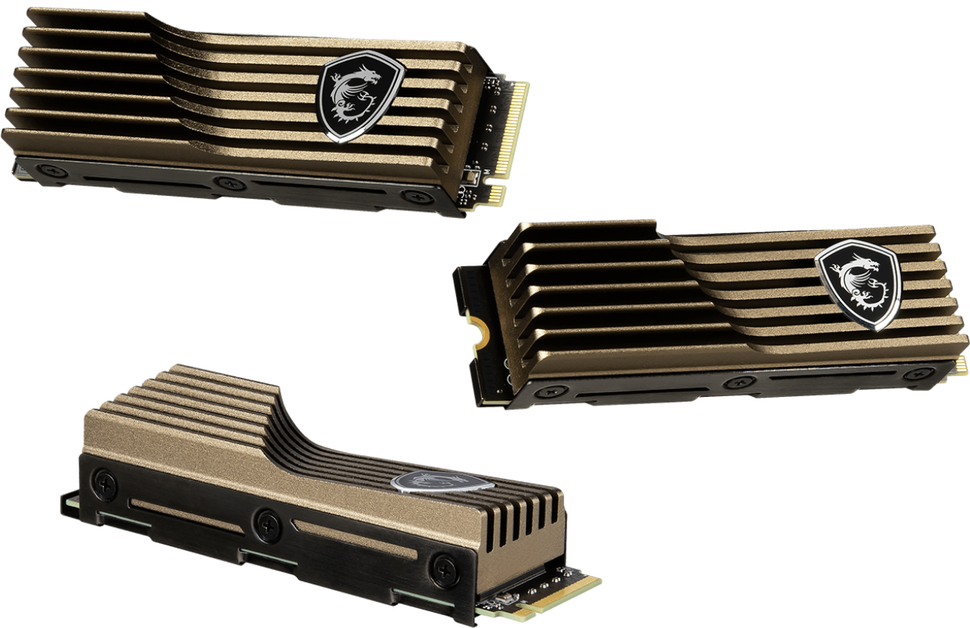 Speaking of performance, the Spatium M570 HS has substantially lower sequential read speed than the Spatium M570 introduced in September —10 GB/s vs 12GB/s — since it uses 3D TLC memory with a 1600 MT/s interface and not a 2400 MT/s interface as on the original M570. Meanwhile the new Spatium M570 HS drive features higher random performance than the original M570: 1.4M/1.5M read/write 4K IOPS compared to 1.3M/1.16M read/write 4K IOPS.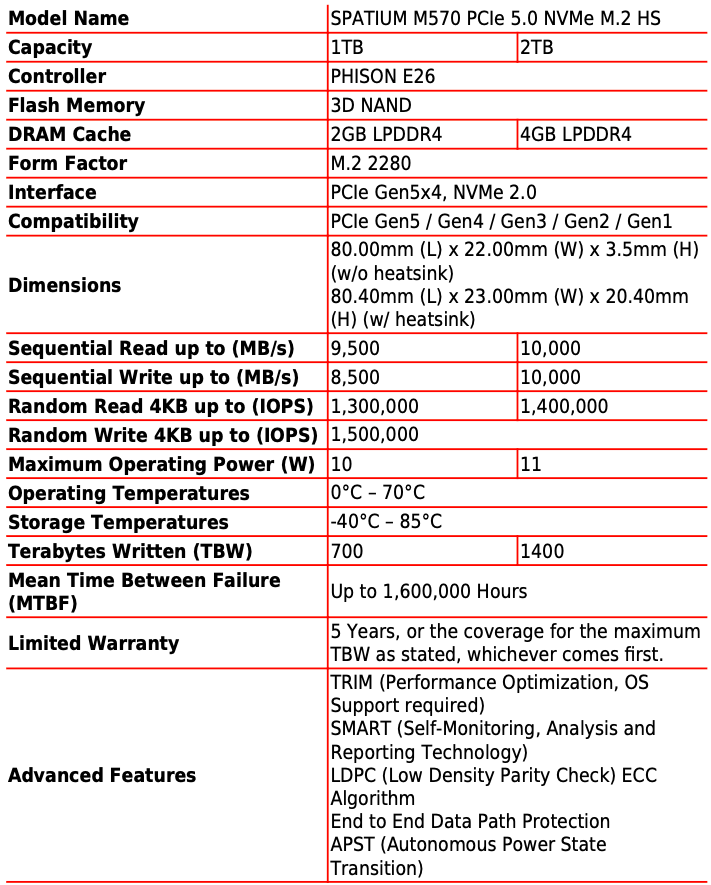 While sequential read/write speeds are important for read/write-intensive applications, it is random read/write IOPS performance that affects user experience in the vast majority of work. In that case, the Spatium M570 HS drive may actually be a better choice than the product which the company introduced several months ago. Keep in mind that MSI is also working on its Spatium M570 Pro SSD that is set to offer a sequential read speed of around 12GB/s.
The MSI Spatium M570 HS drive also has bundled Actiphy software solution that includes backup and restore functionality. Keep in mind that enthusiasts tend to tinker with their rigs; if something fails, backup software will come in handy for them.
MSI's Spatium M570 HS drives come with a five year warranty and a 700TB (1TB) or 1400TB (2TB) to be written (TBW) ratings, whichever comes first. Pricing of the drives has not been touched upon by the company but since these are premium SSDs, don't expect them to come cheap.