Why you can trust Tom's Hardware Our expert reviewers spend hours testing and comparing products and services so you can choose the best for you. Find out more about how we test.
Comparison Products
The Acer GM7000 is very close in hardware and design to the HP FX900 Pro, so we will be comparing our test subject to the latter. The Patriot Viper VP4300 is also similar but arrived with older Micron TLC. Proprietary designs are represented by the newer WD Black SN850X and SK hynix Platinum P41, plus the older Crucial P5 Plus and Samsung 980 Pro. The Kingston KC3000 represents one of the fastest drives built on Phison's E18 controller. All in all, this is stiff competition for the GM7000.
Trace Testing - 3DMark Storage Benchmark
3DMark's Storage Benchmark focuses on real-world gaming performance. Each round in this benchmark stresses storage based on gaming activities including loading games, saving progress, installing game files and recording gameplay video streams.
Image 1 of 3
In 3DMark the GM7000 falls into the middle of the pack. It matches the FX900 Pro, as expected, but falls behind the faster drives - the SN850X, Platinum P41 and KC3000.
Trace Testing – PCMark 10 Storage Benchmark
PCMark 10 is a trace-based benchmark that uses a wide-ranging set of real-world traces from popular applications and everyday tasks to measure the performance of storage devices.
Image 1 of 3
The GM7000 performs similarly in PCMark 10 to how it did in 3DMark. It does fare a bit better, only falling behind the Platinum P41 and SN850X, two drives that we consider to be the overall best SSDs on the market.
Transfer Rates – DiskBench
We use the DiskBench storage benchmarking tool to test file transfer performance with a custom, 50GB dataset. We copy 31,227 files of various types, such as pictures, PDFs and videos to a new folder and then follow-up with a reading test of a newly-written 6.5GB zip file.
Image 1 of 3
DiskBench is largely a bandwidth test and, as a result, most of the drives perform very similarly. So far, however, it's clear that upgrading the flash on the IG5236 controller brings worthwhile gains. The VP4300 falls a bit behind with reads on this test but was very much behind in 3DMark and PCMark 10. The Predator GM7000 matches the FX900 Pro, as expected, and does well enough otherwise with copies.
Synthetic Testing - ATTO & CrystalDiskMark
ATTO and CrystalDiskMark (CDM) are free and easy-to-use storage benchmarking tools that SSD vendors commonly use to assign performance specifications to their products. These tools give us insight into how each device handles different file sizes.
Image 1 of 12
ATTO's sequential results favor Phison, that is the KC3000, particularly with reads. That being said, the SN850X has definitely caught up. The drives based on the IG5236 controller - the GM7000, FX900 Pro and VP4300 - have a notable dip with sequential reads. The dip being in a different place for the VP4300 may indicate differences in flash architecture, but overall this controller may have some inconsistencies. Sequential write performance in ATTO looks good.
Sequential results in CDM are also good, except for reads at QD1. That is a place where the Platinum P41 excels in particular, with the SN850X a bit behind. The GM7000 improves on the VP4300, but is otherwise lackluster. Luckily, it makes up for it with excellent random read and good random write performance. Those results are probably more important than the sequential ones, at least for the time being.
Sustained Write Performance and Cache Recovery
Official write specifications are only part of the performance picture. Most SSDs implement a write cache, which is a fast area of (usually) pseudo-SLC programmed flash that absorbs incoming data. Sustained write speeds can suffer tremendously once the workload spills outside of the cache and into the "native" TLC or QLC flash. We use Iometer to hammer the SSD with sequential writes for 15 minutes to measure both the size of the write cache and performance after the cache is saturated. We also monitor cache recovery via multiple idle rounds.
Image 1 of 5
The GM7000's pSLC cache response is very similar to the FX900 Pro's. A large cache, about one-third the TLC capacity of the drive, allows it to write at around 6.6GBps for up to 105 seconds. There is then a briefer middle state of direct-to-TLC at around 2.85GBps before the drive has to fold at 1.35GBps. The GM7000 seems a bit more consistent than the FX900 Pro but is otherwise functionally the same in this as it is in other tests. Overall, this is a fast drive and there are no complaints about what it can get out of this flash.
Recovery is not great on the GM7000, as was the case with the FX900 Pro, probably due to the relatively large nature of the pSLC cache. You can get more consistent results out of the Platinum P41 or even the SN850X. However, it's clearly superior to the older VP4300. On the whole, the GM7000 is more than fast enough, and the overall write performance is pretty good thanks to the flash.
Power Consumption and Temperature
We use the Quarch HD Programmable Power Module to gain a deeper understanding of power characteristics. Idle power consumption is an important aspect to consider, especially if you're looking for a laptop upgrade as even the best ultrabooks can have mediocre storage.
Some SSDs can consume watts of power at idle while better-suited ones sip just milliwatts. Average workload power consumption and max consumption are two other aspects of power consumption, but performance-per-watt is more important. A drive might consume more power during any given workload, but accomplishing a task faster allows the drive to drop into an idle state more quickly, ultimately saving energy.
We also monitor the drive's temperature via the S.M.A.R.T. data and an IR thermometer to see when (or if) thermal throttling kicks in and how it impacts performance. Remember that results will vary based on the workload and ambient air temperature.
Image 1 of 4
PCIe 4.0 drives draw more power and run hotter, but can also finish workloads faster. Modern drives in particular may have controllers made in a smaller process node and newer flash always inches to be more efficient over time. This combination means that there's a surprising trend towards better results on our Quarch power tests. This does not necessarily indicate what drive is best for your laptop or hot environment, but rather reflects how well the drive does on basic transfer tasks.
The Platinum P41 surprised us with its efficiency when we reviewed it, but the GM7000 comes surprisingly close. It's the second best in terms of efficiency in this test and significantly better than the older VP4300.
For thermal testing, we checked the drive temperature at both idle and max under a sustained write workload. We also looked for throttling. The GM7000 idled at 47 degrees C and hit a maximum temperature of 85 C, where it throttled, during a transfer of 1TB of video files. The speed degraded at first to 1.35 GBps and then 800 MBps with heavy throttling. The graphene cooler is not sufficient for super heavy workloads, so you may want to consider additional cooling.
Test Bench and Testing Notes
Swipe to scroll horizontally
| | |
| --- | --- |
| CPU | Intel Core i9-12900K |
| Motherboard | ASUS ROG Maximus Z690 Formula |
| Memory | 2x16GB Corsair Dominator DDR5 5600 CL36 |
| Graphics | Intel Iris Xe UHD Graphics 770 |
| CPU Cooling | Arctic Liquid Freezer II - 420 |
| Case | Streacom BC1 Open Benchtable |
| Power Supply | Corsair SF750 Platinum |
| OS Storage | Sabrent Rocket 4 Plus 2TB |
| Operating System | Windows 11 Pro |
We use an Alder Lake platform with most background applications such as indexing, Windows updates, and anti-virus disabled in the OS to reduce run-to-run variability. Each SSD is prefilled to 50% capacity and tested as a secondary device. Unless otherwise noted, we use active cooling for all SSDs.
Conclusion
The Acer Predator GM7000 does not disappoint, nor does it excite. It's a well-rounded drive for most use cases, and those who don't need the fastest performance, you can save some money. The GM7000 really needs to be priced right in order for it to be compelling. There is a lot of competition, particularly at 2TB with recent pricing trends and the availability of higher-capacity drives.
This is an efficient drive with reasonable support and good all-around performance. Biwin is not an unknown brand anymore and has proven itself with HP SSDs. That fact may give you a bit of confidence when you look at the Acer Predator drives. Nevertheless, it finds itself in a crowded segment and if you are discerning then you will have to weigh it against the other options. At the same price, the Platinum P41 or SN850X would be superior, and even the KC3000 or similar would probably be a better bet. The GM7000 is best at the 2TB capacity, especially if you can find it on sale.
MORE: Best SSDs
MORE: Best External SSDs and Hard Drives
MORE: How We Test HDDs And SSDs
MORE: All SSD Content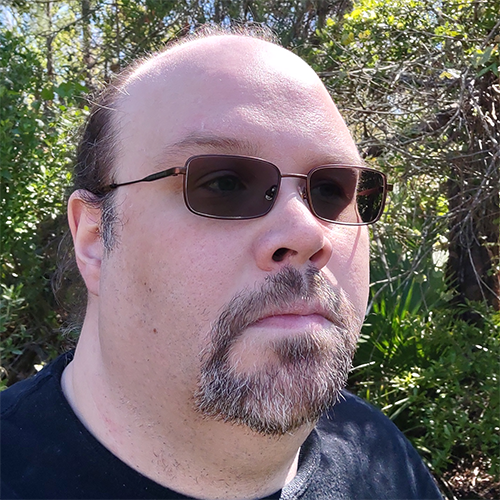 Shane Downing is a Freelance Reviewer for Tom's Hardware US, covering consumer storage hardware.
I have had the drive for a few months now. It was on sale by Biwin on amazon for around $200 when the "faster/better" drives listed were closer to $250.

The "heat spreader" isn't graphene. Graphene is conductive. This pad has no conductivity whatsoever. It's just a thermal transfer foam.

I was clued into this when I noticed that all of the reviewers they sent drives to got a metal heat sink along with it, and many tested with that heat sink. That told me that Biwin/HP don't really trust the foam pad to do the job, and didn't want reviews coming out with just the foam pad.

If you use the alleged "graphene" heat sink, the controller gets too hot and it throttles a lot. I pulled it off first thing and put it into one of those cool looking sabrent metal heat sinks with the little heat pipes. It comes off in one piece, smoothly, and remains sticky. I stuck it on an old gen 3 drive that really doesn't need a heat spreader, and it's stayed stuck on, upside down, for a few months so I think it's on there fine?

The sabrent works a treat. It soaks up some heat, the drive sits around 50c and never moves much up or down, regardless of what you're doing to it. If I had any airflow on it, it'd probably drop under 40, but its in a secondary gen 4 slot down the bottom of the mobo, and it's not really getting any. In any case. 50c is fine. Flash tends to perform better when its a little warm, as long as we stay away from too-warm!

I load games from it, via steam or xbox live gamepass. A huge game takes under 2 seconds. So I'm not sure what any additional performance would be like.

My second gen 4 drive and my first super fast one (the other is a 5000/3500 drive). These simply won't run without a heck of a heat sink. The hynix might be an exception. I have their gen 3 drive and its both fast AND doesn't make a lot of heat, due to the high bit density nand and the very efficient controller, so perhaps the P41 would be okay with a lesser cooler attached?

I suspect the little thin "graphene" heat spreader is on there for playstation 5 clearance reasons? I don't have a ps5 so I can't say. Those won't need as much of a heat sink; they aren't transferring data persistently.

The other end of this to consider with regards to performance is what the heck are you feeding it from, if not another gen 4 or more recently, gen 5 drives? I don't have anything other than an artificial benchmark that pushes this gen 4 drive for more than a few seconds. It's snoozing when I'm copying from a slower nvme drive. I have gigabit internet, and even a full speed download isn't coming close.

As a last note, I see many of the Chinese mini pc makers are dumping Kingston and Netac, for Biwin drives and memory. I just got a Chuwi 5800H box that all of the reviewers got with Netac (whose nvme ssds aren't the most reliable), but mine came with Biwin ram and SSD. I see from the article that they do binning for other companies? I wonder if they get a cheap deal on all of the flash and ram chips that don't pass muster for HP and their other customers?

Reply

If you use the alleged "graphene" heat sink, the controller gets too hot and it throttles a lot. I pulled it off first thing and put it into one of those cool looking sabrent metal heat sinks with the little heat pipes. It comes off in one piece, smoothly, and remains sticky. I stuck it on an old gen 3 drive that really doesn't need a heat spreader, and it's stayed stuck on, upside down, for a few months so I think it's on there fine?

I'm getting this drive but my motherboard has a heatsink (with thermal pad) for the slot where I'll install it. Should I remove the foam or maybe it could act like one more layer of thermal pads. Do you think it'd even be possible to install the drive under a mobo heatsink without removing the foam?

Reply