Why you can trust Tom's Hardware Our expert reviewers spend hours testing and comparing products and services so you can choose the best for you. Find out more about how we test.
Power Consumption and Efficiency Threadripper Pro 5995WX and 5975WX
Image 1 of 7
There are a few caveats to our power testing: The Lenovo ThinkStation P620 delivers all of its power directly through the motherboard, which prevents us from conducting CPU power measurements from the physical layer that we typically use to validate the results we log from the sensor loop. However, the results do fall within our general expectations.
The Threadripper 5995WX exhibits the same trend we've seen in the past with AMD's high core count processors — they often draw less power when all cores are fully loaded than when the chip is partially loaded. These power management differences often occur at the behest of power limits and motherboard firmware. The Lenovo system doesn't expose any information we could use to tease out the different approaches.
The Dominus Extreme we used for the W-3175X also presents power measurement challenges. To sidestep the CPU's power limits, Asus offers a secondary power reporting option in the BIOS. Intel's recommended setting (default) reports current by dividing the value by 1.25x, and the readings can sometimes be inaccurate. As such, we've only included measurements we could verify with physical measurements.
As you can see, the Threadripper Pro chips consume much more power than their desktop PC counterparts, an unavoidable side effect of the high core counts. For example, the 64-core 5995WX peaked at 285W, nearly the same as the 32-core 5975WX. That explains many seemingly-errant benchmark results in the multi-threaded workloads in our test suite — the 5995WX is often power constrained.
Unlike the 5975WX, due to Lenovo's vendor locking, we can't break the bonds of those limits for the 5995WX. However, we can unlock the 5975WX, enabling up to 400W of power consumption in our stress tests.
The Threadripper Pro 5000 series chips are generally less power-hungry in real-world workloads than the previous-gen models, translating to improved efficiency metrics in our renders-per-watt-per-day stats.
Image 1 of 2
Here we take a slightly different look at power consumption by calculating the cumulative amount of energy required to perform x264 and x265 HandBrake workloads and two Blender renders. We plot this 'task energy' value in Kilojoules on the left side of the chart.
These workloads are comprised of a fixed amount of work, so we can plot the task energy against the time required to finish the job (bottom axis), thus generating a handy power chart. Bear in mind that faster compute times and lower task energy requirements are ideal.
You probably already guessed it, but the Threadripper Pro 5000 series are the most efficient chips in the test pool.
AMD Threadripper Pro 5995WX and 5975WX Benchmark Test Setup
There are quite a few caveats to our testing. First, we tested the Threadripper 5995WX and 3995WX in the Lenovo ThinkStation P620 workstation, which is unabashedly designed for 100% stability and doesn't support the auto-overclocking Precision Boost Overdrive (PBO) or any other form of overclocking. Additionally, we're constrained to the systems' installed cooler and power limits, not to mention that the 128GB of ECC memory operates at JEDEC memory speeds.
Lenovo uses AMD's vendor-locking Platform Secure Boot (PSB) feature to prevent using the processor with any other motherboard, which you can read about more in-depth here. This technique is used to improve security but is irreversible by the end user, which has terrible implications for the second-hand market. It also impacts our testing — we're stuck with testing the 64-core chips in an unalterable environment. Our results are still plenty valid for our stock configurations, but we can't test overclocking. It wouldn't be surprising if an enthusiast-class motherboard and cooler can extract slightly more performance from the 64-core models, even at stock settings.
Luckily we didn't face the same restrictions with the Threadripper Pro 5975WX. AMD sent us a sample, so we're free to test with any platform. We chose an MSI WS WRX80 motherboard because it features all of the high-end features you'd expect from an enthusiast-class motherboard, including overclocking (remember, only a few WRX80 motherboards support overclocking).
The MSI WS WRX80 gives you a good idea of some of the features you can expect from a high-end WRX80 motherboard, including eight DIMM slots, seven PCIe 4.0 x16 slots, two M.2 slots, two U.2 connectors, eight SATA ports, and a 10Gbps Aquantia AQC113CS LAN controller.
We tested the 5975WX at stock and PBO settings, with the latter using Advanced Motherboard settings with a 10X scalar setting. We used the 128GB of ECC memory from the Lenovo system with the MSI motherboard to keep our test pool consistent (we didn't have an eight-DIMM consumer kit for testing). As such, we use eight channels of DDR4-3200 and JEDEC timings for all tested Threadripper Pro configurations. The other platforms in our test pool have varying memory configurations, listed in a chart at the end of the article.
Intel hasn't sampled us any Xeon W-3300 chips, so our testing feels a bit incomplete. While the W-3300 chips lack the connectivity options and sheer threaded heft of the Threadripper Pro 5000-series models, they are known to have competitive performance in single-threaded work. That pays off in some workloads.
We're using our Windows 10 test suite for this round of testing, which does necessitate using our older game roster but allows us to compare to our historical results from the previous-gen 64-core 3995WX that we no longer have in the lab.

All of the normal caveats of Threadripper 3000 performance still apply. Windows splits cores into 'processor groups' of 64 threads apiece, so some applications and benchmarks that aren't tuned to span across the groups don't benefit from the increased thread count. For applications that can't span processor groups, some professional users will run multiple program instances in VMs to extract the utmost performance. Even without that type of arrangement, we see a marked uplift in several applications that benefit from 128 threads. Additionally, the software is rapidly evolving to support such large processors.
AMD's Ryzen Master software, which allows you to tune consumer Threadripper processors, is available with the Threadripper Pro chips, but only if the platform supports overclocking. For instance, the software is locked out on the Lenovo ThinkStation but works perfectly with the MSI WS WRX80.
Swipe to scroll horizontally
| | |
| --- | --- |
| AMD Socket sWRX8 | AMD Threadripper Pro 5975WX, 3975WX |
| Row 1 - Cell 0 | MSI WS WRX80 |
| Row 2 - Cell 0 | 8x 16GB SK hynix ECC - DDR4-3200 @ JEDEC Timings |
| AMD Socket sWRX8 (OEM System) | AMD Threadripper Pro 5995WX, 3995WX |
| Row 4 - Cell 0 | Lenovo ThinkStation P620 |
| Row 5 - Cell 0 | 8x 16GB SK hynix ECC - DDR4-3200 @ JEDEC Timings |
| Intel Socket 3647 | Intel Xeon W-3175X |
| Row 7 - Cell 0 | ASUS ROG Dominus Extreme |
| Row 8 - Cell 0 | 6x 8GB Corsair Vengeance RGB DDR4-2466 |
| Intel Socket 1700 DDR4 (Z690) | Core i9-19200K |
| Row 10 - Cell 0 | MSI Z690A WiFi DDR4 |
| Row 11 - Cell 0 | 2x 8GB Trident Z Royal DDR4-3600 - Stock: DDR4-3200 14-14-14-36 |
| AMD Socket AM4 (X570) | AMD Ryzen 9 5950X, 5900X |
| | MSI MEG X570 Godlike |
| Row 14 - Cell 0 | 2x 8GB Trident Z Royal DDR4-3600 - Stock: DDR4-3200 |
| Intel Socket 2066 (X299) | Core i9-10980XE |
| Row 16 - Cell 0 | MSI Creator X299 |
| Row 17 - Cell 0 | 4x 8GB Trident Z Royal DDR4-3600 - Stock: DDR4-2933 |
| AMD Socket SP3 (TR4) | Threadripper 3960X, 3970X, 3990X |
| Row 19 - Cell 0 | ASUS ROG Zenith II Extreme |
| Row 20 - Cell 0 | 4x 8GB Trident Z Royal DDR4-3600 - Stock: DDR4-3200 |
| All Systems | Gigabyte GeForce RTX 3090 Eagle - Gaming and ProViz applications |
| Row 22 - Cell 0 | Nvidia GeForce RTX 2080 Ti FE - Application tests |
| | 2TB Intel DC4510 SSD |
| | EVGA Supernova 1600 T2, 1600W |
| Row 25 - Cell 0 | Open Benchtable |
| | Windows 10 Pro version 2004 (build 19041.450) |
| Row 27 - Cell 0 | Workstation Tests - 4x 16GB Corsair Dominator - Corsair Force MP600 |
| Cooling | Corsair H115i, OEM Cooling, Enermax Liqtech TR4 II 360 |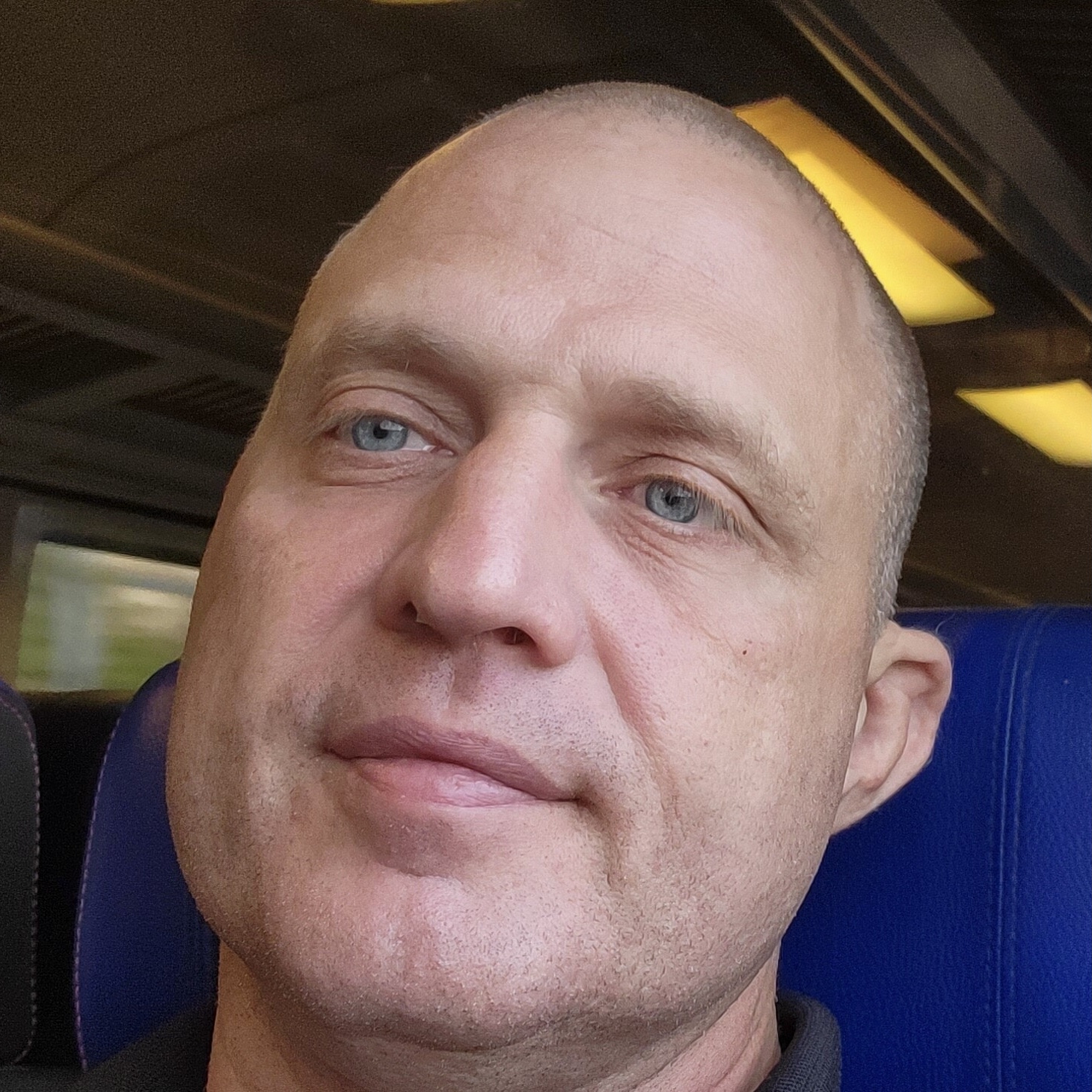 Paul Alcorn is the Deputy Managing Editor for Tom's Hardware US. He writes news and reviews on CPUs, storage and enterprise hardware.