Why you can trust Tom's Hardware Our expert reviewers spend hours testing and comparing products and services so you can choose the best for you. Find out more about how we test.
The PG279QM can be used without calibration in its default Racing picture mode. It's fairly accurate out of the box with grayscale, gamma and color that's visually on the mark. But there are slight gains to be had with a few adjustments.
Grayscale and Gamma Tracking
Our grayscale and gamma tests use Calman calibration software from Portrait Displays. We describe our grayscale and gamma tests in detail here.
Image 1 of 3
In the PG279QM's default grayscale chart, you can see there are no visible errors with every step under 3dE. 100% just touches the line, but this is essentially perfect tracking. The gamma run has a slight dip at 10%, which is slightly light. That makes shadow detail a little easier to see but also reduces image depth.
After calibration, the grayscale errors are non-existent, and gamma is nearly the same. Another dip has appeared at 90%, but that will be hard to spot in actual content. We're looking at pro-level accuracy here.
I also checked the grayscale and gamma with the wide color gamut engaged. There is no appreciable change which is as it should be. That means you can switch freely between sRGB and Rec.2020 color at will with no change other than color saturation. Some content will be enhanced by this, and some might look unnatural and overblown. It comes down to personal preference.
Comparisons
Image 1 of 4
A starting point of 2.05dE bodes well for the PG279QM. Asus always does its homework for premium monitors like the ROG line. You can enjoy it without calibration or tweak the RGB controls for a higher degree of visual perfection. The difference can be seen in a side-by-side comparison, but it's like comparing two exotic sports cars. They're both impressive, just in different ways.
The PG279QM's gamma tracking is mid-pack in this group but that isn't a bad thing. All the monitors except the BenQ have near-perfect gamma with tight value ranges and averages very close to 2.2.
Color Gamut Accuracy
Our color gamut and volume testing use Portrait Displays' Calman software. For details on our color gamut testing and volume calculations, click here.
Image 1 of 3
The PG279QM's Racing mode defaults to the correct sRGB gamut with SDR signals. You can set the gamut to wide if you want, but some users will appreciate the option. I'm glad to see that Asus gives the user a choice. Most extended color monitors force one to use the wide gamut all the time. You won't need to use the sRGB picture mode obviously because Racing is right on the mark with a tiny 1.31dE error before calibration. That's better than many monitors can boast after calibration.
With my RGB tweaks added, the color error is now stupendously low at just 0.34dE. That's one of the best scores I've ever recorded, period. Very Impressive!
I measured the wide gamut against DCI-P3 and Rec.2020 and found it came closer to the latter. You can see that it fills most of that huge color space. Hue targets are on or close to spec, and saturation levels are uniformly under by around five percent. With a Rec.2020 error of just 2.03dE, the visual effect is one of vast and vivid color. The PG279QM has more and better color than many professional screens and is a clear standout among gaming displays.
Comparisons
Image 1 of 2
I graphed both the PG279QM's gamuts in the comparison chart. sRGB hits 0.34dE and Rec.2020 achieves 2.03dE. That is excellent performance. This monitor is more than qualified for color-critical work and any type of gaming in either SDR or HDR modes.
With 112.88% coverage of DCI-P3 and 80.89% coverage of Rec.2020, the PG279QM has one of the largest color gamuts I've ever measured. That it also hits 100.07% of sRGB is just icing on the cake. From Photoshop to Doom Eternal, Asus has you covered in the color accuracy department.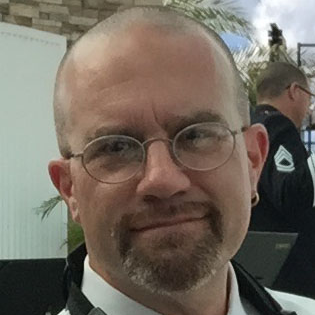 Christian Eberle is a Contributing Editor for Tom's Hardware US. He's a veteran reviewer of A/V equipment, specializing in monitors.