The Model I 2 Wireless is a comfortable, lightweight mouse aimed at gamers who have other priorities.
Pros
+

Lightweight

+

Relatively straightforward software

+

Good battery life when lighting is off
Cons
-

Button swapping is kind of a mess

-

Limited lighting customization

-

Battery life is terrible when lighting is on
Why you can trust Tom's Hardware Our expert reviewers spend hours testing and comparing products and services so you can choose the best for you. Find out more about how we test.
Glorious is mostly known for its hole-filled, ultra-lightweight mice, such as the 2.05oz (58g) Model O Minus. Its newest mouse, the Model I 2 Wireless, might actually be its heaviest mouse to date, even if it's still ultra-light at just 2.65oz (75g).
The Model I 2 Wireless is an interesting pitch: a lightweight, hole-filled mouse with bright RGB light strips and nine programmable buttons — including four side buttons, two of which are swappable. Glorious says the mouse is ideal for MOBAs and MMOs, thanks to its many buttons — and while the Model I 2 Wireless has significantly more buttons than Glorious' other mice, it's hardly breaking records. Still, if you've been looking for a great gaming mouse that's lightweight without being extremely stripped down, the Model I 2 Wireless — which features Glorious' latest BAMF 2.0 sensor, 2.4-GHz wireless and Bluetooth connectivity, and onboard storage for 3 profiles — might be one of your only options.
The Model I 2 Wireless is available now for $99.99, and is available in both black and white colorways.
Design and Comfort of the Model I 2 Wireless
The Model I 2 Wireless is a right-handed wireless mouse with a lightweight, hole-filled chassis and nine programmable buttons. It has an ergonomic, contoured shape with split main buttons that curve lightly to hug your fingers, and a shallow thumb rest. It's on the larger side, measuring 5.08 inches (129mm) long by 2.83 inches (72mm) wide at its widest point — minus the thumb rest, it's only 2.44 inches (62mm) wide — and 1.65 inches (42mm) high.
Image 1 of 3
It's slightly smaller than the similarly-sized Razer Basilisk V3 Pro (5.11 x 2.96 x 1.67 inches / 130 x 75.4 x 42.5mm) and the Logitech G502 X Plus (5.17 x 3.12 x 1.62 inches / 131.32 x 79.25 x 41.15mm), though this is still a mouse that's best-suited for someone with medium- or large-sized hands. The DPI switch button is located closer to the body of the mouse than it is on the Basilisk V3 Pro and the G502 X Plus, however, so someone with smaller hands at least won't be straining for any buttons on the Model I 2 Wireless.
The Model I 2 Wireless is also significantly lighter than both the Basilisk V3 Pro and the G502 X Plus, weighing just 2.65oz (75g) (both the Basilisk V3 Pro and the G502 X Plus weigh 3.74oz / 106g). I'm not sure how much of the Model I 2 Wireless' diminutive weight can be attributed to its chassis (as opposed to internals — both the Basilisk V3 Pro and the G502 X Plus have quite a few features the Model I 2 Wireless lacks), which is made of plastic and is full of holes. I'm not a particularly big fan of the holes, but at least they let some of the mouse's RGB shine through. The mouse has two RGB lightstrips on either side of its body, which are semi-programmable via the Glorious Core software.
Image 1 of 4
The Model I 2 Wireless has nine programmable buttons: left/right click, scroll wheel click, two buttons above the scroll wheel, and four side buttons (three thumb buttons and a DPI shift button). Two of the four side buttons (the third thumb button and the trigger button) are swappable; the mouse comes with five alternate button shapes — three for the DPI shift button and two for the thumb button. It also comes with a sim card tray eject tool, which you can use to pry the buttons out for swapping (this is pretty easy, if not quite as intuitive as using the tool for ejecting a sim card tray).
While swappable side buttons are an interesting concept — albeit, not at all unique — Glorious' implementation is... underwhelming. There are only two alternate buttons for the third thumb button — one juts out a little further (to make it easier to press for those with less flexible thumbs, I assume), while the other is a button delete. There are three alternate buttons for the DPI shift button: one flips the button so the raised portion is closer to your thumb, one is lower and less pronounced, and one is a button delete.
Image 1 of 2
While I did find the buttons to be different enough that they each gave the mouse a distinct feel, that feel wasn't necessarily good. The alternate button for the third thumb button and the flipped alternate for the DPI shift button both jutted out from the mouse far enough that I found them uncomfortable to use.
The only alternate I can see users readily using is the DPI shift button delete — since the DPI shift button is right under your thumb and will almost certainly get accidentally clicked if you ever pick up your mouse. The third thumb button delete felt a little unnecessary because of the button's location (although I did accidentally click that button several times when I had the alternate button in — but it seems like you could just get rid of both the alternate and the delete and be fine).
It's not that big of a deal, but it does feel a little messy, especially since you end up with a bunch of tiny, easy-to-lose parts. I definitely prefer the way Logitech implements its button-swapping on the Logitech G502 X Plus, which has a 2-in-1 reversible DPI switch button that doesn't require a tool to remove, as well as a button delete.
Image 1 of 2
On the bottom of the mouse you'll find six small 100% PTFE skates, a power switch that toggles between 2.4 GHz and Bluetooth, and a DPI light. The DPI light simply changes color to indicate which DPI step you're on (they're color-coded in the software), and would probably be more useful if it weren't on the bottom of the mouse.
The mouse comes with a 2.4-GHz wireless USB-A dongle, a USB extender, a 6.5-foot (2m) USB-C to USB-A charging cable, five swappable button alternates, and a button swapping/sim card ejection tool. The mouse's charging cable is lightweight, flexible, and relatively drag-free, so you can use the mouse in wired form without losing too much movement freedom.
Specs
Swipe to scroll horizontally
| | |
| --- | --- |
| Sensor Model | BAMF 2.0 |
| Max Sensitivity | 26,000 DPI |
| Max Speed (IPS) | 650 IPS |
| Max Acceleration | 50G |
| Polling Rates | 1000 Hz / 500 Hz / 250 Hz / 125 Hz |
| Programmable Buttons | 9 |
| LED Zones | 1? |
| Cable | 6.5ft / 2m USB-C to USB-A |
| Connectivity | USB-C |
| Measurements (L x W x H) | 5.08 x 2.83 x 1.65 inches / 129 x 72 x 42mm |
| Weight (excluding cable) | 2.65oz / 75g |
| MSRP / Price at Time of Review | $99.99 / $99.99 |
| Release Date | Aug. 15, 2023 |
Performance of the Model I 2 Wireless
The Model I 2 Wireless sports the Glorious BAMF 2.0 sensor, which has a maximum sensitivity of 26,000 DPI and a maximum speed of 650 IPS, and can handle up to 50 G's of acceleration. This is on par with other high-end mouse sensors, and the mouse was precise, accurate, and responsive in my testing — and it worked well on a variety of surfaces, including hard-surface, soft-surface, and glass mouse pads. The main buttons feature Glorious' own switches, which are tactile and clicky (if a little on the loud side), and are rated for 80 million clicks.
Glorious keeps calling this an ideal mouse for MOBA and MMO games, and while it does have more than the standard two extra buttons, I think that's a stretch. The nine programmable buttons include the two buttons behind the scroll wheel, which are located pretty far back on the mouse and not very easy to press, as well as things like the scroll wheel click (at least they're not including the scroll wheel directions as programmable buttons, which is what Razer likes to do).
But I love mice with millions of buttons, and the Model I 2 Wireless is definitely on the lower side, button-wise — it doesn't even have a tilt wheel. I don't think this mouse is "ideal" for MOBAs/MMOs — I'd call it an all-purpose gaming mouse that's probably better for gamers who lean toward having fewer, rather than more, buttons.
The Model I 2 Wireless is extremely lightweight, and that helps it fly across your mouse pad. It's not the lightest mouse on the market, but it's much lighter than most similarly-sized (and similarly-shaped) mice. Of course, if it's designed for MOBA and MMO players, that light weight isn't necessarily going to be as appreciated as it would be if the target audience were FPS and eSports players. But the light weight definitely makes for a comfortable gaming experience, regardless — I'm not sure if the mouse had a particularly ergonomic design or if it was just so lightweight that it didn't matter, but I definitely didn't feel any wrist or arm fatigue while playing approximately 700 hours of Baldur's Gate 3.
Image 1 of 2
I did find the scroll wheel to be a little stiffer than I preferred, however. Those of you playing Baldur's Gate 3 know that the default controls involve a lot of scroll wheel action, and the Model I 2 Wireless' scroll wheel is slightly on the tough side for both scrolling and clicking.
Features and Software of the Model I 2 Wireless
The Model I 2 Wireless works well out of the box, but you'll need to download Glorious' universal peripheral software, Glorious Core, to customize lighting, program buttons, and adjust the mouse's DPI presets and performance settings. The mouse has onboard memory and can store up to three profiles.
Image 1 of 2
Glorious Core isn't the worst peripheral software I've used, mostly because it's relatively simple. Of course, this means the mouse is not quite as customizable as mice from Razer or Logitech, especially when it comes to lighting. Glorious only allows you to pick from eight lighting effects, most of which are either spectrum or single color. There are two lighting effects that let you customize beyond a single color, but they're both transitioning effects (a dual-color flashing effect and a six-color breathing effect), so you're essentially working with single-zone RGB.
Image 1 of 2
This may not be a big deal to some (especially since the Model I 2 Wireless' lighting is a pretty big battery drain), but I think it's worth knowing that you won't be able to create multi-zone effects like you can with the Logitech G502 X Plus.
Image 1 of 2
The key mapping part of the software is much more robust. It allows you to program the mouse's buttons with various functions, multimedia settings, shortcuts (such as opening a program or a website), and has a built-in macro recorder. It also lets you program a second layer of functionality (you'll need to program a button as the layer shifting button, of course). In the performance menu, you can adjust the DPI stages, as well as lift-off distance, debounce time, and polling rate.
Wireless Experience and Battery Life of the Model I 2 Wireless
The Model I 2 Wireless offers three forms of connectivity: low-latency 2.4-GHz wireless, Bluetooth, and wired via USB-C. I didn't have any issues with the 2.4-GHz wireless connection, though the mouse did start to act a little weird when it got to below 10 percent battery life (which is not unexpected). Glorious rates the Model I 2 Wireless' battery life at 210 hours over Bluetooth and 110 hours over 2.4-GHz wireless, which is on the higher end of average for premium gaming mice these days.
This is with the lighting turned off, of course. I found the battery drained shockingly quickly with the lighting turned on high — it went from 100% to flashing red as a low battery warning in less than a day — and I wasn't even using the mouse at the time. This was with the "Glorious Mode" lighting effect turned up to full brightness. I'm not sure what I expected, but it seemed exceptionally quick considering it was just sitting on my desk and not even moving. There is an option in the software to set separate brightness levels for wired versus wireless modes, which is a nice touch.
Bottom Line
The Model I 2 Wireless isn't a bad gaming mouse — it's got a lot going for it, and it's one of few lightweight mice on the market with more than two extra buttons. But it seems to be sort of in between categories: it doesn't really have enough programmable buttons for hardcore MOBA/MMO players, nor is it light enough or small enough for hardcore FPS players.
It looks like some of the best all-purpose gaming mice, but it lacks a lot of the features found in mice like Razer's Basilisk V3 Pro and Logitech's G502 X Plus (such as programmable tilt wheels, dual- or multi-mode scrolling, and game-specific profiles). And while it has great battery life with the lighting off, it has awful battery life with the lighting on (case-in-point: the battery just dropped from 100% to 93% in the 20 minutes it took me to write this last section — and I wasn't even using the mouse, I was typing).
If you're looking for a lightweight mouse that's larger and has more buttons than something like the Razer DeathAdder V3 Pro or the Logitech G Pro X Superlight, then the Model I 2 Wireless might be the perfect mouse for you. But considering one of its stronger points is how pretty the lighting is, you may want to stick with one of Glorious' wired mice — like the Model I, which is almost half the price.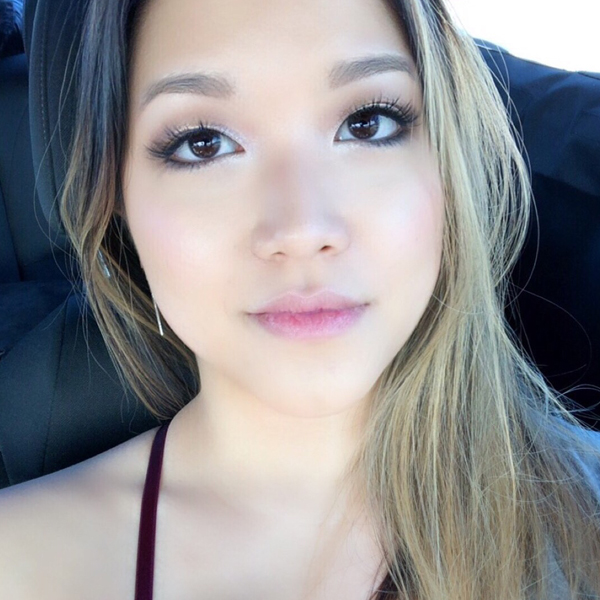 Senior Editor, Peripherals
Sarah Jacobsson Purewal is a senior editor at Tom's Hardware covering peripherals, software, and custom builds. You can find more of her work in PCWorld, Macworld, TechHive, CNET, Gizmodo, Tom's Guide, PC Gamer, Men's Health, Men's Fitness, SHAPE, Cosmopolitan, and just about everywhere else.
This review imo is a lazy or biased effort. There are mistakes throughout it . One of which is that the basilisk v3 pro weights 106 grams , it actually weights 115 grams(118 with the wireless qi puck) and the g502 x plus is 104 grams. Another is the fact that you get 3 thumb button replacements , 2 and the blank. Not 1 and the blank.

So being that its only 10-15 grams heavier than the superlights that have 2 side buttons and is 40 grams lighter than the basilisk and even matches the previously lightest model in its class (the aerox 5) , I find it laughable that you claim its to heavy for fps's.

DO BETTER WORK

Reply

How often does it need emptying? Going to be a lot of dust and dead skin cells, getting in through all those holes.

Reply