Why you can trust Tom's Hardware Our expert reviewers spend hours testing and comparing products and services so you can choose the best for you. Find out more about how we test.
Comparison Products
The 1TB Inland Prime goes up against other popular PCIe 3.0 drives, like the SK hynix Gold P31, and a few direct competitors, like the WD Blue SN570 and Samsung 980. We're also comparing the Kingston KC3000, Samsung 970 EVO Plus (original), Crucial P5 and WD Black SN750.
Trace Testing - 3DMark Gaming Storage Benchmark
Built for gamers, 3DMark's Storage Benchmark focuses on real-world gaming performance. Each round in this benchmark stresses storage based on gaming activities including loading games, saving progress, installing game files, and recording gameplay video streams.
Image 1 of 3
The Inland Prime did not impress on these tests, but it also wasn't the worst in any single benchmark. It's not winning any awards, but it's fast enough for its target audience. It specifically beats the SN750 in all tests and the P5 in two tests, underlinomg that it's oriented at providing a reasonable user experience without necessarily having good sustained performance.
Trace Testing – PCMark 10 Storage Benchmark
PCMark 10 is a trace-based benchmark that uses a wide-ranging set of real-world traces from popular applications and everyday tasks to measure the performance of storage devices.
Image 1 of 3
Once again the Inland Prime tends towards the lower half of the pack, but it's still not the worst. Its performance is merely adequate.
Transfer Rates – DiskBench
We use the DiskBench storage benchmarking tool to test file transfer performance with a custom, 50GB dataset. We copy 31,227 files of various types, such as pictures, PDFs, and videos to a new folder and then follow-up with a reading test of a newly-written 6.5GB zip file.
Image 1 of 2
The Inland Prime performs poorly on transfer rates which is unsurprising given its hardware limitations. It has a 4-channel controller and is further limited by the PCIe 3.0 interface.
Synthetic Testing - ATTO / CrystalDiskMark
ATTO and CrystalDiskMark (CDM) are free and easy-to-use storage benchmarking tools that SSD vendors commonly use to assign performance specifications to their products. Both of these tools give us insight into how each device handles different file sizes.
Image 1 of 14
The Inland Prime was steadily in the middle of the pack for QD1 sequential reads, and was above average with QD1 sequential writes. Its showing in CrystalDiskMark held no surprises, although random write performance in general was quite good, matching the KC3000 that uses the same flash.
Sequentials and high queue depth workloads, which tend to not be super important for general usage, reflect the weakness of the DRAM-less controller, but notably performance is improved from past generations.
Sustained Write Performance and Cache Recovery
Official write specifications are only part of the performance picture. Most SSDs implement a write cache, which is a fast area of (usually) pseudo-SLC programmed flash that absorbs incoming data. Sustained write speeds can suffer tremendously once the workload spills outside of the cache and into the "native" TLC or QLC flash. We use Iometer to hammer the SSD with sequential writes for 15 minutes to measure both the size of the write cache and performance after the cache is saturated. We also monitor cache recovery via multiple idle rounds.
Image 1 of 5
The 1TB Inland Prime writes to SLC at maximum speed for over 20 seconds, filling with roughly 70GB of data. After this it hits a folding state at below 200 Mbps, writing to native TLC in the background with some reorganization of data. In the long-term, however, it hits a middle performance state — a form of direct-to-TLC writes — which is actually fairly fast for a DRAM-less drive. This is no doubt thanks to the 176-Layer flash from Micron.
This behavior is odd and unusual but seems to match the pattern we saw with the E19-based WD SN750 SE. Most users will probably not see the worst performance state and this drive is designed for bursty consumer workloads. Other drives will tend towards two performance states, with a large SLC cache followed by a folding bottleneck, or three performance states with direct-to-native flash in-between. The drive also did not recover within our typical idle periods, but this might be done purposefully to improve performance and endurance given that consumer usage tends to be lightweight.
However, there's more variability in recent drives, pointing to firmware optimizations that attempt to balance various aspects of drive performance and endurance. The results here indicate that this drive does have some performance pitfalls which may reveal themselves most readily with sustained writes on a fuller drive, however ultimately the cache is not massive and the TLC performance is quite good. Given its market segment, this is sufficient.
Power Consumption & Temperature
We use the Quarch HD Programmable Power Module to gain a deeper understanding of power characteristics. Idle power consumption is an important aspect to consider, especially if you're looking for a laptop upgrade as even the best ultrabooks can have mediocre storage.
Some SSDs can consume watts of power at idle while better-suited ones sip just milliwatts. Average workload power consumption and max consumption are two other aspects of power consumption, but performance-per-watt is more important. A drive might consume more power during any given workload, but accomplishing a task faster allows the drive to drop into an idle state more quickly, ultimately saving energy.
We also monitor the drive's temperature via the S.M.A.R.T. data and an IR thermometer to see when (or if) thermal throttling kicks in and how it impacts performance. Remember that results will vary based on the workload and ambient air temperature.
Image 1 of 4
The Inland Prime does well with efficiency here, including the low power consumption that even comes close to the class-leading Gold P31. DRAM-less drives can pull less power during testing but may spike higher in some conditions such as with a fuller drive during prolonged garbage collection. Proper power states with a NVMe drive and corresponding laptop, considering consumer usage has tons of idle time, tends to make this less a factor with mobile; however, for light workloads this drive is likely a good choice there.
The drive also doesn't seem to throttle under general conditions. SSDs tend to throttle based on differences from an array of sensors known as a composite, with the controller usually the largest contributor. The E15 is, of course, a relatively lightweight controller.
Test Bench and Testing Notes
Swipe to scroll horizontally
| | |
| --- | --- |
| CPU | Intel Core i9-11900K |
| Motherboard | ASRock Z590 Taichi |
| Memory | 2x8GB Kingston HyperX Predator DDR4 5333 |
| Graphics | Intel UHD Graphics 750 |
| CPU Cooling | Alphacool Eissturm Hurricane Copper 45 3x140mm |
| Case | Streacom BC1 Open Benchtable |
| Power Supply | Corsair SF750 Platinum |
| OS Storage | WD_Black SN850 2TB |
| Operating System | Windows 10 Pro 64-bit 20H2 |
We use a Rocket Lake platform with most background applications such as indexing, windows updates, and anti-virus disabled in the OS to reduce run-to-run variability. Each SSD is prefilled to 50% capacity and tested as a secondary device. Unless noted, we use active cooling for all SSDs.
Conclusion
Micro Center targets bargain-hunters who want something easy for a budget build or a long-awaited upgrade, and the Inland Prime hits the mark.
This is not the first drive based on Phison's E15 SSD controller, and it will not be the last. The controller offers significant benefits over the E13T that it replaces and has a lot of similarities to its PCIe 4.0 entry-level sibling, the E19T. Our review of the WD SN750 SE demonstrates the similarities, although the two drives use different flash.
Kioxia's BiCS4, as found on the SN750 SE, is showing its age but does tremendously well in the SN850. However, results from drives with Micron's 176-Layer TLC, as we have on the Inland Prime and KC3000, illustrate that the best is yet to come. DRAM-less drives like the Prime can and will offer a reasonable user experience moving forward.
The Inland Prime competes with the WD SN750 SE and Samsung 980, DRAM-less options that straddle the PCIe 3.0 performance line regardless of interface speed, putting it in a tough spot. The extra year of warranty is nice — and certainly nicer than a lot of other generic alternatives with a three-year warranty or less — as is the usage of the newest flash. However, ultimately the Prime is all about convenience and availability for those that have access to a Micro Center. It's an easy choice that can be picked off the shelves, especially on sale, without having to worry too much about having the very fastest drive. In that, it is priced and positioned appropriately.
The Inland Prime does not have a particularly large SLC cache, and its dynamic nature suggests it could be caught flat-footed in some situations. However, Phison has optimized its controllers very well, so most users may not even notice the lack of DRAM. The form factor is convenient for all users, desktop and mobile alike, reinforcing that this is a drive for the average person.
However, the Inland Prime's performance is generally nothing to write home. It is simply sufficient, and while you do get improved performance in sequential workloads versus older quad-channel controllers, it is far below the peak performance found within the increasing crop of PCIe 4.0 options. It's difficult to say what, if any, impact this will have when DirectStorage becomes more commonly used. Older machines with PCIe 2.0 M.2 sockets will not see the sequential benefit, but can still enjoy the general performance and efficiency of the Prime.
MORE: Best SSDs
MORE: How We Test HDDs And SSDs
MORE: All SSD Content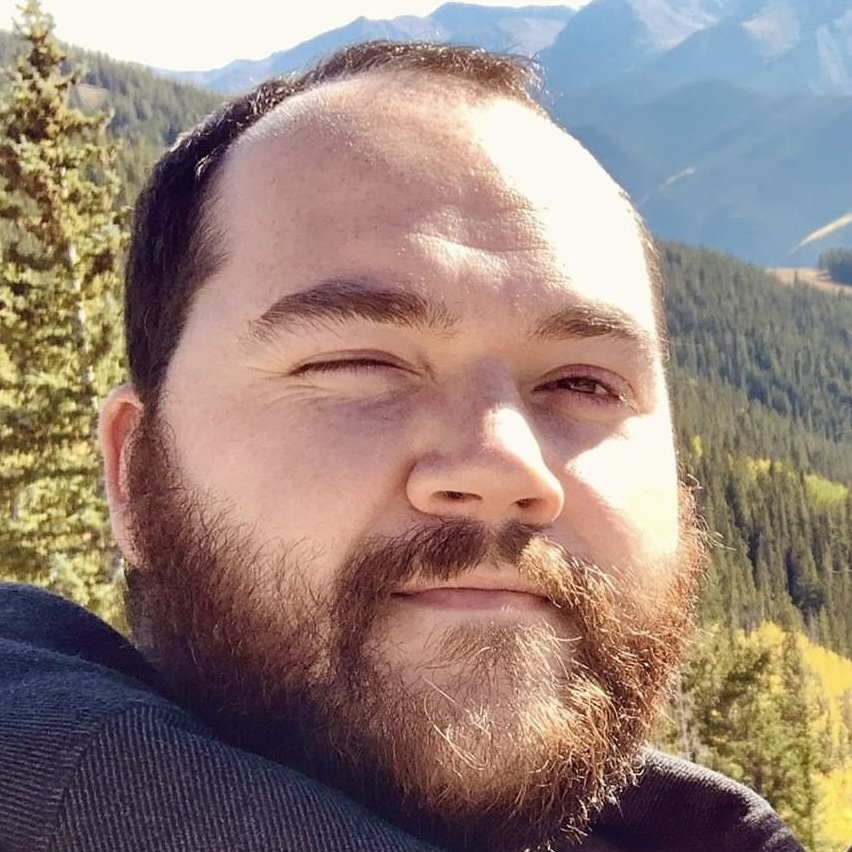 Sean is a Contributing Editor at Tom's Hardware US, covering storage hardware.
There's lots of complaints about Inland's customer service, especially if you didn't buy the drive from a Microcenter.

Reply