Why you can trust Tom's Hardware Our expert reviewers spend hours testing and comparing products and services so you can choose the best for you. Find out more about how we test.
Comparison Products
The Inland TN446 faces other M.2 2230 SSDs that we have tested, including the 1TB Rocket 2230, the Corsair MP600 Mini, the older Inland TN436, the Sabrent Rocket Q4 2230, and the Addlink S91. These are the most popular retail drives that are or will be available. The WD SN740 is basically a shorter Black SN770, so we refer you to that review for now.
We have two series of tests below, with the first two series of tests conducted in the Steam Deck, while the remainder are on our standard PC test bench in Windows 11.
Steam Deck Benchmarks - General
To gauge general Steam Deck performance, we engage in a variety of typical storage situations with active time measurement. These activities include dealing with the default SteamOS through initial setup, re-imaging, initial booting, and booting in general. For game testing, we see how long it takes to install and boot the popular title Hollow Knight. For a full explanation of our testing procedure, see our Steam Deck storage testing article.
Image 1 of 6
The TN446 proved slightly slower than expected when re-imaging the Steam Deck. Three seconds isn't a lot, but it could indicate a firmware or optimization difference in the drives.
Given the performance inconsistencies we see below during sustained write workloads, the flash on our sample may be of a different quality than usual. We witnessed this in other reviews with the Team Group A440 Pro and, more recently, with the Netac NV7000. In general, this should not be taken to represent all drives of a given model but rather a random variance, possibly from early samples.
Steam Deck Benchmarks - KDiskMark and Temperature
One of the most popular, if not the most popular, storage benchmarks is CrysalDiskMark (CDM), which we use in our Windows-based SSD testing suite. This benchmark relies on Microsoft's DiskSpd with templated test settings. CDM lets you quickly see how a drive performs against its idealized, rated specifications, and the benchmark can also hint at a more "real world" feel with low queue depth I/O testing.
The Linux flavor of this benchmark, which is easy to install on the Steam Deck, is KDiskMark. The "K" refers to the KDE desktop environment used on the Deck. KDiskMark relies on the Flexible I/O tester, or FIO, instead of DiskSpd. For the temperature portion, we use data from the SMART sensors on the drive, which can be directly polled and from which the maximum temperature can be extracted.
Image 1 of 9
The TN446 doesn't perform as well as it should in KDiskMark. It falls somewhat behind the similar Rocket 2230 and MP600 Mini. It's not completely unusual for generically-branded SSDs to have performance anomalies, either due to firmware or, in some cases, flash differences. Normally the latter is spotted in the write saturation test, and we did see that above. The real-world impact may not be large, but it could be a factor in your buying decision if the drive is priced the same as the competition.
The TN446 doesn't run unusually hot, but it's still the warmest of the drives we've tested, aside from the older TN436.
PC Trace Testing - 3DMark Storage Benchmark
Built for gamers, 3DMark's Storage Benchmark focuses on real-world gaming performance. Each round in this benchmark stresses storage based on gaming activities, including loading games, saving progress, installing game files, and recording gameplay video streams.
Image 1 of 6
Here we switch to our PC test system, with two series of results. The first series in the album has the drive tested with a PCIe 3.0 connection to emulate the connection speed in the Steam Deck, while the second series contains results with a PCIe 4.0 connection. We'll use this same approach for the remainder of our tests.
The TN446 is right up there with the best in 3DMark, particularly at PCIe 4.0 speeds.
PC Trace Testing – PCMark 10 Storage Benchmark
PCMark 10 is a trace-based benchmark that uses a wide-ranging set of real-world traces from popular applications and everyday tasks to measure the performance of storage devices.
Image 1 of 6
The TN446 is merely average in PCMark 10, but it matches the Rocket 2230 and MP600 Mini in this throughput-intensive workload.
PC Transfer Rates – DiskBench
We use the DiskBench storage benchmarking tool to test file transfer performance with a custom, 50GB dataset. We copy 31,227 files of various types, such as pictures, PDFs, and videos to a new folder and then follow up with a reading test of a newly-written 6.5GB zip file.
Image 1 of 6
All of these drives, aside from the older TN436, fare about the same in DiskBench when limited to PCIe 3.0 speeds. The TLC-based drives do better with PCIe 4.0, although not massively so.
PC Synthetic Testing - ATTO / CrystalDiskMark
ATTO and CrystalDiskMark (CDM) are free and easy-to-use storage benchmarking tools that storage vendors commonly use to assign performance specifications to their products. Both of these tools give us insight into how each device handles different file sizes.
Image 1 of 24
All of the drives tested, aside from the TN436, do quite well in ATTO. This is typical for SSDs powered by the Phison E21T SSD controller. Results are also good for sequential performance in CDM. With sequential writes, however, the QLC-based drives will fall behind when the interface is opened up to 4.0. Random 4KB read performance is also best on the TLC drives, which include the TN446.
PC Sustained Write Performance
Official write specifications are only part of the performance picture. Most SSDs implement a write cache, which is a fast area of (usually) pseudo-SLC programmed flash that absorbs incoming data. Sustained write speeds can suffer tremendously once the workload spills outside of the cache and into the "native" TLC or QLC flash.
We use Iometer to hammer the SSD with sequential writes for 15 minutes to measure both the size of the write cache and performance after the cache is saturated. We also monitor cache recovery via multiple idle rounds.
Image 1 of 6
The TN446 writes at about 4.6 GB/s in pSLC mode for around 14 seconds, making for a cache capacity of over 65GB. The intermediate TLC state writes at over 1.7 GB/s before leveling to an average above 800 MB/s as it hits an inconsistent steady state that drops to about 400 MB/s when folding. This is considerably less consistent than on the Rocket 2230 and MP600 Mini.
When run at PCIe 3.0, the pattern is similar with a lower maximum pSLC speed. Generally speaking, performance will recover to TLC speeds after some idle time.
PC Power Consumption
We use the Quarch HD Programmable Power Module to gain a deeper understanding of power characteristics. Idle power consumption is an important aspect to consider, especially if you're looking for a laptop upgrade as even the best ultrabooks can have mediocre storage.
Some SSDs can consume watts of power at idle while better-suited ones sip just milliwatts. Average workload power consumption and max consumption are two other aspects of power consumption, but performance-per-watt is more important. A drive might consume more power during any given workload, but accomplishing a task faster allows the drive to drop into an idle state more quickly, ultimately saving energy.
For temperature recording we currently poll the drive's primary composite sensor during testing with a 24C ambient.
Image 1 of 8
The TN446 is a small amount less efficient than its TLC peers in both PCIe 3.0 and 4.0 modes. It remains better than the QLC options. That said, any of these drives would work great, aside from the older TN436.
The TN446 hit a maximum temperature of 67C during DiskBench, well below throttling, when run at PCIe 4.0. This is a realistic workload, but within the confines of a ROG Ally, the temperature will be higher. Things may be somewhat better on the 3.0 Deck, but sustained writes will probably lead to throttling in either case. Cooling options are limited on these devices, unfortunately, but this drive does not run hotter than the alternatives.
Test Bench and Testing Notes
Swipe to scroll horizontally
We use an Alder Lake platform with most background applications such as indexing, Windows updates, and anti-virus disabled in the OS to reduce run-to-run variability. Each SSD is prefilled to 50% capacity and tested as a secondary device. Unless noted, we use active cooling for all SSDs.
We also use a stock Steam Deck for our in-Deck testing.
Conclusion
The Inland TN446 isn't exceptional in any of the key metrics, but it is a competent drive that is more than capable of being an excellent internal storage upgrade for your embedded and portable devices. The TN446 largely performs within expectations, but it often isn't quite as good as its identical peers. Specifically, it has uneven results during sustained write workloads and in-the-Deck testing.

More M.2 2230 SSDs are becoming available in retail every day, which is a good thing as it drives prices down. These types of drives used to be expensive or could only be easily purchased after being pulled from an OEM device.

Places like Framework and iFixit eventually offered drives, including the WD SN740 and Micron 2400, with warranties to the wider masses, although it was possible to find these drives in other places before this year. The WD SN740 is very similar to the SN770, a drive that's an excellent performer. However, it's less efficient, and performance also drops off a little at 2TB, making QLC drives potentially a better option, especially if they're less expensive. QLC contenders include the Micron 2400.

This leaves TLC options for the 256GB, 512GB, and 1TB capacity points. The Sabrent Rocket 2230 has all of these covered, but the Corsair MP600 Mini is only available at 1TB. The Inland TN446 threads this needle with both 512GB and 1TB, the two most popular capacity options.

Inland lacks a 256GB or 2TB option for M.2 2230, which makes the TN446 less flexible, particularly as the older TN436 is basically left out in the cold. On the bright side, this means the TN446 is easily compared to those other two drives, although we saw some inconsistency in testing. It's priced well at 512GB right now, making it a solid option, but it will have to come down in order to be a worthwhile alternative at 1TB.
MORE: Best SSDs
MORE: Best External SSDs and Hard Drives
MORE: How We Test HDDs And SSDs
MORE: All SSD Content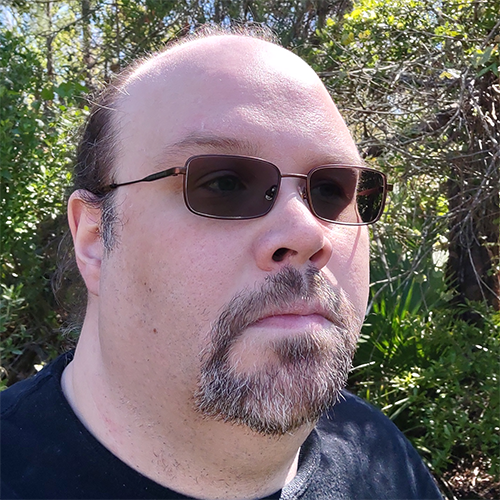 Shane Downing is a Freelance Reviewer for Tom's Hardware US, covering consumer storage hardware.