The Lexar NM790 is an all-around excellent PCIe 4.0 NVMe SSD that would work great in a laptop, desktop, or PS5. It's also priced effectively at 4TB to offer a compelling TLC-based alternative for high capacity.
Pros
+

Good to excellent all-around performance, good sustained

+

Very power-efficient

+

4TB with TLC, and single-sided

+

Pricing is reasonable, but best at 4TB
Cons
-

YMTC flash type could vary
Why you can trust Tom's Hardware Our expert reviewers spend hours testing and comparing products and services so you can choose the best for you. Find out more about how we test.
The Lexar NM790 pleasantly surprises with new hardware rivaling even high-end PCIe 4.0 NVMe SSDs. Typical compromises and trade-offs aren't made, as it packs in 4TB of TLC in a svelte, single-sided design. This SSD is worth a look if you want a lot of fast, efficient storage for your laptop, desktop, or PS5. There are only minor caveats that are worth overlooking, given the unexpected performance results, but this SSD still fills a certain space with other options remaining viable depending on your needs.
Lexar is not an unknown brand, but they have shifted towards YMTC flash in recent times. YMTC's flash has seen some controversy due to US-China political complications, and there have even been rumors that YMTC has borrowed some intellectual property for its NAND. This makes reviewing drives with the newest 232-Layer flash a bit tricky as many manufacturers want to distance themselves, a problem further exacerbated due to the use of China-based Maxio's SSD controllers. However, this hardware is seeing better availability in the U.S., and the NM790 shows why that's hard to ignore.
Specifications
Swipe to scroll horizontally
Header Cell - Column 0

512GB
1TB
2TB
4TB

Header Cell - Column 5

Pricing
$48.96
$69.99
$109.88
$195.16
Form Factor
M.2 2280
M.2 2280
M.2 2280
M.2 2280
Interface / Protocol
x4 PCIe 4.0 | NVMe 2.0
x4 PCIe 4.0 | NVMe 2.0
x4 PCIe 4.0 | NVMe 2.0
x4 PCIe 4.0 | NVMe 2.0
Controller
Maxio MAP1602
Maxio MAP1602
Maxio MAP1602
Maxio MAP1602
DRAM
No (HMB)
No (HMB)
No (HMB)
No (HMB)
Flash Memory
232-Layer YMTC TLC
232-Layer YMTC TLC
232-Layer YMTC TLC
232-Layer YMTC TLC
Sequential Read
7,200 MBps
7,400 MBps
7,400 MBps
7,400 MBps
Sequential Write
4,400 MBps
6,500 MBps
6,500 MBps
6,500 MBps
Random Read
800K
1000K
1000K
1000K
Random Write
800K
900K
900K
900K
Security
N/A
N/A
N/A
N/A
Endurance (TBW)
500TBW
1000TBW
1500TB
3000TBW
Part Number
LNM790X512G-RNNNU/G
LNM790X001T-RNNNU/G
LNM790X002T-RNNNU/G
LNM790X004T-RNNNU/G
Warranty
5-Year
5-Year
5-Year
5-Year
The Lexar NM790 comes in 512GB, 1TB, 2TB, and 4TB capacities, currently at $48.96, $69.99, $109.88, and $196.15, respectively. These prices are all at least somewhat competitive, but the 4TB is likely the most popular option as it's priced extremely well for that much storage. The drive reaches up to 7,400 / 6,500 MBps for sequential reads and writes and 1000K / 900K random read and write IOPS, which is competitive with even top-tier PCIe 4.0 SSDs. All versions have a five-year warranty with an endurance rating of 1000TB of writes per TB capacity.
Software and Accessories
Lexar currently has no software available for its SSDs. We recommend CrystalDiskInfo to get health information for your SSD and free imaging/cloning software like Clonezilla for backup.
A Closer Look
Image 1 of 3
This looks like your standard M.2 NVMe SSD, but careful attention reveals that this drive is single-sided. This is quite the feat for a 4TB TLC drive. Some laptops may require a single-sided SSD, and, in general, such SSDs are easier to work with and cool. The NM790 is a good alternative to the QLC Crucial P3 Plus if you need 4TB in this form factor.

There's also the Samsung 990 Pro 4TB that just launched (testing for this review was completed prior to that drive, though you can see the Lexar NM790 numbers in that review). That's arguably a better drive, but the increase in price looks to be quite steep. We'll need to see where prices settle on the 990 Pro 4TB over time, but the MSRP is over 50% higher than the current Lexar street pricing.
The Maxio MAP1602 is a fast, DRAM-less controller that we first saw on the Acer Predator GM7. Although that drive originally came with YMTC's 2nd generation 128-Layer TLC, there was speculation that it could come with the newer 232-Layer TLC. Lexar would not officially confirm the latter on the NM790, but testing suggests that's what is on this drive. This flash competes with Micron's 232-Layer TLC, which so far has been mostly going to PCIe 5.0 SSDs.
The controller, for its part, is a 4-channel, 12nm design that can push the limits of PCIe 4.0 with its 2400 MT/s bus. Some drives with this controller will drop down to 1600 MT/s to compete more directly with popular budget drives like the WD Black SN770, the Silicon Power UD90, the Team MP44L, the HP FX900, and other drives hovering around the 5 GBps point. With the full bus and 1Tb TLC dies, as is the case with the NM790, this controller can instead compete even with high-end 4.0 drives while being less expensive.
MORE: Best SSDs
MORE: Best External SSDs and Hard Drives
MORE: How We Test HDDs And SSDs
MORE: All SSD Content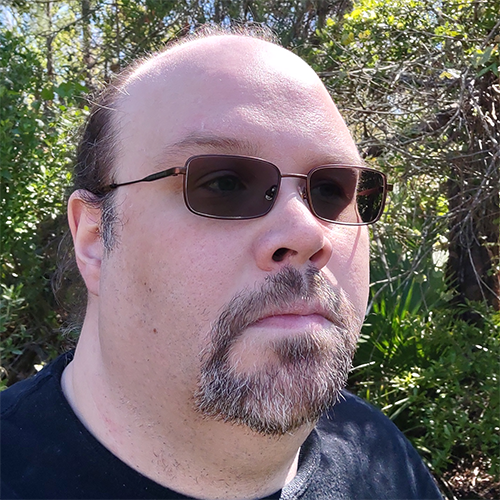 Shane Downing is a Freelance Reviewer for Tom's Hardware US, covering consumer storage hardware.