Samsung has taken the fight to WD by not only offering a 4TB model but also offering it in a single-sided form factor to make it a better fit for laptops and the PS5. It's the fastest 4TB drive we've tested, reigning until that capacity becomes more common with PCIe 5.0 SSDs.
Pros
+

Top tier performance in multiple tests

+

Powerful, single-sided 4TB SSD with TLC

+

Heatsink/RGB option

+

Samsung software and support
Why you can trust Tom's Hardware Our expert reviewers spend hours testing and comparing products and services so you can choose the best for you. Find out more about how we test.
We're starting to see some great 4TB drives come to market, but what about Samsung? Well, the 4TB model promised at the 990 Pro's launch is finally here. A sleek, high-performance SSD is at the top of every enthusiast's list, and you no longer have to settle for 2TB per M.2 slot. Got a powerful laptop for on-the-go content creation? The 990 Pro will fit in that, too, with its cutting-edge single-sided design. Add in Samsung's gold-standard software and support, and you can get 4TB of high-end performance in one nice package. Did we mention you can get it with a heatsink, too?
The 4TB 990 Pro comes on the heels of some exciting, capacious drives with YMTC flash from China. Potential controversy aside, these drives have made big waves with great performance and power efficiency. They've also proven to be inexpensive and, on top of that, single-sided even at 4TB while using superior TLC flash. Samsung answered this easily with a more powerful drive with DRAM that uses its newer V8 TLC, which, despite the layout restricting the drive to just two NAND packages, remains single-sided at 4TB. WD did not achieve this with its SN850X; for that matter, WD omitted its heatsink option at that capacity while Samsung maintained its own.
However, not all has been bright, as Samsung's reputation was sullied earlier this year by problems with several of its SSDs, including the 990 Pro. These issues were largely later fixed with firmware updates, but not before Puget Systems stated it was switching to Sabrent. This makes it more important for Samsung to nail the 4TB 990 Pro as there are a lot of eyes on this space. We think, on the whole, Samsung did just that, although there are some performance nuances to go over. Given recent developments, this may not be the earth-shattering product many expected, but it's now the best 4TB SSD on the market. Let's explore why.
Specifications
Swipe to scroll horizontally
| Product | 1TB | 2TB | 4TB |
| --- | --- | --- | --- |
| Pricing | w/HS | $169.99 | $189.99 | $289.99 | $309.99 | $344.99 | $354.99 |
| Form Factor | M.2 2280 | M.2 2280 | M.2 2280 |
| Interface / Protocol | PCIe 4.0 x4 | PCIe 4.0 x4 | PCIe 4.0 x4 |
| Controller | Samsung Pascal | Samsung Pascal | Samsung Pascal |
| DRAM | LPDDR4 | LPDDR4 | LPDDR4 |
| Flash Memory | 176-Layer V-NAND TLC | 176-Layer V-NAND TLC | 236-Layer (V8) V-NAND TLC |
| Sequential Read | 7,450 MBps | 7,450 MBps | 7,450 MBps |
| Sequential Write | 6,900 MBps | 6,900 MBps | 6,900 MBps |
| Random Read | Up to 1.2M | Up to 1.4M | 1,600K |
| Random Write | Up to 1.55M | Up to 1.55M | 1,550K |
| Security | TCG/Opal 2.0 | TCG/Opal 2.0 | TCG/Opal 2.0 |
| Endurance (TBW) | 600TB | 1200TB | 2400TB |
| Part Number | w/HS | MZ-V9P1T0BW | MZ-V9P1T0CW | MZ-V9P2T0BW | MZ-V9P2T0CW | MZ-V9P4T0BW | MZ-V9P4T0CW |
| Height | w/HS | 2.30mm | 8.20mm | 2.30mm | 8.20mm | 2.30mm | 8.88mm (Single-Sided) |
| Warranty | 5-Year | 5-Year | 5-Year |
The new Samsung 990 Pro is available at 4TB and can reach up to 7,450 / 6,900 MB/s for sequential reads and writes. This is effectively at the limits of the PCIe 4.0 interface. It raises the bar on IOPS, reaching a staggering 1.6 / 1.55 million random read and write IOPS, respectively. Samsung backs this with a five-year warranty rated for 2400TB of endurance, which is more than enough. Launch pricing is $344.99 and $354.99 for the bare and heatsinked models, respectively. This drive carries a significant premium, but it's worth $10 more for the heatsink, and further, we expect retail sale prices to be well below these values, as we've seen with other 990 Pro models.
Software and Accessories
Samsung supports the 990 Pro with its Samsung Data Migration software, which enables you to migrate your existing drive to the new Samsung drive and its gold standard Samsung Magician application. As of September of this year, this application is on version 8.0. This SSD toolbox contains several features, including drive and system information, diagnostics, performance testing and optimization, overprovisioning, LED/RGB control, encryption, and more. It even has a chatbot virtual assistant. It's also a good way to keep your firmware up to date.
A Closer Look
Image 1 of 2
This is a standard Samsung drive, arriving in tight packaging without an abundance of fanfare. The 4TB 990 Pro does not look out of the ordinary, which is worth mentioning because counterfeit Samsung drives are rising. In fact, Samsung has a feature in its Magician software to detect counterfeit drives for this reason. If you peel back the label, which, despite common belief, generally does not void the drive's warranty, you can determine if the drive is legitimate by checking out the hardware.
Specifically, look for the Pascal SSD controller, Samsung's DRAM, and Samsung's flash, although the latter two can sometimes appear on other drives. It's also possible for counterfeiters to apply fake coding on components in addition to fake labels, but in both cases, there will be signs of tampering if you compare it to legitimate samples. Samsung is sticking with its single-sided, two-package design, which would be challenging to copy with 4TB of actual capacity, so there's that, too.
Image 1 of 2
This single-sided design is quite nice for laptops and ultrabooks, some of which require a single-sided drive and small form factor builds. It's nice for the PS5, too. It can be easier to cool a single-sided drive, and Samsung's optional heatsink is a good investment for the console and your PC if you can fit it. Although we did not look at the heatsink today, it does have RGB LEDs like the earlier, smaller SKUs. One additional point worth mentioning is that Samsung can offer its heatsink at 4TB, unlike the 4TB WD Black SN850X, because the latter is double-sided. WD did overcome this limitation with the PS5-marketed SN850P, but that was an unpopular release.
MORE: Best Hard Drives
MORE: Best SSDs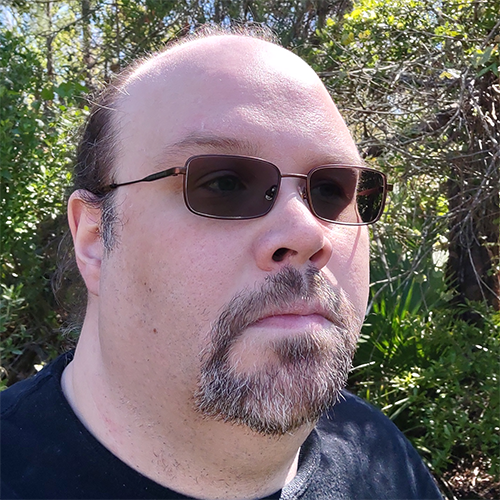 Shane Downing is a Freelance Reviewer for Tom's Hardware US, covering consumer storage hardware.