Why you can trust Tom's Hardware Our expert reviewers spend hours testing and comparing products and services so you can choose the best for you. Find out more about how we test.
Comparison Products
For a long time, 1TB was the sweet spot for NVMe SSD capacity, but the advent of fast PCIe 4.0 SSDs pushed that up to 2TB for larger caches and the very best sustained performance. 4TB remains a stretch but is becoming a more popular capacity now that less expensive options exist, like the Lexar NM790 and Addlink A93. For truly high-end drives with eight-channel controllers and DRAM, this means SSDs using the Phison E18 and InnoGrit IG5236 controllers, with the SMI SM2264 in ADATA's 960 series - the Legend 960 and heatsinked ADATA Legend 960 Max - being a rare exception.
When it launched, the Samsung 990 Pro benchmarked up there with the Solidigm P44 Pro and WD Black SN850X, topping out at 2TB along with the P44 Pro. WD's SN850X was the premier 4TB option, with earlier PCIe 4.0 drives becoming more affordable in response. These include the Sabrent Rocket 4 Plus and DirectStorage-optimized Rocket 4 Plus-G, the Seagate FireCuda 530, the Team Group Cardea A440 Pro, and the Netac NV7000.
To show just how far we've come, we'll also look at representative PCIe 3.0 SSDs like the Sabrent Rocket and the WD Red SN700, which have TLC, and first-generation PCIe 4.0 drives, including the Cardea Z44Q and Rocket Q4, which use QLC to reach 4TB easily. It's becoming difficult to recommend older drives even if your system can only provide PCIe 3.0 levels of bandwidth as controller and flash technology continue to improve.
Trace Testing - 3DMark Storage Benchmark
Built for gamers, 3DMark's Storage Benchmark focuses on real-world gaming performance. Each round in this benchmark stresses storage based on gaming activities including loading games, saving progress, installing game files, and recording gameplay video streams.
Image 1 of 3
The 4TB 990 Pro brings top numbers in 3DMark, defeating all other tested drives.
Samsung has marketed this drive for the PS5 and has emphasized its nickel-plated controller, heat spreading label, and Dynamic Thermal Guard (DTG) technology, which will help in that environment. These and other features could also help maintain performance with future DirectStorage gaming titles on the PC. Still, running the drive with a heatsink is recommended, and luckily, Samsung offers a separate model with that addition.
However, less expensive drives like the NM790 and A93 are probably the better bang for the buck if you're looking for a gaming drive. These drives might not even need a heatsink, but that option is available on the A93.
Trace Testing – PCMark 10 Storage Benchmark
PCMark 10 is a trace-based benchmark that uses a wide-ranging set of real-world traces from popular applications and everyday tasks to measure the performance of storage devices.
Image 1 of 3
The 990 Pro's lead in PCMark 10 is even greater than it is in 3DMark. This underlines why we recommend the 990 Pro and two other drives - the SN850X and P44 Pro - if you're looking for the highest levels of performance. Previously, this was a recommendation at 1TB and 2TB specifically, with only the SN850X having a 4TB option.
Now that the 4TB 990 Pro has arrived, we can safely say it is the way to go if you need that much capacity and a high level of performance. The SN850X is also fast, and so are PCIe 5.0 SSDs, but the latter comes with an uncomfortably high price premium. If you are instead looking for "fast enough" general-purpose storage, many of the drives tested today - like the FireCuda 530, Rocket 4 Plus/Plus-G, etc. - will work just fine. If you're looking at something for the PS5 or your laptop, that is, devices where a cooler-running and more efficient drive make sense, the NM790, A93, MP44, and drives like those are more sensible, especially as they can be found inexpensively at 4TB.
Transfer Rates – DiskBench
We use the DiskBench storage benchmarking tool to test file transfer performance with a custom, 50GB dataset. We copy 31,227 files of various types, such as pictures, PDFs, and videos to a new folder and then follow-up with a reading test of a newly-written 6.5GB zip file.
Image 1 of 3
The 990 Pro is near the top in DiskBench, getting close to the NM790 and A93 where it counts. The flash on those drives and the 4TB 990 Pro are generationally comparable, but YMTC's TLC has 50% more planes - six against four - which can help make up for the shortcomings of the four-channel Maxio MAP1602 SSD controller that the latter two drives use. Micron also has 232-Layer, six-plane TLC, which so far we've only tested on PCIe 5.0 SSDs such as the Crucial T700.
Samsung's 236-Layer V8 TLC, used to make the 4TB 990 Pro a reality, is not particularly faster than the previous 176-Layer V7 used on the 990 Pro's smaller capacity variants. Finer details on what's changed can be found in Samsung's ISSCC 2022 presentation, but flash manufacturers do not have to stick to their plans. We've seen Kioxia and WD change up their BiCS designs multiple times. However, it is safe to say that Samsung was shooting for higher capacity with this generation of flash, which is in line with the strategy employed by Micron and YMTC. It simply focused on maintaining performance in that transition rather than adding more planes to bump up potential bandwidth.
One consequence of this approach is that Samsung has moved from a single-deck to a double-deck flash array design. This can be less efficient in terms of data layer ratio as you need more gates, and the higher layer count, in general, adds complexity. The bottom line for you, the buyer, is that this is a transition generation of flash, which Samsung has introduced with a 4TB SKU, which means there's not a lot of reason to upgrade unless you want that much capacity. Samsung has sweetened the deal with a single-sided design, which could alter the equation if you want this kind of performance in a slim form factor.
Synthetic Testing - ATTO / CrystalDiskMark
ATTO and CrystalDiskMark (CDM) are free and easy-to-use storage benchmarking tools that SSD vendors commonly use to assign performance specifications to their products. Both of these tools give us insight into how each device handles different file sizes.
Image 1 of 12
The 990 Pro has strong ATTO write results but a curious deviation for ATTO reads. This is not a feature of just the 4TB, as it's also visible in the 2TB results. In fact, it is also present for the 980 Pro in all capacities. This could be a nuance of Samsung's controller and/or flash technology and may stem from the chosen method of read interleaving. The QD1 sequential read result from CDM reflects the difficulty in keeping up with the six-plane flash on the A93 and NM790.
Random write latency is not particularly good on the 990 Pro. That is one area where Phison really nailed it on its E18 controller. When paired with Micron's 176-Layer TLC, as is the case with several drives here, that gets very good results. However, Samsung remains king when it comes to random read latency, which is more important. The 4TB 990 Pro isn't as quick as the 2TB, and this might be chalked up to the flash on the 4TB, which, while new, actually has a higher listed 4KB read latency as it is documented. This is not a bad trade-off for twice the flash density, which, even in-generation, will increase latency from an extra addressing cycle.
One final point is that the 4TB 990 Pro is rated for higher random read IOPS than its 2TB counterpart and, in fact, higher than the original 4TB placeholder specification. This makes sense as Samsung has shifted from V7 to V8 flash. Samsung achieved this performance gain with multiple technical improvements, but essentially, it uses additional cell information to reduce interference. The result is a record-setting result for peak random read at high queue depth compared to all other PCIe 4.0 SSDs.
Sustained Write Performance and Cache Recovery
Official write specifications are only part of the performance picture. Most SSDs implement a write cache, which is a fast area of (usually) pseudo-SLC programmed flash that absorbs incoming data. Sustained write speeds can suffer tremendously once the workload spills outside of the cache and into the "native" TLC or QLC flash.
We use Iometer to hammer the SSD with sequential writes for 15 minutes to measure both the size of the write cache and performance after the cache is saturated. We also monitor cache recovery via multiple idle rounds.
Image 1 of 3
The 4TB 990 Pro writes at up to 6.2 GB/s in pSLC mode for over 75 seconds. Although there is not a lot of variation in write speed, the first few seconds are more consistent. This is due to Samsung's hybrid pSLC cache, or TurboWrite 2.0. The 4TB model of the 990 Pro is officially specified as having 10GB of static pSLC and 432GB of "intelligent" or dynamic pSLC.
This technology is not particularly complex and, in our experience, operates on first-in-first-out (FIFO) principles where data is written to the static or default portion first and, likewise, that portion is evacuated first. It usually takes more idle time to move data from the dynamic portion, which makes sense as that portion is not dedicated. It's also usually much larger, so it can accommodate write deferment and hold data for improved reads to improve overall endurance and performance, respectively.
The drive did not drop down to a folding state like most other drives in our testing, instead holding steady in TLC mode at above 1.6 GB/s. This presents steady state performance on par with many of the other drives. YMTC's six-plane flash on the A93 and NM790 has a faster middle state, and we have seen significantly better TLC write speeds on many 2TB+ SSDs. To simplify, the 990 Pro balances capacity and performance such that its non-pSLC speeds are not particularly impressive, but this is traded off for excellent consistency.
This becomes more interesting when you limit your pool of drives to single-sided designs. Sure, the new class of drives, including the A93, NM790, and MP44, are 4TB and single-sided, but they lack the powerful eight-channel controller and DRAM of the 990 Pro. Those components take up space, usually limiting the drive to two NAND packages per side. You need a maximum of sixteen dies per package of dense, 1Tb flash dies to keep that single-sided, which is considerably more difficult with high-speed flash. So, while you do have powerful 4TB SSDs to pick from if you want consistently high performance, the 990 Pro puts that into a cutting-edge package.
To avoid getting overly technical, stacking more dies in a package makes it more difficult to maintain a high interface speed due to weakening signal integrity. This can also reduce power efficiency. Additionally, dense packages can increase latency in some cases. Between the flash controller and NAND flash itself, Samsung uses F-chips, currently produced in 20nm, to compensate for these issues in multiple ways to meet the requirements for Toggle 5.0 at up to 3 Gb/s per pin, or 3,000 MT/s. To put this into tangible terms, Samsung continues to lead the way with its technological prowess, which results in a top-tier product like the single-sided 4TB 990 Pro.
Power Consumption and Temperature
We use the Quarch HD Programmable Power Module to gain a deeper understanding of power characteristics. Idle power consumption is an important aspect to consider, especially if you're looking for a laptop upgrade, as even the best ultrabooks can have mediocre storage.
Some SSDs can consume watts of power at idle, while better-suited ones sip just milliwatts. Average workload power consumption and max consumption are two other aspects of power consumption, but performance-per-watt is more important. A drive might consume more power during any given workload, but accomplishing a task faster allows the drive to drop into an idle state more quickly, ultimately saving energy.
For temperature recording, we currently poll the drive's primary composite sensor during testing with a 24C ambient.
Image 1 of 4
The 4TB 990 Pro is fairly efficient but not incredibly so. It's less efficient than the 2TB model and also less efficient than the 2TB SN850X and P44 Pro, but we're specifically looking at 4TB drives here. It readily beats Micron's flash on Phison's E18 controller, used on several drives tested today. Combined with its excellent performance and single-sided, no-compromise design, that puts the 990 Pro on top for all-around 4TB high-end 4.0 SSDs.
The much more efficient four-channel, DRAM-less Maxio MAP1602 design, which also uses YMTC's efficient wafer-on-wafer 232-Layer TLC, blows away the competition. Drives like the A93, NM790, and MP44 will run cooler and more efficiently, which, if you really need 4TB of space, makes them easy picks for the PS5, laptops, and tighter builds. More powerful drives, if you really want or need that power, are harder to justify in those cases, but the 990 Pro is attempting to thread that needle. In many cases, it's a worthwhile compromise.
We still recommend running the 990 Pro with a heatsink, if possible, and Samsung's integrated option is a good pick as it's designed to fit the PS5. A good motherboard or aftermarket M.2 heatsink should do the trick, though. That's not to say you can't run this with just the label in a laptop, but it's likely to get toasty during sustained workloads if the system lacks sufficient cooling.
Test Bench and Testing Notes
Swipe to scroll horizontally
We use an Alder Lake platform with most background applications such as indexing, Windows updates, and anti-virus disabled in the OS to reduce run-to-run variability. Each SSD is prefilled to 50% capacity and tested as a secondary device. Unless noted, we use active cooling for all SSDs.
Bottom Line
If you're looking for the ultimate 4TB NVMe SSD, look no further. The new 990 Pro does not disappoint, providing excellent performance with minimal compromise. It's fast, it's single-sided, it's sufficiently power-efficient, and its heatsink option makes it a solid buy. Technically, there are faster PCIe 5.0 SSDs, but aside from sequential burst performance the 990 Pro is the more compelling option. We continue to recommend PCIe 4.0 SSDs unless you specifically need the extra bandwidth of PCIe 5.0.
The 990 Pro also continues to pull away from licensed Phison E18 SSDs, and Solidigm's P44 Pro has no response at this time. WD has had the 4TB SN850X out for some time, and that has been the most popular performance SSD at that capacity. However, WD offers no heatsink option at that capacity in part because the drive has to be double-sided. That's usually not a problem, but Samsung's single-sided design does make it more attractive in some cases, such as for use in laptops. The heatsink option also makes it a good choice for desktops and the PS5, while WD had to release its SN850P to add a heatsink for PS5 use.
It's true that for capacity and sustained performance, that is, for heavier workloads, you can probably save some money with an E18- or IG5236-based alternative like the Silicon Power XS70. An eight-channel controller with DRAM provides a lot of oomph, but is less efficient. If you're really on a budget, there are some great four-channel drives now available that can push 4TB in a single-sided form factor. These include the Addlink A93, the Team MP44, and the Lexar NM790, among others. You can even drop down to QLC with the Corsair MP600 Core XT or Crucial P3 Plus, which is perfectly suitable for a gaming drive.
If, however, you want the very best performance, we continue to recommend the 990 Pro, the SN850X, and the P44 Pro. Where the 990 Pro stands out is at the 4TB capacity with this release. There is the SN850P which, at this time, is priced close to the 4TB 990 Pro's MSRP, but that drive has been derided as being overpriced since it's a glorified SN850X. We'd easily take the 990 Pro at or near the same price - this is the drive to get if you want the best all-around 4TB drive on the market.
Speaking of price, we would like to see this drive come down a bit from its MSRP, which is likely to be the case before too long. There have been some moves in the 3D flash market to bolster NAND prices, with Samsung leading the way, but for now, prices are still relatively low. Samsung chose to go with its new V8 flash on this 4TB model as it begins to finish the transition to COP and string stacking, so you can't expect miracles, but it makes for a great product anyway, and it buys some time for a standalone 5.0 part. For now, the 990 Pro is the high-performance drive to get if you're looking for the fastest 4TB model on the market.
MORE: Best Hard Drives
MORE: Best SSDs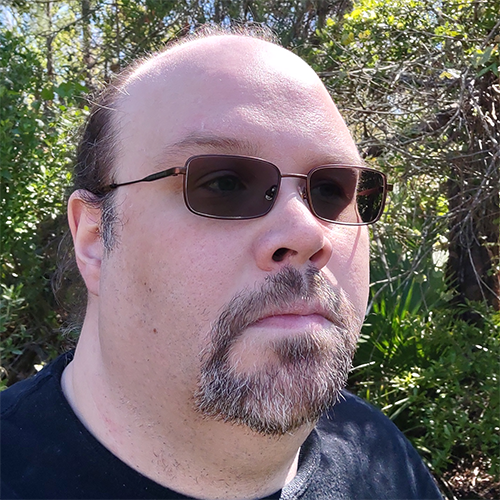 Shane Downing is a Freelance Reviewer for Tom's Hardware US, covering consumer storage hardware.