Why you can trust Tom's Hardware Our expert reviewers spend hours testing and comparing products and services so you can choose the best for you. Find out more about how we test.
Comparison Products
We compare the Patriot P400 to all of its primary rivals, like the similarly-equipped HP FX900, the WD Blue SN570, the Samsung 980, and the WD Black SN770. We also threw in other high-end PCIe 4.0 drives, like the proprietary Crucial P5 Plus and Samsung 980 Pro. We also included a drive that uses the same flash as the P400 but coupled with DRAM and the Phison E18 controller, the Kingston Fury Renegade. All of these drives are 1TB.
Trace Testing - 3DMark Storage Benchmark
Built for gamers, 3DMark's Storage Benchmark focuses on real-world gaming performance. Each round in this benchmark stresses storage based on gaming activities including loading games, saving progress, installing game files, and recording gameplay video streams.
Image 1 of 3
As expected, the P400 scores right alongside the FX900, with the closest rival otherwise being the WD SN570. This test shows how well-optimized the WD SN770 is as it pulls away from the pack, challenging even high-end drives.
Trace Testing – PCMark 10 Storage Benchmark
PCMark 10 is a trace-based benchmark that uses a wide-ranging set of real-world traces from popular applications and everyday tasks to measure the performance of storage devices.
Image 1 of 3
PCMark shows a similar distribution, although some drives, like the P5 Plus, do better here than on 3DMark.
Transfer Rates – DiskBench
We use the DiskBench storage benchmarking tool to test file transfer performance with a custom, 50GB dataset. We copy 31,227 files of various types, such as pictures, PDFs, and videos to a new folder and then follow-up with a reading test of a newly-written 6.5GB zip file.
Image 1 of 2
DiskBench has three distinct performance bands due to bandwidth differences: the PCIe 3.0 drives at the bottom, the lower-end PCIe 4.0 drives in the middle, and the high-end 4.0 drives at the top. The exception would be the Crucial P5 Plus with file copies. Therefore, this test does not accurately reflect something like PS5 load times, and any compliant drive, including the P400, should be more than fast enough for that type of usage.
We see that the lower-end 4.0 drives offer a compromise when it comes to bandwidth which might help separate these options from even high-end 3.0 drives. The P400 lacks DRAM but has flash of a speed that can be difficult to find on PCIe 3.0 drives, possibly positively impacting workloads not bound by bandwidth.
Synthetic Testing - ATTO / CrystalDiskMark
ATTO and CrystalDiskMark (CDM) are free and easy-to-use storage benchmarking tools that SSD vendors commonly use to assign performance specifications to their products. Both of these tools give us insight into how each device handles different file sizes.
Image 1 of 14
The P400 performs similarly to the FX900 in ATTO, with good write results but only mediocre results during the read workload. As with the FX900, there's a bit of a drop in the read graph. This seems to be a "feature" of InnoGrit controllers, which may require a bit more optimization.
With the CDM sequential results, we see a similar pattern as we did with DiskBench: three zones that vary more or less by available bandwidth. This again makes the P400 and its direct competition a bit of a compromise for those with PCIe 4.0-compatible systems. However, we can see by the low queue depth random results that flash quality plays a role. The P400 and FX900 do well there, especially with random reads. Traditionally that has been a valuable metric for "real world" performance and demonstrates that this drive is more than enough.
The IG5220 also demonstrates that it's a powerful SSD controller with its results at higher queue depths. It helps the P400 exceed the Crucial SN770 and even the Crucial P5 Plus during read workloads while matching the P5 Plus with writes and handily beating the WD SN570 and Samsung 980 in either scenario. Those two last drives are, again, PCIe 3.0 drives. We hinted above that 4.0 drives are more likely to have newer flash and more powerful controllers, which seems borne out by the results here, even if these are unrealistic workloads that may also be bound by the interface.
Sustained Write Performance and Cache Recovery
Official write specifications are only part of the performance picture. Most SSDs implement a write cache, which is a fast area of (usually) pseudo-SLC programmed flash that absorbs incoming data. Sustained write speeds can suffer tremendously once the workload spills outside of the cache and into the "native" TLC or QLC flash. We use Iometer to hammer the SSD with sequential writes for 15 minutes to measure both the size of the write cache and performance after the cache is saturated. We also monitor cache recovery via multiple idle rounds.
Image 1 of 5
The P400's SLC cache capacity is similar to the FX900's, coming in at around 300GB. This is very large but leaves some room for TLC so that it has a graceful post-SLC decline. The P400 generally writes a tiny bit slower than the FX900, but conversely, it can write a bit longer in both SLC and TLC modes. The outcome is almost precisely the same: 4.7 GBps or so for SLC, almost 2 GBps for TLC, then folding around 500 MBps. InnoGrit drives tend not to have great SLC recovery but can usually manage to jump back up to TLC speeds if tested.
As with the FX900, this is a very good result for a budget, DRAM-less drive. This is largely thanks to the excellent flash and how these drives are designed with the IG5220 controller. It's flexible and fast, obviously faster than the WD SN570 and Samsung 980. The WD SN770 is much closer but lacks that middle-performance state. It's possible you could make use of the P400's heavy endurance with this realization, although we wouldn't consider that a realistic selling point.
Power Consumption & Temperature
We use the Quarch HD Programmable Power Module to gain a deeper understanding of power characteristics. Idle power consumption is an important aspect to consider, especially if you're looking for a laptop upgrade as even the best ultrabooks can have mediocre storage.
Some SSDs can consume watts of power at idle while better-suited ones sip just milliwatts. Average workload power consumption and max consumption are two other aspects of power consumption, but performance-per-watt is more important. A drive might consume more power during any given workload, but accomplishing a task faster allows the drive to drop into an idle state more quickly, ultimately saving energy.
We also monitor the drive's temperature via the S.M.A.R.T. data and an IR thermometer to see when (or if) thermal throttling kicks in and how it impacts performance. Remember that results will vary based on the workload and ambient air temperature.
Image 1 of 4
Since our power testing is currently based on a large file copy, it tends to favor drives that can finish that task faster. That's usually faster drives in terms of interface and flash. That's one reason the SK hynix Platinum P41 (not shown) did so well in our recent review, beating even the legendary Gold P31. The HP FX900 also beat the Gold P31 as it uses the fastest flash coupled with an efficient 4-channel controller.
The P400, however, has given us different and unexpected results than the FX900. It's less power-efficient, although it still beats the PCIe 3.0 drives. It's also within contention of many high-end drives. Our idle power result — which is worst-case and should not be used to gauge a potential laptop experience — is also peculiarly high. This seems to be a firmware quirk with the P400 not using its power states as effectively as possible. It's possible Patriot tuned this drive for maximum performance, although we suspect this makes little subjective difference in practice.
The P400 also ran hotter than the FX900, as perhaps anticipated above when looking at the heat spreader. It idled in the mid-to-high-50Cs, with a 24C ambient. The heat spreader surface was a bit cooler, but also quite warm. However, the heat spreader proved sufficient to keep the drive from throttling. We measured a peak of 75C. This is still significantly hotter than the FX900 and likely hotter than the ADATA offerings; however, it's adequate for its intended market.
Test Bench and Testing Notes
Swipe to scroll horizontally
| | |
| --- | --- |
| CPU | Intel Core i9-11900K |
| Motherboard | ASRock Z590 Taichi |
| Memory | 2x8GB Kingston HyperX Predator DDR4 5333 |
| Graphics | Intel UHD Graphics 750 |
| CPU Cooling | Alphacool Eissturm Hurricane Copper 45 3x140mm |
| Case | Streacom BC1 Open Benchtable |
| Power Supply | Corsair SF750 Platinum |
| OS Storage | WD_Black SN850 2TB |
| Operating System | Windows 10 Pro 64-bit 20H2 |
We use a Rocket Lake platform with most background applications such as indexing, windows updates, and anti-virus disabled in the OS to reduce run-to-run variability. Each SSD is prefilled to 50% capacity and tested as a secondary device. Unless noted, we use active cooling for all SSDs.
Conclusion
Patriot is a known brand but has rarely stood out of the pack, and that's no different with the P400. It's very similar to the HP FX900 we previously reviewed. The PCIe 4.0 market has been getting more complex over time with more hardware and different drives available. Our review of WD's SN770 has shown what a DRAM-less drive is capable of — which is to say, they're enough for everyone but don't carry a premium price. The P400 has stiff competition that grows by the day, as we have not yet seen what the E21T and SM2269XT controllers can do, not to mention newer flash from manufacturers not named Micron.
Moving away from those technical aspects, what does the P400 offer uniquely? It does have a graphene heat spreader, which is better than a plain label. The FX900 has graphene padding and other drives have metal heat spreaders or even heatsinks, though. That's particularly true for PS5 drives, although we suspect good cooling is not at all a requirement there. The Platinum P41, which is a high-end drive, manages without any special cooling. The P400 also has a shorter warranty than its peers, at three years instead of five, although it makes up for it with a very high endurance rating. We suspect this is mostly for marketing purposes, but it's there for those that care.
In any case, we had no problems with overheating, and the P400's overall performance was quite good. For general use, this will get you there and then some, all while offering a taste of the benefits PCIe 4.0 bandwidth can provide. Budget PCIe 3.0 drives can be had a bit more cheaply in many cases, so this type of drive fits a nice milieu; after all, having more options is not a bad thing. The competition will likely be tougher in the future. It was tempting to drop this drive down half a point since it doesn't seem quite as polished as the FX900; however, it's cheaper than that drive and the SN770, making it a fair trade. We have not tested Adata's analogous drives yet, but those might be the most compelling alternative.
The P400 is an easy choice for a cheap PS5 drive if you don't need the capacity. Technically, the FX900 has a larger 2TB SKU, but we have not seen it available. In any case, 1TB is the sweet spot for this type of hardware, and that's where most of the competition lies. For a PC, this is an excellent choice for a first-time PCIe 4.0 build that's on a budget; you get more bandwidth without any real downsides in general performance. It's a safe purchase, and we're glad users have lots of options with more to come.
MORE: Best SSDs
MORE: How We Test HDDs And SSDs
MORE: All SSD Content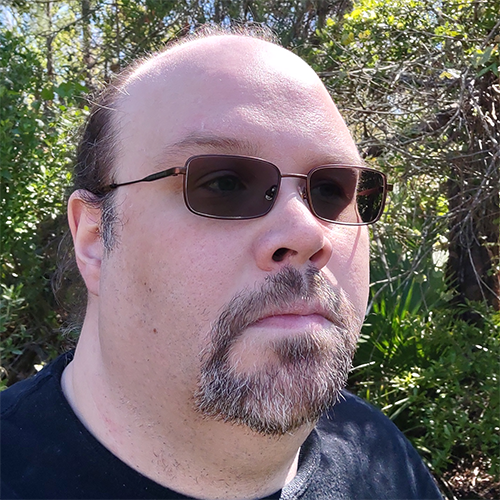 Shane Downing is a Freelance Reviewer for Tom's Hardware US, covering consumer storage hardware.
I think 1 TB is too small for a primary PC system.

2 TB is great and would allow a lot of people to go with only one drive.

3 TB - Seems like someone should try and see if this takes in the marketplace.

Reply

Odd how the SK Hynix P41 wasn't on there, despite TH calling it the best PCIe 4.0 drive they've tested.

The SK hynix Platinum P41 delivers on expectations with unrivaled performance and power efficiency. It's the best consumer PCIe 4.0 SSD we've tested to date, proving that a winning formula can be made even better.

Reply