The 22TB WD Gold is a specialty hard drive. Its OptiNAND and ArmorCache technologies have unique performance and reliability benefits, but it is not ideal for raw storage. It's best for multi-HDD storage solutions with specific needs.
Pros
+

OptiNAND and ArmorCache technology

+

Large capacity

+

Good warranty, software support
Cons
-

High pricing

-

Performance leaves something to be desired
Why you can trust Tom's Hardware Our expert reviewers spend hours testing and comparing products and services so you can choose the best for you. Find out more about how we test.
WD's 22TB Gold HDD has arrived in our labs. WD has segmented its products with a basic color scheme from Green to Blue, Blue to Black, and Black to Gold, with Gold being the high-end enterprise hard drive storage solution. It's the pinnacle of the product stack with the very highest capacities, the highest sustained transfer rates, and all of the top features — like the new ArmorCache — for performance and reliability. It's potentially the best HDD you can buy, but it's also not meant to replace your Blues and Blacks, or your SSDs, for that matter. It's made for multi-drive, high-performance environments where uptime and data integrity are of paramount importance.

WD has other models, too, like Purple for surveillance and Red for NAS. These two are technically closer to Gold in the hierarchy, being almost lateral siblings. The Red Pro and Purple Pro have OptiNAND technology at 22TB. Green, for its part, has been effectively phased out as the Blue line has taken up the slack for budget, low RPM solutions. The consumer lines have a capacity limit of 10TB with the Black. This leaves Gold for the enterprise-class with extreme capacity, reliability, and performance. While larger capacities are on the way, 22TB is currently the highest offering — and also the first drive to use WD's OptiNAND-based ArmorCache technology. This might be the 22TB Gold drive's real standout feature.
Specifications
Swipe to scroll horizontally
| Product | Western Digital Gold HDD |
| --- | --- |
| Capacity | 22TB |
| Model # | WD221KRYZ |
| Pricing | $549.99 |
| Cost per TB | $25.00 |
| Interface | SATA 6 Gb/s |
| Form Factor | 3.5" |
| Technology | CMR |
| RPM | 7200 |
| Sustained Transfer Rate | Up to 291 MB/s |
| Cache | 512MB |
| Operating Power | 7.1W |
| Noise | 32 dBA (seek avg) |
| Workload Rate Limit | 550TB/Yr |
| MTBF | 2.5M hours |
| Warranty | 5-Year |
The WD Gold HDD is available in a variety of capacities, starting at 1TB and currently going all the way up to 22TB. We're looking at the latter today, a SKU that sets itself apart from the rest as it alone has the ArmorCache feature. The drive is otherwise your standard 3.5", 7200 RPM HDD, able to reach up to 291 MB/s sustained with an ample 512MB DRAM cache. It's an enterprise drive, and so it has a full five-year warranty along with a 2.5 million hours MTBF rating and a workload rate limit (WRL) of 550TB per year. Currently, this is priced at $549.99, although you can save some money with the right discount.

22TB is still a very high capacity for hard drives, even with plans for 30TB and more on the horizon. As such, you pay a premium, and there are not many alternatives to the WD Gold. WD's own Purple Pro is about $100 less expensive right now and has very similar technology, but it lacks ArmorCache and also has a reduced sustained transfer rate of 265 MB/s. This is also true of the Red Pro, available at 22TB for even less than the surveillance-oriented Purple Pro. Seagate has its IronWolf Pro and Exos X22, also at reduced cost in comparison, but these do not have WD's OptiNAND technology and also have no ArmorCache feature.
Software and Accessories
WD has two downloads on its site for HDDs: the Western Digital Dashboard and Acronis True Image for Western Digital. The first allows you to analyze disk attributes including SMART and drive firmware. The second is used to backup, clone, and image systems and files/folders with an OEM version of Acronis True Image. This comes with a five-year license.
A Closer Look
Image 1 of 4
The WD Gold certainly doesn't look special. HDDs, in general, are not as diverse as SSDs in this respect. Some WD HDDs do stand out internally, including the 22TB Gold, as they have an onboard iNAND and a controller for the flash due to WD's OptiNAND technology, which we covered previously with the WD Red Pro. This technology uses non-volatile flash memory to store important metadata, such as for repeatable runout (RRO) and for sector-level write operation records to reduce adjacent track interference (ATI). To put it more simply, OptiNand improves performance and allows for higher-capacity drives, although it can also reduce DRAM overhead, and associated functions may improve reliability.

Improved metadata efficiency is only part of what OptiNAND can provide. Using some of the flash, 128MB, to store data from DRAM during emergency power off (EPO) can improve drive performance without a corresponding risk of data loss. This is the crux of the ArmorCache feature. With ArmorCache and the write cache disabled (WCD), which has no data loss risk by nature, random write IOPS can reach the same level as write cache enabled (WCE) mode on normal drives. At the same time, data is safe from power loss if the drive is used in the WCE mode. This is of significant value for some use cases.

Most systems default to WCE, which can increase host/software overhead if there's a need to ensure data integrity, and the risk of critical data loss is a significant factor to consider as well. While only 128MB of iNAND is reserved for power loss metadata, user data in DRAM is also protected as it can be written to flash during sudden power loss with the use of the remaining rotational energy of the spinning disks. ArmorCache can also be disabled in WCE mode for specific environments if desired.

The write cache can also be disabled (WCD) completely for maximum protection but with a corresponding performance loss, as all data must be guaranteed. ArmorCache can still help here, but flushing amount depends on transfer length. Applications that utilize HDDs generally deal in larger transfer sizes, and in this scenario, ArmorCache can improve random write IOPS significantly, reaching WCE performance levels. The both-mode improvements from ArmorCache let the 22TB Gold stand out from its peers.
MORE: Best Hard Drives
MORE: Best SSDs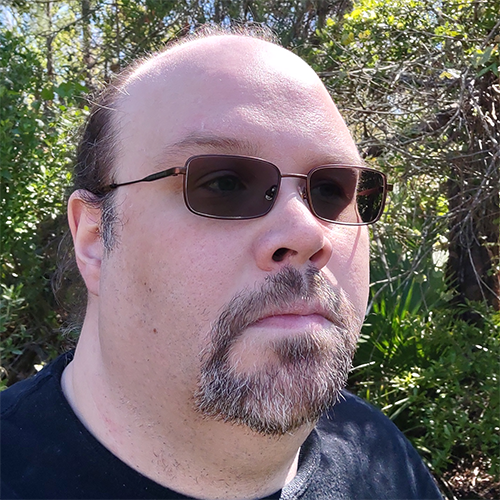 Shane Downing is a Freelance Reviewer for Tom's Hardware US, covering consumer storage hardware.