Why you can trust Tom's Hardware Our expert reviewers spend hours testing and comparing products and services so you can choose the best for you. Find out more about how we test.
Comparison Products
The 22TB WD Gold faces the similar 20TB Red Pro and the lower-end 12TB Red Plus. Seagate has more direct competitors for WD's high-end drives with their 20TB IronWolf Pro and Exos X20 series. HDDs are useful for specific applications, as demonstrated by the capable 20TB Seagate Skyhawk AI. 14TB stand-ins include the Seagate IronWolf Pro and Toshiba X300.

The Gold stands out in this group as it has ArmorCache technology, but it shares OptiNand with the Red Pro. HDDs are intended for different workloads than SSDs in most cases and may also end up in multi-tiered storage solutions, but the results here can be useful for personal investment. Nothing is stopping you from using this drive in your home systems, and if reliability is your top concern, ArmorCache might trump performance.
Trace Testing - 3DMark Storage Benchmark
Built for gamers, 3DMark's Storage Benchmark focuses on real-world gaming performance. Each round in this benchmark stresses storage based on gaming activities including loading games, saving progress, installing game files, and recording gameplay video streams.
Image 1 of 3
The Gold performs about as well as its Red Plus and Red Pro siblings, which is not good but still better than the X300. HDDs should not be used for gaming at this stage, in my opinion, although they may be useful for archiving games to prevent redownloading in cases of limited Internet bandwidth. Large game collections may also benefit from a capacious HDD, but that target is usually at 8TB, with the Seagate FireCuda or maybe WD Blue, and SSDs are starting to creep up on that range.
Trace Testing – PCMark 10 Storage Benchmark
PCMark 10 is a trace-based benchmark that uses a wide-ranging set of real-world traces from popular applications and everyday tasks to measure the performance of storage devices.
Image 1 of 3
The Gold is merely average. We don't recommend HDDs for everyday applications or OS use, either. At this point, it is trivial to add fast SSD storage for booting and your primary programs. If you are using HDDs for backups, your transfers should generally be sequential once packed, so the PCMark result is not super relevant there, either. However, it could demonstrate server performance in some cases.
Transfer Rates – DiskBench
We use the DiskBench storage benchmarking tool to test file transfer performance with a custom, 50GB dataset. We copy 31,227 files of various types, such as pictures, PDFs, and videos to a new folder and then follow-up with a reading test of a newly-written 6.5GB zip file.
Image 1 of 2
DiskBench's copy with a realistic file and folder workload is more useful for testing HDDs. The Gold is sufficiently fast but sets no records and falls a bit behind the other large-capacity drives.

We would like to point out that the Gold has 512MB of DRAM cache, double the 256GB found on the other 20TB drives except for the Red Pro. Other 22TB drives we've mentioned, the Purple Pro and IronWolf Pro/Exos X22, do have 512MB, however. This could influence the performance of certain file transfers or operations, with more DRAM being beneficial, so the 22TB Gold has that over the other drives listed here aside from the Red Pro. The Red Pro is probably the better bet for NAS, while the Purple Pro has AI-optimized firmware to make it better for video streams.
Synthetic Testing - ATTO / CrystalDiskMark
ATTO and CrystalDiskMark (CDM) are free and easy-to-use storage benchmarking tools that storage vendors commonly use to assign performance specifications to their products. Both of these tools give us insight into how each device handles different file sizes.
Image 1 of 12
The Gold has no trouble in ATTO, although it doesn't reach the heights expected from the datasheet. Sequential performance in CDM is also unexciting. Hard drive technology is pretty fixed in this respect, with improvements usually tied to growing capacity, aside from advances like Seagate's Mach.2 or Exos 2X18. Which is to say, the Gold's performance is adequate.
The Gold's random read and random write latencies are not bad, and we do see the expected boost to random write IOPS. OptiNAND can help here, especially when write caching is disabled with the Gold's ArmorCache feature. However, by default write caching is enabled, and that is how HDDs are usually used on personal systems.
Sustained Write Performance
Official write specifications are only part of the performance picture. Most HDDs implement a write cache which is a fast area of volatile memory such as DRAM. Sustained write speeds directly hit the platters and tend to be consistent. There are exceptions to both of these statements as there are SSHDs (flash-containing hybrid HDDs), OptiNAND drives, and SMR drives that deviate from the traditional configuration. We use Iometer to detect the maximum sustained write speed of the HDD.
Image 1 of 3
The Gold performs well but not exceptionally well, performing on the level of the Red Pro. WD specifically sells the Gold for data centers and larger storage systems, so this is more of a niche product for home and small business use. It's likely that the Red Pro would be a better fit in many cases. However, if you are looking for reliability and this performance profile, the Gold could work for SOHO and NAS.

We tested all of these HDDs with write caching enabled. The Gold's ArmorCache is also enabled by default, and we did not manually disable it, although it is possible to do so according to the feature's literature. This feature is a big selling point, so if you intend to disable it for whatever reason, you can probably get 22TB at a better price point with a different model. The price trade-off makes sense as this drive is geared towards reliability, and performance-wise, it's designed specifically for better RAID and random performance.
Power Consumption
We use the Quarch HD Programmable Power Module to gain a deeper understanding of power characteristics. Idle power consumption is an important aspect to consider, especially if you're looking for a laptop upgrade as even the best ultrabooks can have mediocre storage.

Some drives can consume watts of power at idle while better-suited ones sip just milliwatts. Average workload power consumption and max consumption are two other aspects of power consumption, but performance-per-watt is more important. A drive might consume more power during any given workload, but accomplishing a task faster allows the drive to drop into an idle state more quickly, ultimately saving energy.
Image 1 of 4
The Gold does take a lot of power, but this is to be expected for a 22TB enterprise HDD. It's not egregious. This drive had no thermal issues whatsoever, staying under 30C in our testing. It's also designed to be used in a multi-HDD environment, which includes vibration protection, and it is well-suited to that type of environment.
Test Bench and Testing Notes
Swipe to scroll horizontally
Conclusion
The 22TB WD Gold sits in a class of its own, even if it's not a drive for everyone. We'd recommend the Purple Pro, instead, for surveillance use. WD's Red Pro is an excellent choice for NAS and even general storage if you want the highest capacities and performance at a lower price. Alternatively, Seagate's IronWolf Pro and Exos lines offer a good value if you really need 22TB per single drive, although they lack OptiNAND. In practice, this isn't a huge deal, but OptiNAND can improve performance in some cases, although, in general, it is utilized to allow for higher-capacity drives. The Red Pro is probably the most attractive all-around drive at this time for 22TB, even if it's rated for a lower sustained transfer rate than Seagate's drives.

The Gold has many similarities to the Purple Pro and Red Pro, being an enterprise-class drive. It's specifically designed to be used in multi-drive environments with performance tuning for RAID and random IOPS. It has the performance benefits of OptiNAND, too, but additionally can offer gains with Armor Cache, which is especially useful in scenarios where the write cache is disabled for data integrity. This gives it additional flexibility and reliability in any place where a power loss event is a serious concern.

All of this makes it hard to recommend for your everyday consumer system, although if you are an enthusiast with a serious home lab it might be worth consideration. Some workloads can benefit from OptiNAND or ArmorCache, and the extra reliability is nice. However, you really want to use this in mission-critical setups with many drives where storage density is also an important factor. This could include small- to medium-sized businesses, although only if you need the comfort of ArmorCache over the 22TB Red Pro.
MORE: Best Hard Drives
MORE: Best SSDs
MORE: How We Test HDDs And SSDs
MORE: Best Hard Drives
MORE: Best SSDs
MORE: How We Test HDDs And SSDs
MORE: Best Hard Drives
MORE: Best SSDs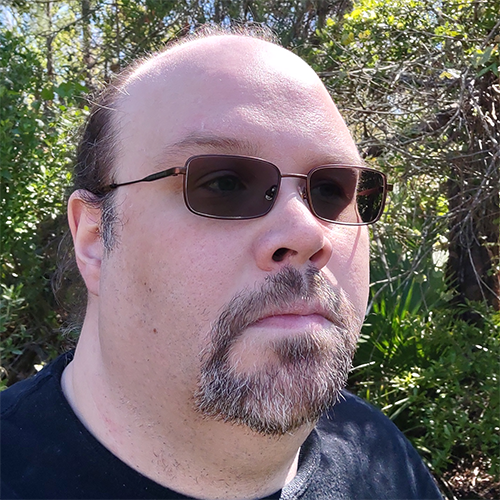 Shane Downing is a Freelance Reviewer for Tom's Hardware US, covering consumer storage hardware.