There is no question that the very fastest monitors, like the 360 Hz Asus PG259QN, are running at 1080p (1920 x 1080) resolution. And just behind them are 240 Hz QHD (2560x1440) displays. But many won't be satisfied with anything less than the highest possible pixel density, and that comes from a 4K panel. With nearly 8.3 million pixels to move, we're still looking at a maximum refresh rate of 144 Hz.
A few premium screens can achieve this, but the price isn't low. And you'll need equally expensive graphics hardware to run 4K at anything over 100 fps. But the list of choices is a little longer now. Its newest member, LG's 27GN950-B, delivers speed, quick response and excellent image quality for an almost reasonable $800.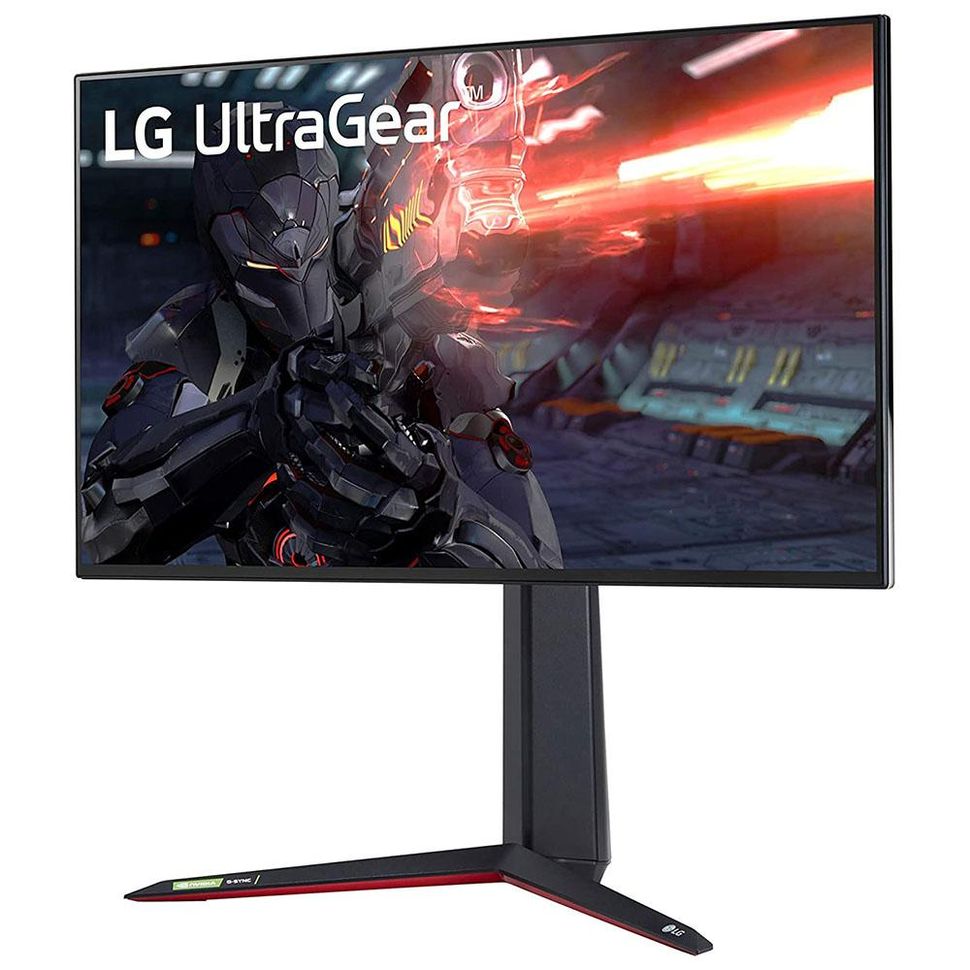 The main difference between the LG 27GN950-B and the pricier Asus PG27UQ and Acer Predator X27 is the backlight. Rather than a 1,000-nit FALD unit, LG packs in an edge LED array with over 750 nits of peak brightness in HDR mode. And that HDR is further enhanced by an effective local dimming feature. In our gaming tests, it turned out to be one of the better IPS HDR monitors we've seen. With local dimming, HDR contrast overall was comparable to a VA monitor.
In the 4K speed contest, our review focus tied for lowest total input lag with the Asus XG27UQ. That makes a visibly impactful difference in the gaming experience. With a 25ms score, it competes with the best gaming monitors we've tested, including some 240 Hz screens. If you have a powerful enough video card to keep frame rates above 100 fps, you'll be rewarded with a sharp and smoothly moving picture.
No sacrifices have been made to image quality. Out of the box, the 27GN950-B is very accurate and does not require calibration. With a few tweaks though, we found slightly better fidelity. The monitor also has one of the largest color gamuts we've encountered, with almost 95% P3 coverage. That extra color shows up in all content, both SDR and HDR. The only flaw we noted was an sRGB mode that didn't sufficiently shrink the gamut. Purists will be disappointed, but it is possible to fix this error with LG's True Color Pro Software, if you have a color meter available.
144 Hz 4K monitors are still rare items selling for premium prices, but the LG 27GN950-B is a worthy addition to the list of choices. At $800, it undercuts the most expensive FALD displays while offering most of their performance. If you're looking for a 4K monitor to finish off a high-end gaming rig, the LG 27GN950-B is a great choice.