Igorslab has been discussing the GeForce RTX 4070 post-launch environment with industry sources. He asserts that sales have been sluggish enough to have sparked talks between Nvidia and its AIBs, and the green team has floated the idea of a $50 rebate to AIBs. Ahead of the weekend, we also noticed that some RTX 4070 models had started to be discounted in the US. Specifically, we saw some MSRP+ cards falling to $599. If this rebate policy is more than just a rumor, it could mean the 'MSRP' model RTX 4070s will start to gravitate down to $549, due to the action of Adam Smith's invisible hand.
Making the RTX 4070 more desirable via price cuts isn't an easy task for AIBs, according to Wallossek's insider information. The board partners have already had a challenge to get cards out at Nvidia's MSRP, and the $599 models "almost always seems cheap and carelessly implemented," said the source in a previous report about the RTX 4070 launch. The problem lies in the price of the chip/board bundles AIBs buy from Nvidia, it seems. However, Nvidia has reportedly given AIBs some breathing room with a $50 rebate on its components and discounts on future orders.
Nvidia AIBs won't want to give away the whole $50 in price cuts immediately. Rather, free market economics should mean they jostle in a slow race down toward this price point. Wallossek suggests that they will try and hold out for the "rumored early launch of the GeForce RTX 4060 Ti in May" to avoid cannibalizing this product. However, it would be illegal for the AIBs to collude and agree to price-slashing timescales. So instead, some will want to cut prices first to shift their stocks the quickest and benefit from resulting sales volume.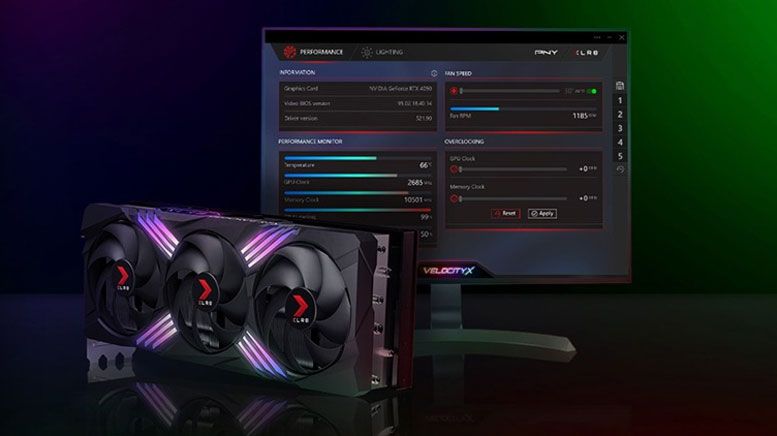 On the GeForce RTX 4060 Ti topic, Wallossek has some more insight to share. We have reported on various RTX 4060 Ti specs and the purported launch dates, but the German source has some interesting supplementary information on the upcoming boards. According to Wallossek, AIBs will cut a lot of RTX 4060 Ti build specs to a bare minimum. Moreover, we will see a big shift in cooling design for these graphics cards, with triple fan cards becoming the exception, not the rule. Remember, according to the most recent leaks and spills, these cards should have a TGP of about 160W.
Another upcoming influence on RTX 4070 prices (as well as other mid-range Ada Lovelace GeForce cards) will be AMD's eventual launch of RDNA 3 graphics card models, such as the Radeon RX 7800 and 7700 series. These are tipped to launch post-Computex, so Nvidia partners have time to milk RTX 40 series designs for a few months. AMD's moves could then precipitate RTX 40 price cuts or an RTX 40 refresh.