Why you can trust Tom's Hardware Our expert reviewers spend hours testing and comparing products and services so you can choose the best for you. Find out more about how we test.
To read about our monitor tests in-depth, please check out Display Testing Explained: How We Test PC Monitors. We cover brightness and contrast testing on page two.
Uncalibrated – Maximum Backlight Level
Image 1 of 3
The C24G1A isn't the brightest monitor out there, but it's bright enough. That's a statement I often make when testing monitors that top out lower than 300 nits, but it is honest. Run your desktop display at 300 nits and you will find yourself fatigued in a short time. If a screen can top 200 nits, it's bright enough and the C24G1A does that easily. Note that the other inexpensive panel, the Philips 221V8LN is also below the 300-nit mark.
This puts the two budget VA panels at the top of the black level and contrast charts. That statistic is more important than peak output. Dynamic range is what makes an image more realistic with a three-dimensional look and more vivid and saturated color. This cannot be overstated.
After Calibration to 200 nits
Image 1 of 3
Calibration adds a few points to the C24G1A's and 221V8LN's contrast score. A native ratio over 4,000:1 is higher than average among VA panels, regardless of price. And it's well ahead of even the best IPS monitors. This is beyond impressive.
The Philips has one of the highest ANSI scores I've ever recorded and the C24G1A isn't far afield. The only way you'll see more depth and contrast with an OLED on your desk.
Test Takeaway: The C24G1A has more native contrast than almost every monitor I've ever tested. With fantastic black levels, it delivers a richly saturated image with detail and sharpness that belie its pixel density.
MORE: Best Gaming Monitors
MORE: How We Test PC Monitors
MORE: How to Buy a PC Monitor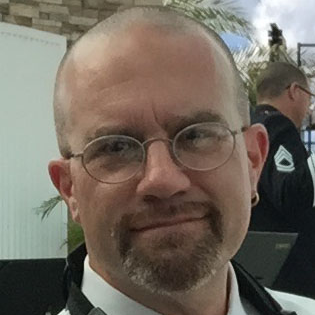 Christian Eberle is a Contributing Editor for Tom's Hardware US. He's a veteran reviewer of A/V equipment, specializing in monitors.